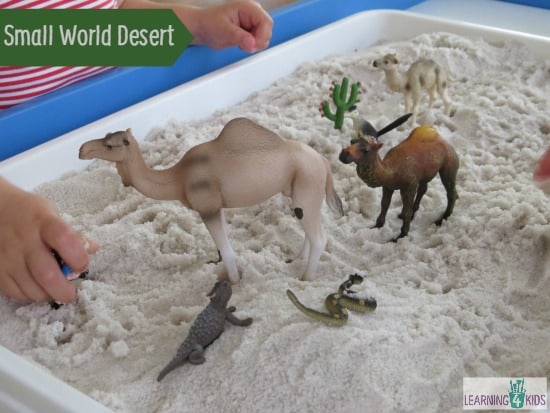 There is just so much to learn and discover about deserts, the climate, plant life, animal life and much more. To explore the desert and arouse interest in the early years we set up our very own Small World Desert.
Creating your own Small World Desert provides an opportunity to play and learn imaginatively. It is also a sensory activity that encourages creativity and oral language development.
What you will need?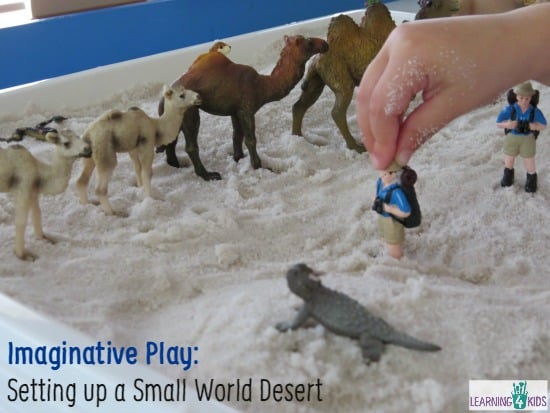 You will need a large tray or container, clean sand and mixed desert animal figurines such as camels. Camels are a huge part of the Arabian culture and were domesticated for transporting both people and goods, but also provide a good source of milk, meat and wool.
*We used clean sand that is used in sandpits for this activity and we purchased from our local hardware and plant store.
Let's Play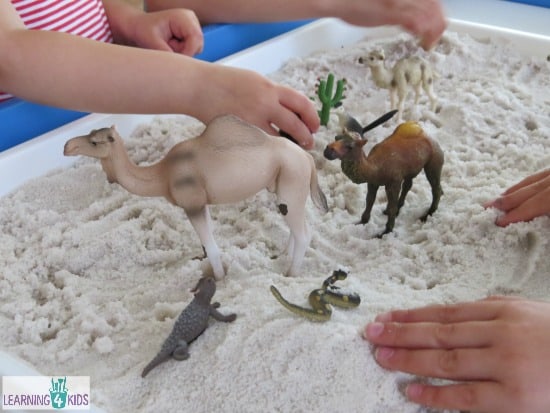 Some ideas:
Re-create the sand dunes in a desert by pushing sand together and patting gently to form hills.
Create prints in the sand using the figurines. Compare the foot print sizes of the camels and other creatures.
Play imaginatively and make up pretend stories with the desert animals.
Hide the figurines in the sand and try and find them again. Introduce a large paint brush to sift the sand around to find the hidden figurines.
Count out loud the number of figurines.
Talk about the names of the animals and search for them in books or online.
Let's Learn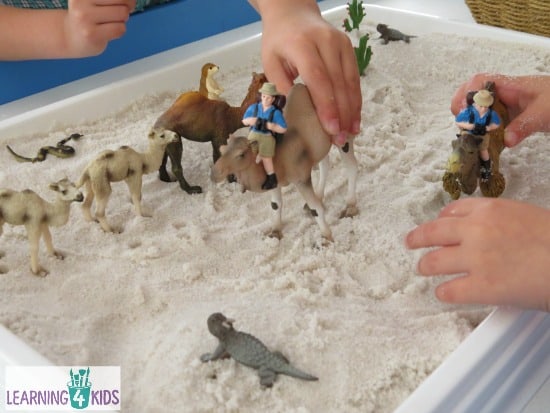 Learning Opportunities
Creativity
Fine Motor Development
Hand-Eye Coordination and Control
Problem solving
Language development – naming desert animals
Imagination and pretend play
Sensory play