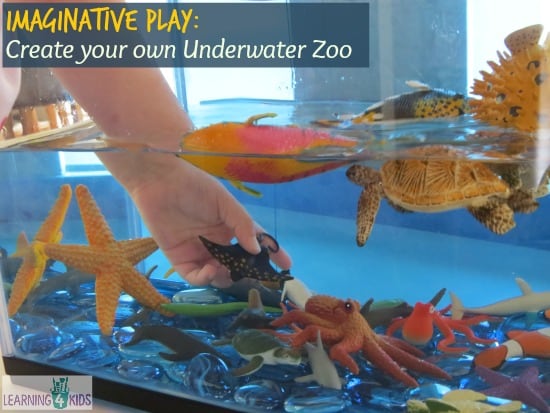 Creating your own Underwater Zoo provides an opportunity to play and learn imaginatively. It is also a sensory activity that encourages creativity, oral language development and early classifying skills.
What you will need?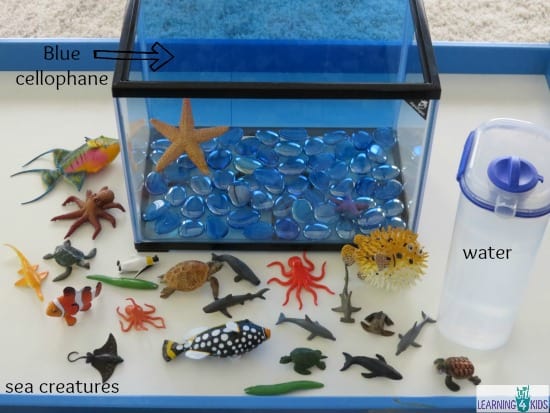 You will need an aquarium tank or large container, blue pebbles, water, blue cellophane and mixed sea creature figurines.
We tried to re-create the 'blueness' of the Dubai Aquarium and Underwater Zoo by placing blue cellophane on the back of the tank. The blue stones also help create this 'blueness'.
Tip: Use warm water. Kids will play much longer without getting cold.
Let's Play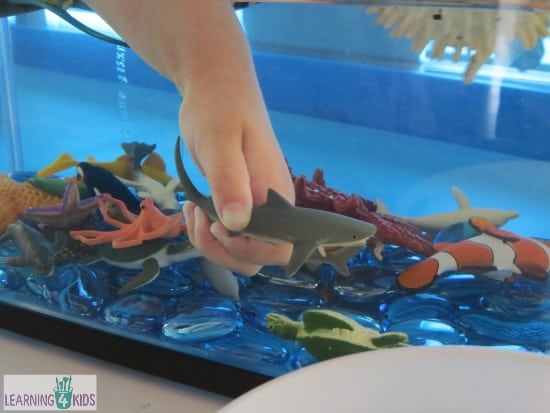 Some ideas:
Use a small toy net to catch the sea creatures and name them as you catch them.
Sort the sea creatures into dangerous and non-dangerous or water animals and water/land animals.
Play imaginatively and make up pretend stories with the sea creatures.
Talk about the different animals, their names and what they look like.
Let's Learn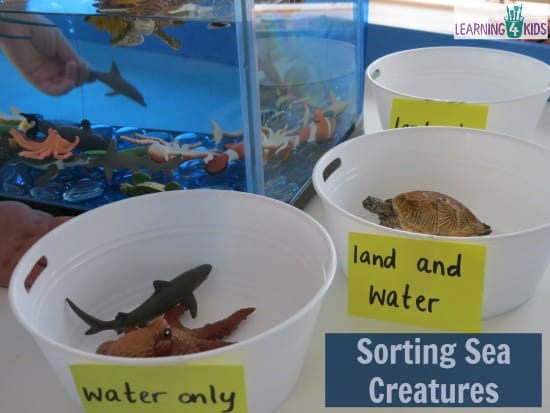 Part of our imaginative play experience we added three tubs labelled with 'water only', 'land and water' and 'land only' to sort and classify the different sea creature figurines. This provided an opportunity to name and talk about the different animals and where they live and move.
Learning Opportunities
Creativity
Fine Motor Development
Hand-Eye Coordination and Control
Problem solving
Language development – naming sea creatures
Imagination and pretend play
Classifying and sorting