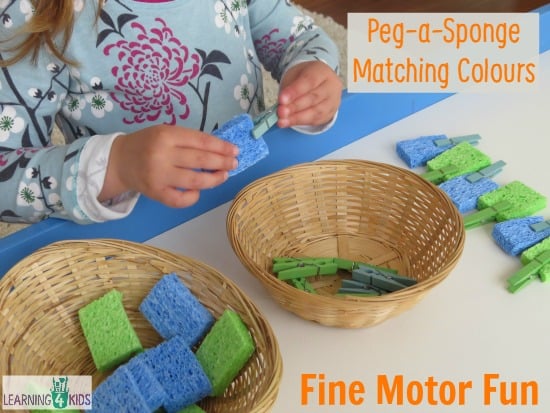 This Fine Motor Busy Bag involves matching colours by placing the peg on the matching coloured sponge square. I was nearly going to call the activity, Peg-a-Sponge Colour Match but it is also so simple and a compact activity that will fit into a small busy bag.
What you will need?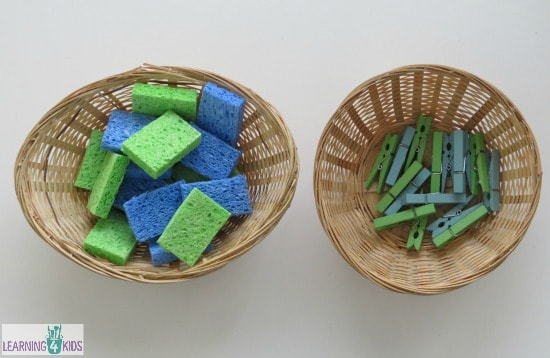 You will need coloured pegs which can be purchase at local art and crafts stores or alternatively you can colour wooden pegs with paint or food dye. You will also need a sharp pair of scissors to cut the sponges into rectangles.
Let's Play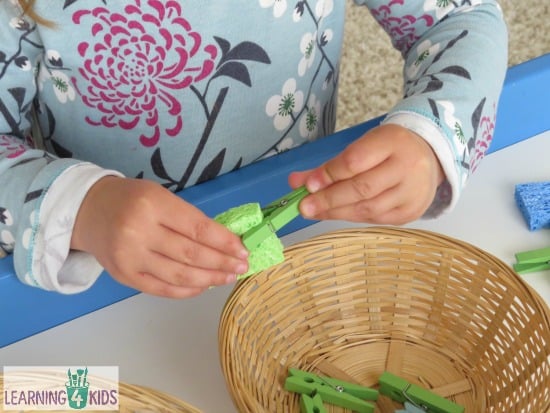 Some Ideas:
Make patterns with the colours.
Encourage thumb and finger pinching when operating the peg.
Count the pegs and sponges out loud. How many blue pegs and how many green sponges? Point at each item as you count out loud.
Let's Learn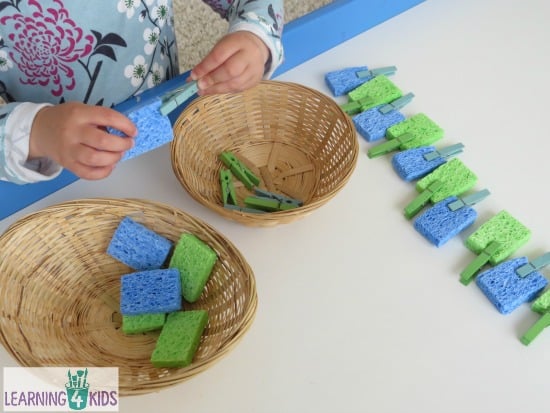 Learning Opportunities
Fine Motor Development
Hand-Eye Coordination and Control
Concentration
Language development – colour names
Matching and learning colours and colour recognition
Find more FINE MOTOR activities & play ideas <CLICK HERE>