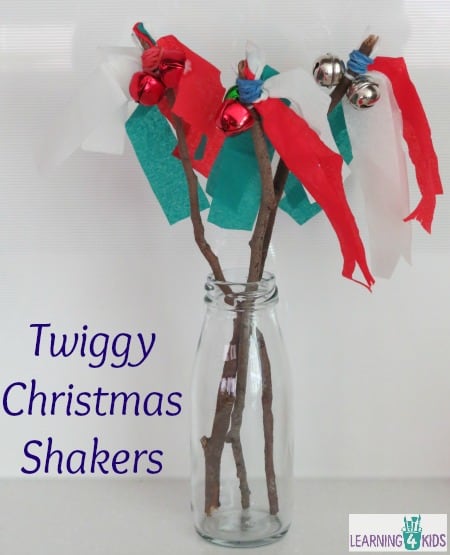 These Twiggy Christmas Shakers are super easy make and will bring lots of fun and play into your house or classroom this Christmas. In the past we have made something very similar which we have written about here: Christmas Dance Streamers The Twiggy Christmas Shakers are great for playing games such as hide and seek and also for singing and dancing to favourite Christmas songs. They will entertain the kids for hours!
What you will need?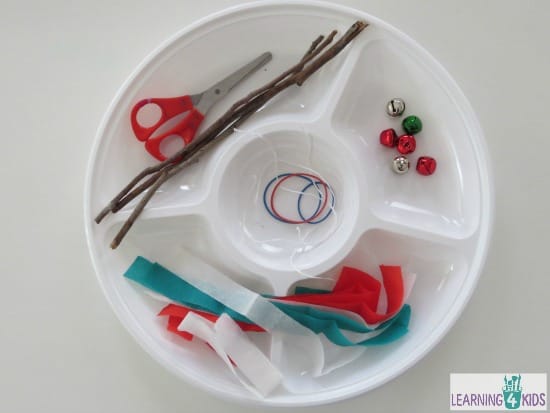 You will need sticks, bells, elastic bands, scissors, string and green, white and red crepe paper streamers.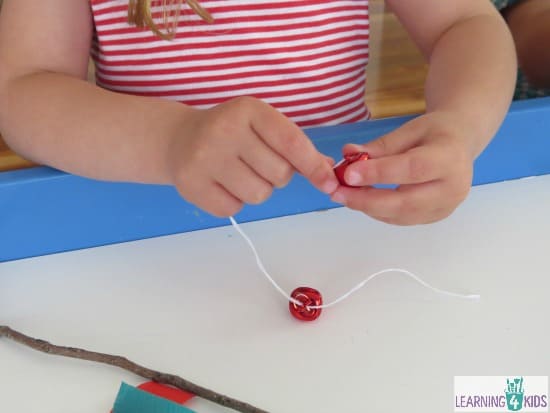 Thread the string through two Christmas bells.
Tie the string into a tight knot at the top of the stick.
Position the 3 different coloured crepe paper streams next to the bells and attached by wrapping the elastic band around the string and crepe paper.
Snip off any excess string.
Let's Play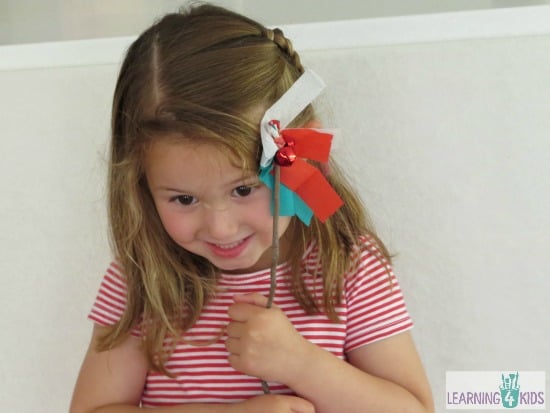 Some Ideas:
Play your favourite Christmas carols, dance and shake the Twiggy Christmas Shakers.
Play musical statues to some Christmas songs and shake the Twiggy Christmas Shakers when the music is playing, when the music stops you have to freeze.
Play Hide and Seek Shaker: Hide somewhere in the house or back yard and quietly shake your shaker so the person looking will have to listen carefully to find you.
Let's Learn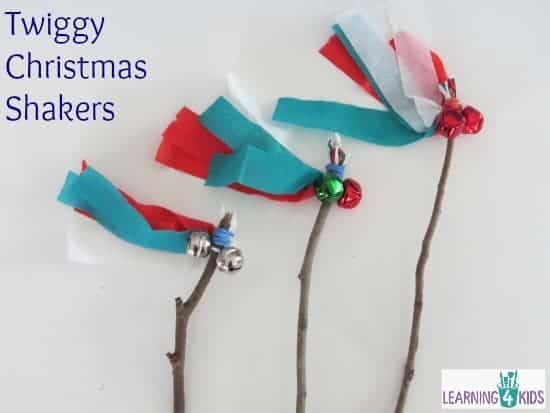 Learning Opportunities
Fine Motor Development
Hand-Eye Coordination and Control
Language development
Creativity and imagination
Learning Colours: red, white and green
Find more CHRISTMAS Activities & play ideas <CLICK HERE>
Available in our online shop:
The Ultimate Christmas Printable Activity Pack – 100 pages and over 20 activity ideas