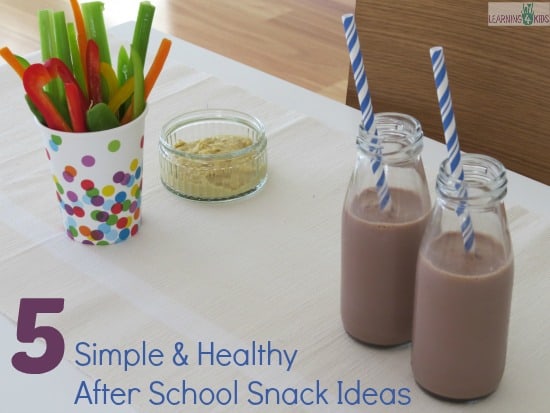 After school would have to be one of the busiest times of the day for me with unpacking school bags, homework, preparing dinner and catching up with the kids about what they have been up to during the day. It is also the time of the day when kids come home hungry, really hungry! I am always looking for quick solutions to beat the hunger, that are quick to prepare and provide the kids with a healthier option. These are my 5 go-to after school snack ideas that are quick and easy and I know will get eaten without filling them up too much before dinner.
Vegetable Sticks in a Cup & Hummus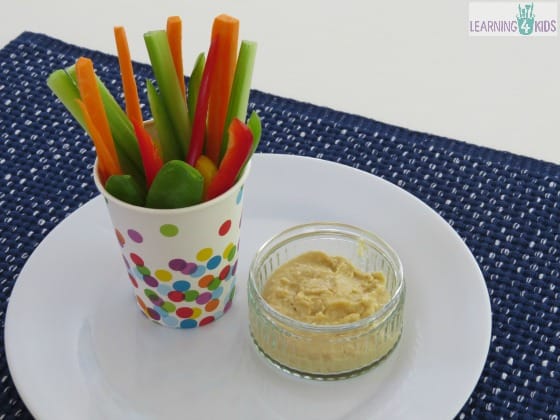 Cutting vegetables into sticks and placing them into a handy cup creates a fun, colourful and appetitising snack for kids. Arrange sticks of carrots, celery, cucumber, snow peas, colourful capsicum, peas and beans. And match it with 2 tablespoons of your child's favourite dip or hummus.
Cheese and Crackers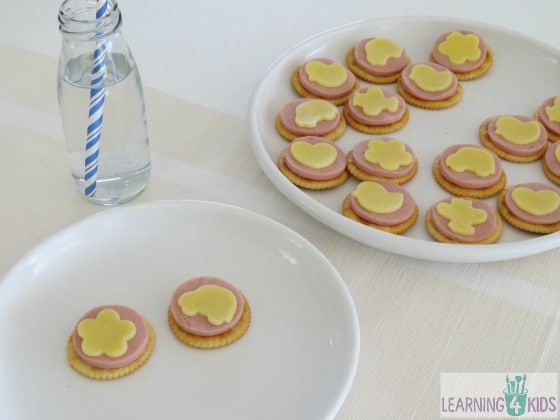 Cheese and crackers are always popular in our house and can be served with avocado, tomato, polony or other favourite cut up vegetables. We cut our slice cheese with character cookie cutters to add an element of fun and serve it with a diced apple, pear or favourite piece of fruit.
Smoothie Drinks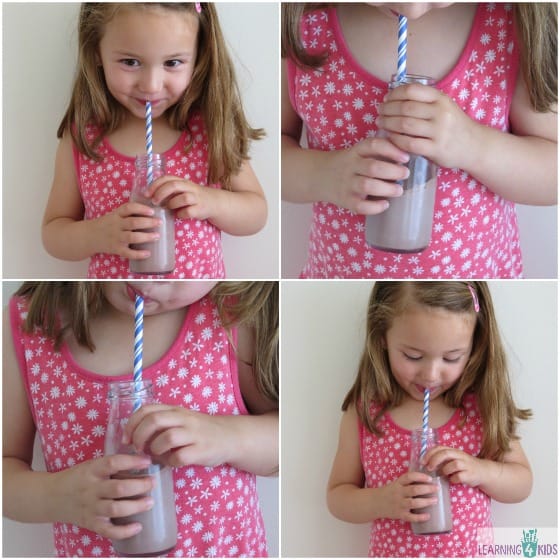 Smoothies make a great after school snack without filling the tummy too much before dinner. We love our smoothies in our house and even more so if they are chocolate or strawberry flavoured.
Celery & Peanut Butter Boats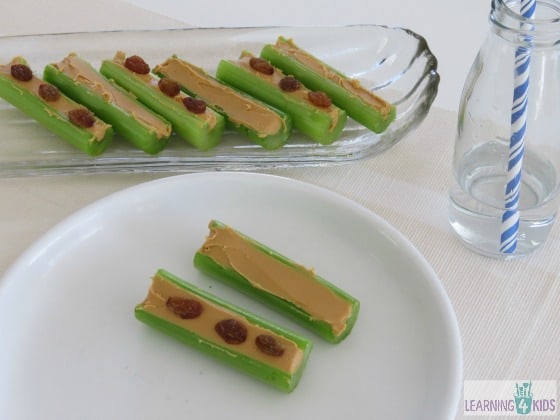 Spreading a dab of peanut butter onto celery sticks is so quick and easy to make for a healthy after school snack. Some people like to call these ants on a log or celery boats, either way they are super fun and kids love them! Kids will love adding sultanas or other dried fruit such as craisins.
Fruity Skewers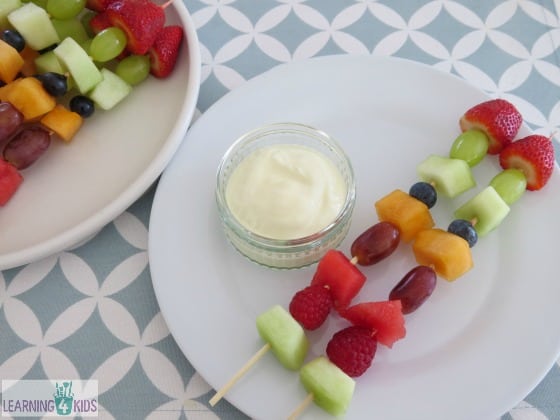 If you were to give your child the choice of having cut up fruit salad in a bowl or served on a stick, they would chose the fruity skewer every time. There is something so inviting and fun about serving fruit on a stick and kids will love dipping them into their favourite yoghurt. You could get creative and turn them into rocket ships or serve them in colourful combinations such as all red fruit on one stick and all green fruit on another.