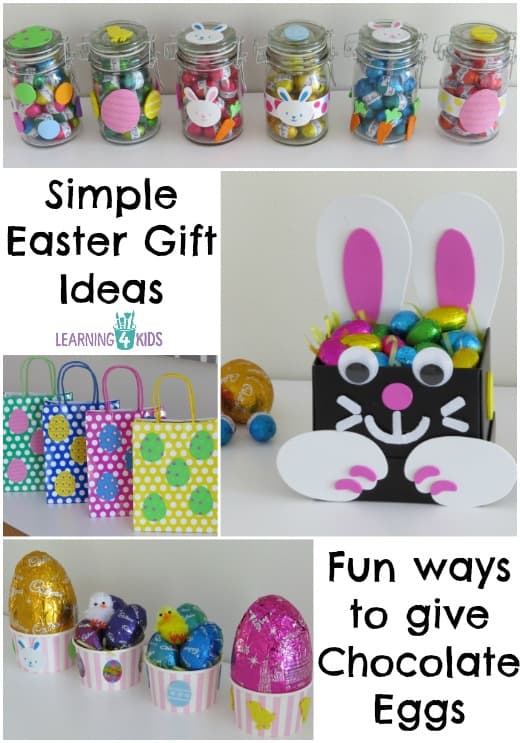 I have been having lots of fun shopping and stocking up on my Easter art and craft supplies at The Reject Shop. I went looking for inspiration for some simple Easter gift ideas that are quick and easy to make. The Reject Shop is a great place to go for all your Easter crafts.
I was blown away with the range of choice and it left me with so many ideas buzzing around in my head for making and creating with the kids plus some fun gift ideas to give chocolate Easter eggs. I have chosen a few of my favourites to share with you. These Simple Easter Gift Ideas can be completed by anyone, using all the wonderful crafty supplies from The Reject Shop.
What will you need?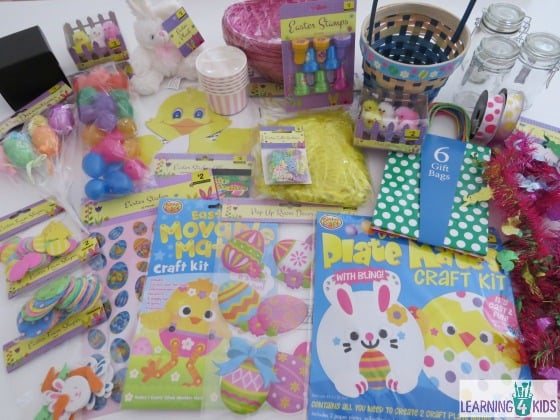 I went a little crazy shopping at The Reject Shop for my Easter craft supplies, there is just so much choice and at such a savvy price. I always take home so much more than I had planned because I discover something new and different every time I visit. My mind can't help but think of all the imaginative ways to use their products.
Easter Bunny Box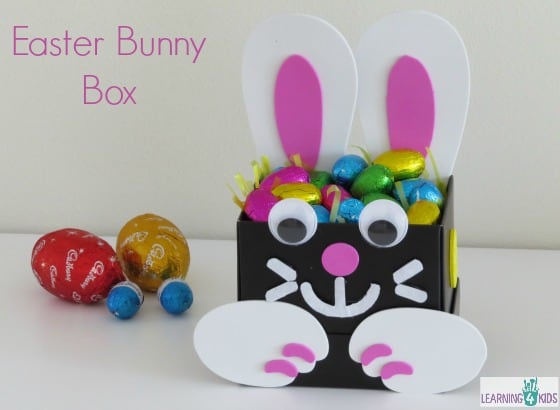 A crafty Easter Bunny Box is such a fun way to give Chocolate Easter eggs. We turned a plain and simple cardboard box into a cute bunny by using one of the craft kits available at The Reject Shop.
I purchased a 'Bunny and Chick Paper Plate Mask Kit' and re-purposed the bunny ears, feet and wiggly eyes to make the Easter Bunny Box. I added a cotton wool ball for a tail and glued it on the back of the Easter Bunny Box.
To finish, I would wrap the Easter Bunny Box in clear cellophane with a small card or gift tag and you have a fun way to gift Chocolate Easter Eggs.
Simple Easter Gift Idea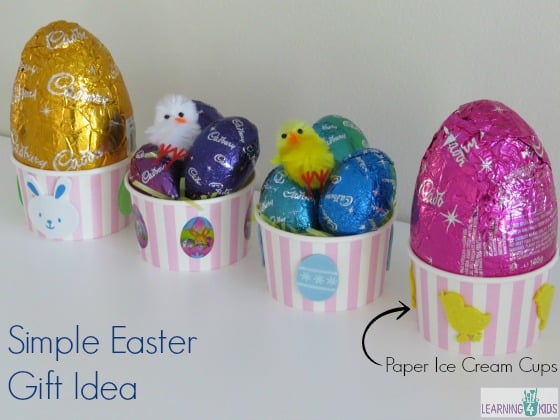 These paper ice cream cups are perfect for gifting chocolate Easter eggs. We have decorated ours with Foam Easter Shape Stickers I found at The Reject Shop. The foam shape stickers come in large packs of 30 which is value for money. The Reject Shop has these foam shapes in chicks, small and large Easter eggs, bunny rabbits and carrots. They are supper cute!!
Again to finish, I would wrap these paper ice cream cups and Easter eggs in clear cellophane with a small card or gift tag.
Chocolate Easter Eggs in a Jar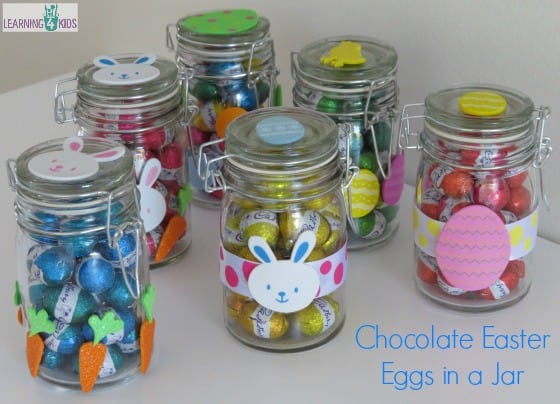 Clear jars are great for Easter gifts and The Reject Shop has them in various shapes and sizes. Fill them with small chocolate eggs and decorate them with ribbons, stickers, and Easter foam shapes to add a little bit of cute factor.
Making these Chocolate Easter Eggs in a jar also turned into an engaging and educational experience as the kids and I sorted the Easter eggs into groups of colour and had fun predicting how many eggs we will need for each jar.
Cute Easter Gift Bags