Threading Activity for Kids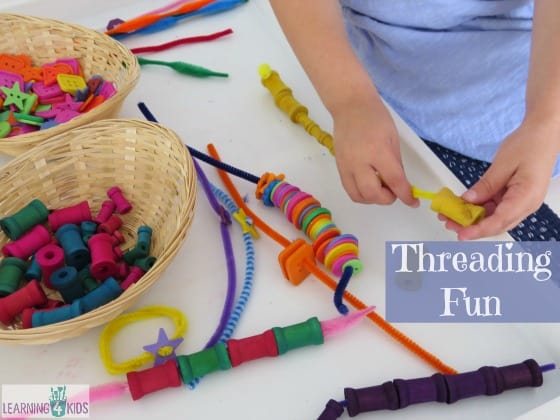 Threading Activity for Kids: When setting up this threading activity for kids, my goal was to make it bright and inviting using different materials. The Coloured Wooden Spools and different Shape Buttons are very much bright and inviting for to arouse children's curiosity.
The wooden spools and buttons added to the learning experience by introducing sorting by colours and shapes. The open-ended nature of the activity also sparked creativity and learning about patterns.
What you will need?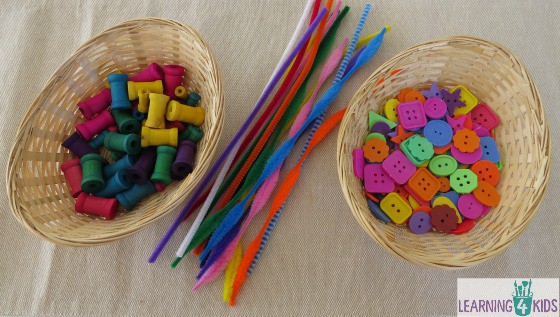 You will need wooden spools, coloured shape buttons and different coloured pipe cleaners.
Let's Play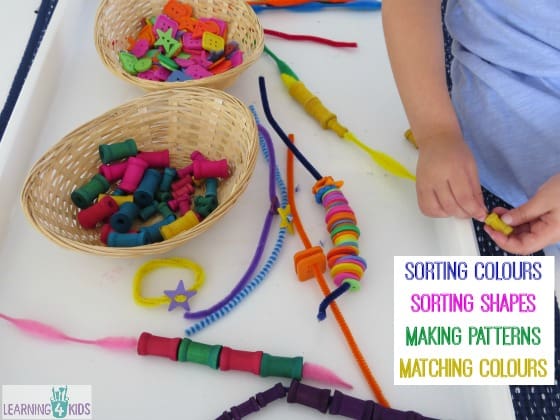 This threading activity is open-ended for the child to explore creatively and imaginatively. The ideas are endless for learning opportunities.
Some Ideas:
Sorting by colour or shape.
Making patterns along the pipe cleaner.
Matching the coloured pipe cleaner to the different coloured buttons or wooden spools.
Create jewellery and other items such as a watch or hair tie.
Let's Learn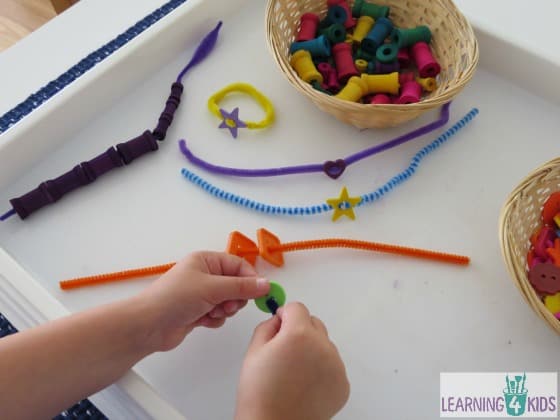 Learning Opportunities
Fine Motor Development
Hand-Eye Coordination and Control
Concentration
Language development – colours, discussing the process
Click here for more FINE MOTOR activities & play ideas
LIKE THIS POST
Come join the many playtimes here on Learning4kids, please enter your email address in the subscription box to receive updates right to your inbox!