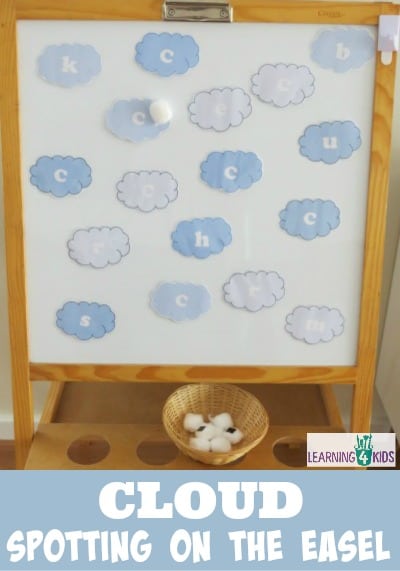 Cloud Spotting on the Easel is a fun and engaging activity that involves searching for clouds with the letter C and placing a magnetic cotton wool ball cloud on top. It involves recognising which letters are the letter C and which letters are not.
What you will need?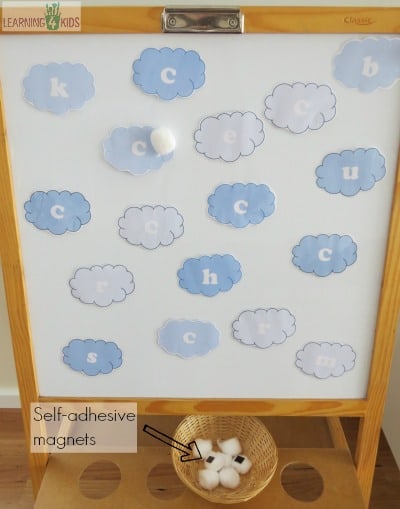 You will need cotton wool balls, free printable clouds, self-adhesive magnets, an easel and Blu-tac or sticky tape.
I have laminated our letter clouds for more durability and also as I plan to use them in another activity, Cloud Theme Sensory Bin.
Download and print here: Printable Clouds
Let's Play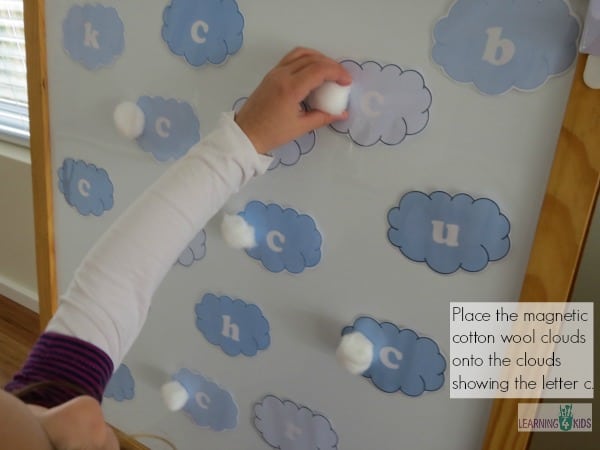 Some Ideas:
Place the magnetic cotton wool balls onto the clouds that have the letter C only. C is for Cloud. You could sing as you play, change the words from "We're Going on a Bear Hunt" to "We're Going on a CLOUD Hunt".
Extend this activity by adding a white board marker to provide children with the opportunity to write the letter C next to each cloud.
Let's Learn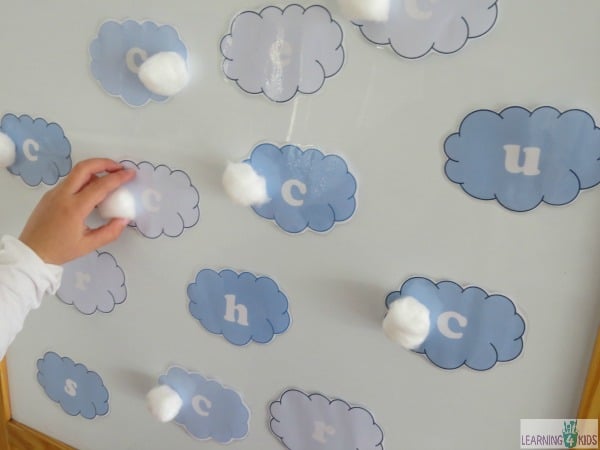 Learning Opportunities
Concentration
Letter recognition
Oral language development – hearing the sound and saying it out loud.
Development of fine motor skills
Eye & hand coordination – watching and doing and coordinating these actions.
Sensory- Development of the sense of touch. Feeling and manipulating objects.
Learning alphabet letter names and letter sounds.
Click here for more CLOUD activities & play ideas
Click here for more ALPHABET activities & play ideas