This post has been sponsored by Nuffnang and Crayola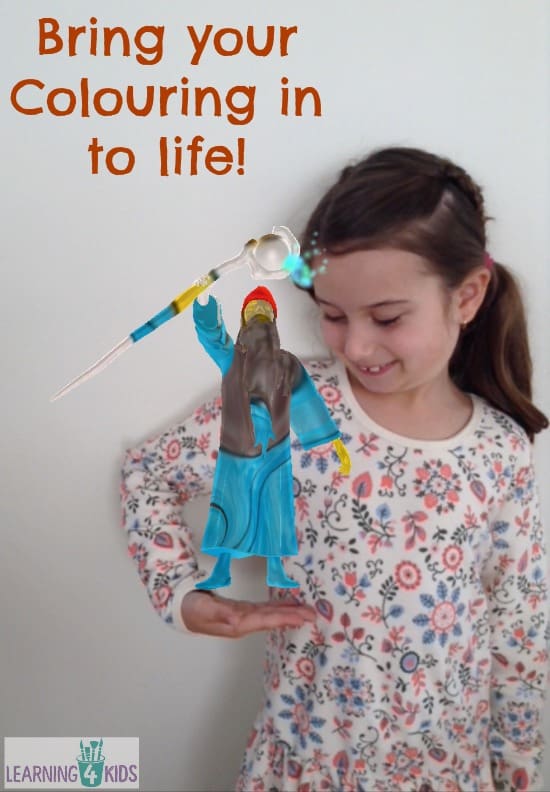 Benefits of Colouring in Activities- with developments in technology, I feel that colouring in activities have taken a bit of a back seat in children's learning. – with developments in technology, I feel that colouring in activities have taken a bit of a back seat in children's learning. Colouring in pictures and drawings may seem like a simple task but there are so many learning benefits for children to engage in the act of coloring in.
Crayola has cleverly brought these two components together, technology and colouring in with Crayola Color Alive Colouring in Books, taking colouring in to another level with a 4D experience and special effects that will excite and motivate children.
What is Crayola Color Alive?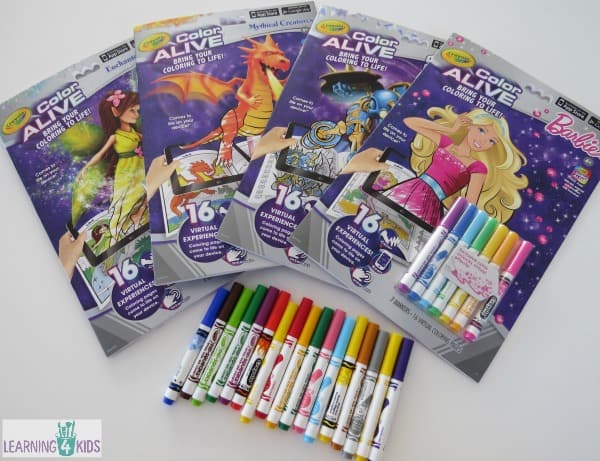 Crayola Color Alive is a set of colouring in books with an app that brings children's colouring to life into a 4D experience. Children can interact and play with their drawings. It is simply AMAZING and addictive! It has even got my reluctant 4 year old interested and motivated in colouring in. Win! We have been colouring in page after page and creating our 4D characters to see how they turn out in the virtual world. It is even more fun to take photos of ourselves with our 4D drawings and getting creative as we do them.
The Crayola Color Alive colouring books consist of Skylanders, Barbie, Mythical Creatures and Enchanted Fairies. Each Colouring in book includes six Crayola Pip-Squeaks Markers, Special Effects Marker, 16 Colouring Pages, and FREE app download.
Crayola Color Alive – How it Works?
Crayola Color Alive colouring in books are incredibly motivating for children who are reluctant drawers. It provides an element of fun and excitement watching their colouring pages come to life in 4D with special effects. This takes away the pressure and insecurities of being given a blank piece of paper to draw on. Children can fill in the figures and shapes on the page any way they choose, whereas drawing can sometimes be a little intimidating that the outcome won't be exactly as they wanted. Providing opportunities for children to engage in colouring activities has many learning benefits.
Benefits of Colouring in Activities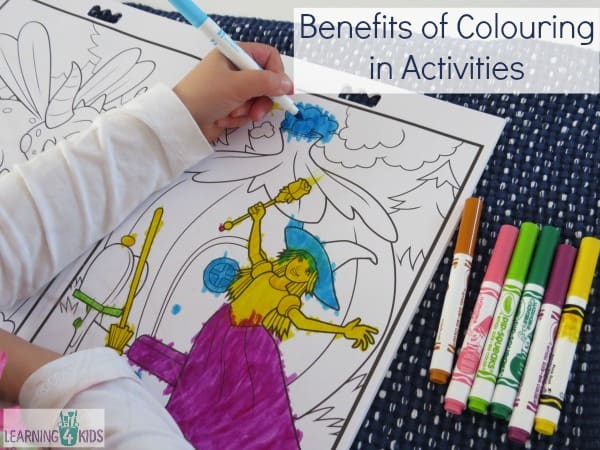 Crayola Color Alive colouring in books provide an opportunity for children to not only colour in but also get excited about colouring in. It provides children with a purpose to achieve an outcome (4D drawing) and are motivated to see their colouring in come to life.
Here are six learning benefits of colouring in activities.
1. Fine Motor Development: Colouring helps children develop good finger grip. It provides an opportunity to practice holding a pencil the correct way and aids in developing those fine motor muscles in their hands, fingers, and wrist.
2. Concentration: Children's length of concentration develops and improves over time. Colouring requires good concentration and this type of focusing on one task can help a child develop his or her overall concentration levels.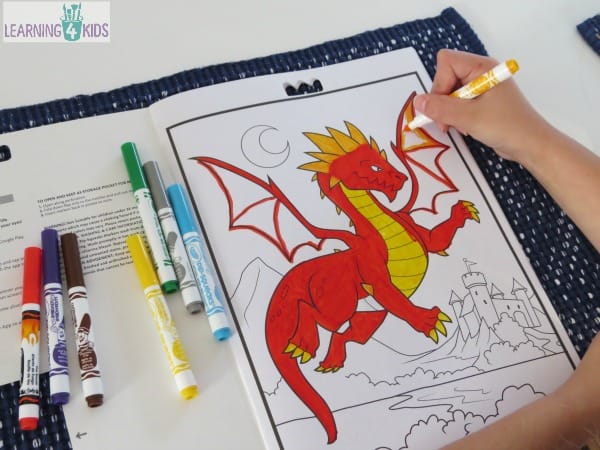 3. Colour Recognition: Colouring in activities encourages colour awareness. Using different colours gives children an opportunity to explore different combinations and lets them see how they can change the appearance of the picture. It is great also for gaining awareness of the lesser known colours
4. Hand & Eye Coordination: Colouring in assists in the development of hand & eye coordination as the child learns to colour within the specified area. Watching and doing and coordinating both actions is a developing skill when colouring in. When children first start colouring they will have a tough time keeping within the lines but as they progress their skill will increase. Staying inside the lines takes considerable skill and when they master it they gain a sense of pride and achievement.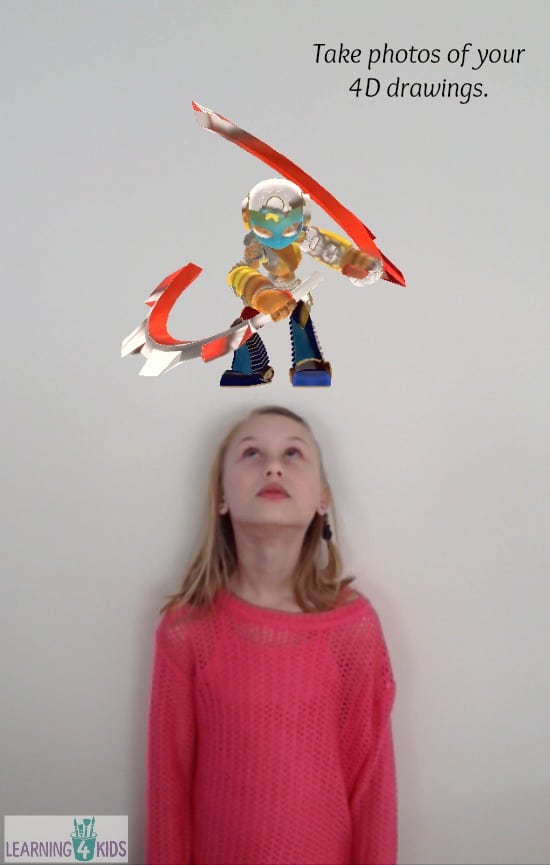 5. Sense of Pride and Achievement: We need to give young children every opportunity to gain self-confidence and a sense of self-worth. If they can create something that is aesthetically pleasing, then this will help in the positive development of their personality.
Crayola Color Alive creates an experience for children where they are able to interact with their 4D colouring pages which brings an element of reward and achievement to children. They get to watch it come to life with movement and sound and are able to interactively play with their drawings. It gives children the sense of achievement and pride which has a positive influence towards building their confidence. They are more likely to try things again and take more risks with their colouring in. The Crayola Color Alive app lets children stage photos and save creations with their favourite characters to show off their colouring pages, providing an avenue to express this pride.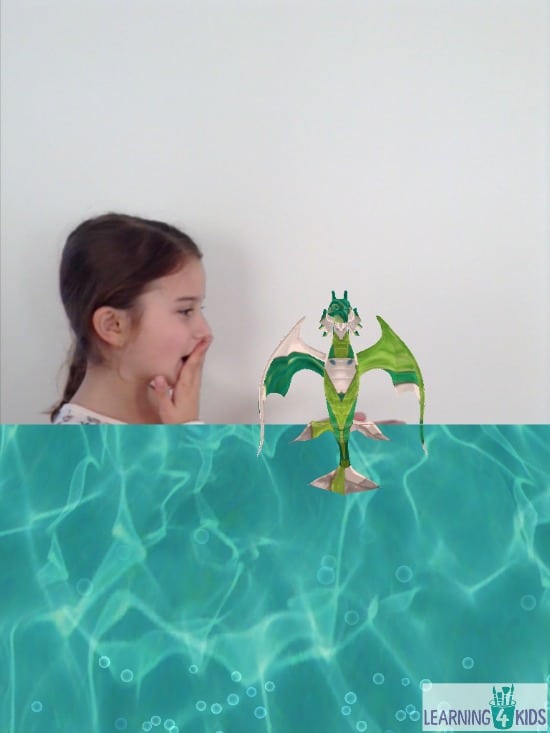 6. Creativity: Colouring in stimulates creative thinking. Children can develop a drawing style and enjoy making an imaginary world. Children learn to plan as they decide the colours they will use in their picture and then what order they are going to colour things within the picture. As their confidence grows, they are more likely to take risks and experiment with colour, patterns, and special effects with pencil or marker strokes.
Earlier I mentioned that the Crayola Color Alive colouring books are addictive. This is because my children were constantly going back to colour in new characters and each time they were being more creative and strategic with their colouring. They would try something new to see how it would translate into 4D. Each Crayola Color Alive promotes creativity as each colouring set comes with a virtual colour effects marker which adds amazing animated effects to their colouring page. These special effects markers became a huge part of their creativity as they played with colour to see how it would translate into the virtual 4D image.
Virtual Color Effects
If having a personally customised drawing virtual friend that you could interactively play with isn't exciting enough, you can also add special effects to your colouring in. Drawings with the Special Effects Color Marker will add amazing animated effects to your colouring page within the Color Alive app such as; shimmer and sparkle for Barbie, fire for Mythical Creatures, ice sparkles for Skylanders, and twinkle and glimmer for Enchanted Fairies.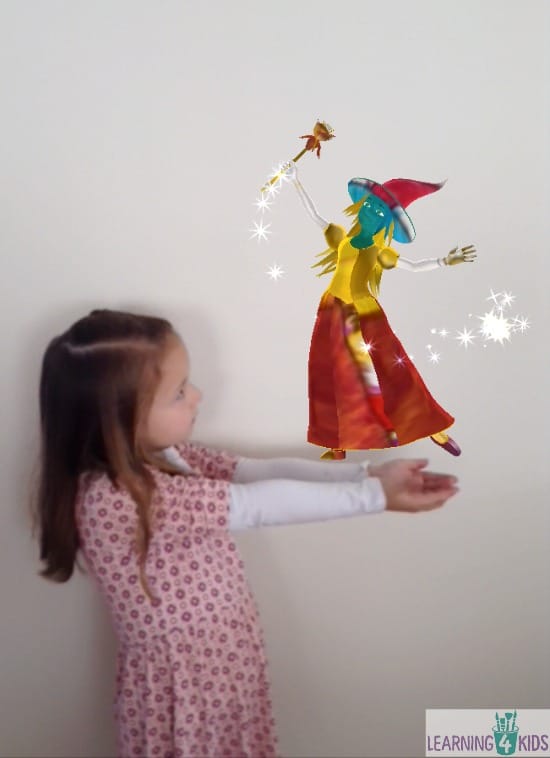 Colouring in has an important place in child development and can easily be incorporated into a child's day. It provides an opportunity to practice and develop many skills such as concentration, fine motor and coordination for early writing skills and correct finger grip. It also gives the experience of creativity, colour awareness and developing a sense of achievement. All these learning benefits from the simple act of colouring in.
If you would like to find out more about Crayola Color Alive products visit the Crayola website here.