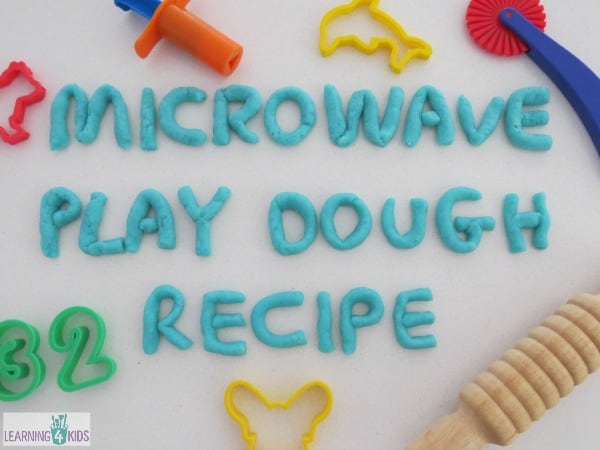 Microwave Play Dough Recipe is so easy to make at home and will provide hours of fun for kids of all ages.
This recipe has been altered from our basic play dough recipe and heated in the microwave instead of on the stove top.
Children will have hours of fun moulding, printing and shaping the play dough into creative and imaginative sculptures.
What you will need?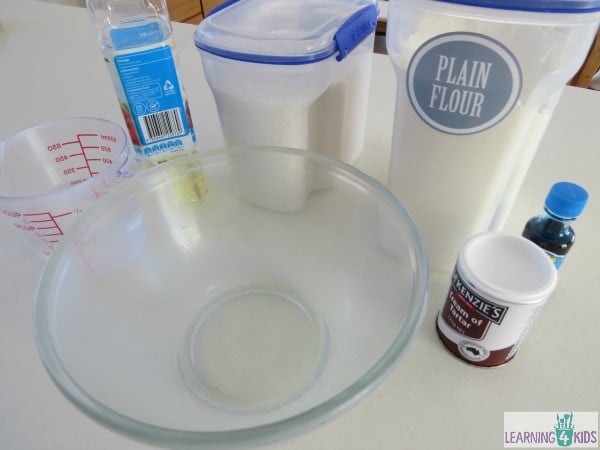 1 cup plain flour
1 tbsp. oil
1 cup water
½ cup salt
2 tbsp. cream of tartar
Food colouring
*Double the recipe for larger groups of children*
Method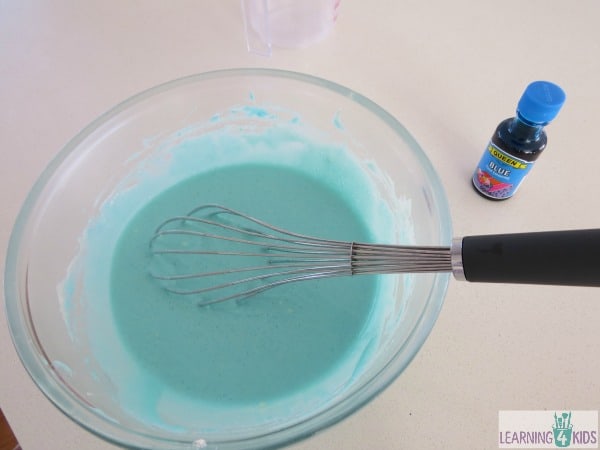 Pour all dry ingredients, flour, salt and cream of tartar together into a microwave heat proof container, casserole dish or bowl.
Add water and oil to dry ingredients. Add food colouring until desired colour is achieved.
Mix together using a whisk to remove lumps and blend the ingredients well.
Cover and place in the microwave for 2 minutes on high.
Remove from microwave and stir with a wooden spoon.
Place in the microwave for 1 min, remove and stir to combine. Cook for a further minute if the play dough is still runny.
Then turn out onto a clean surface and knead into a smooth ball. Be careful the play dough will be very hot! Use a little bit of flour if the play dough is sticky.
Allow the play dough to cool before playing with it.
Store in a plastic zip lock bag or air tight container.
Please note: the microwave times mentioned may vary depending on different microwave types and settings.
Click here for more Play Dough Recipes – We have over 20 recipes for you to try.
Click her for PLAY DOUGH Activities & Play Ideas