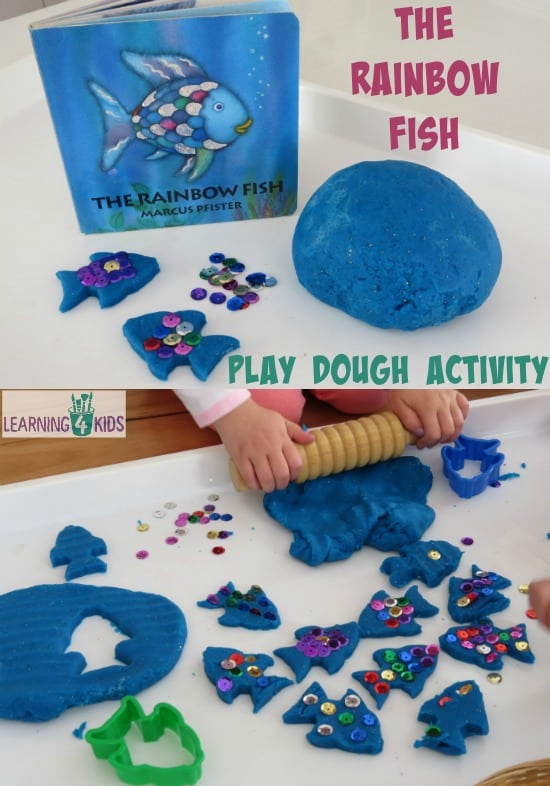 The Rainbow Fish Play Dough Activity was inspired by the book The Rainbow Fish by Marcus Pfister (affiliate link). This book is certainly one of our most favourite stories as it teaches children about friendship and the concept of giving and sharing. It is also a wonderful way to introduce children the letter 'F' for fish.
The Rainbow Fish Play Dough Activity is a great follow on activity to extend the learning and understanding of the story. It creates an opportunity to develop conversations, a story re-tell and develop fine motor skills.
What you will need?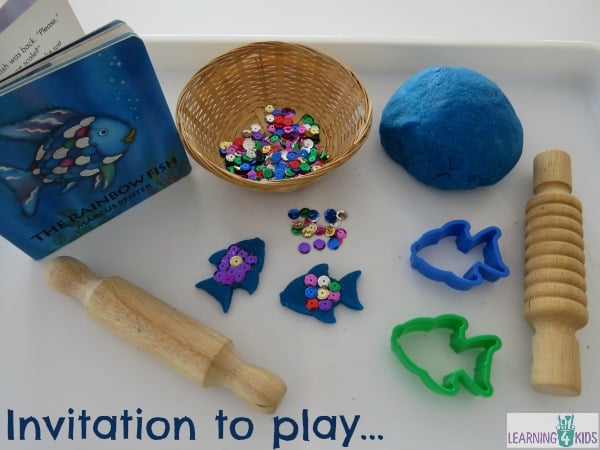 You will need, The Rainbow Fish Book by Marcus Pfister, rolling pins, coloured sequins, fish shaped cookie cutters and The Rainbow Fish Play Dough Recipe.
Let's Play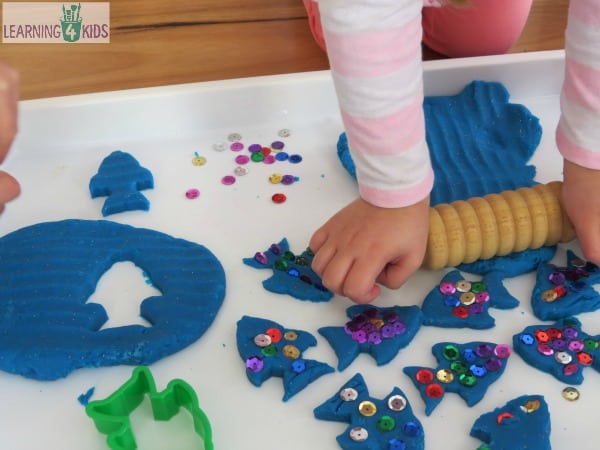 Some Ideas:
Create patterns with colour, for example, one row of red scales followed by 1 row yellow scales, red scales, and yellow scales and so on.
Create a fish stack by placing the play dough fish on top of each other. See how high you can make the fish stack?
Place the sequins (scales) flat on the play dough fish or stand them up on their side.
Place all the play dough fish in a row and count them out loud.
Set a challenge: how many sequins can you fit on your play dough fish. Count them! Count all the red sequin scales, now count all the blue?
Hide the sequins inside the play dough and see how many you can find?
Let's Learn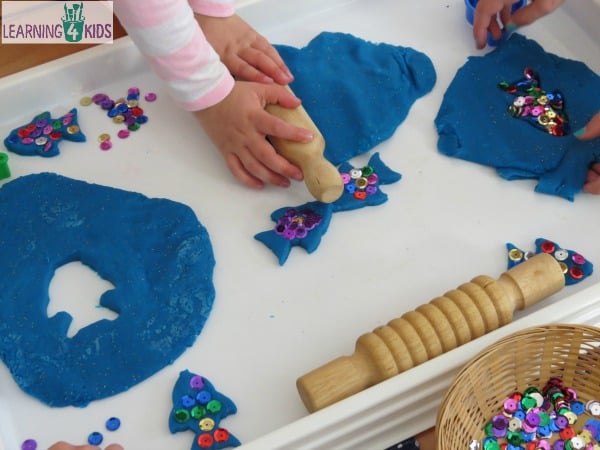 Learning Opportunities
Creativity & Imagination
Fine Motor Development
Hand-Eye Coordination and Control
Cause and Effect
Concentration
Measurement and maths concepts: experimenting with size, space and area.
Language development
Problem Solving – overcoming challenges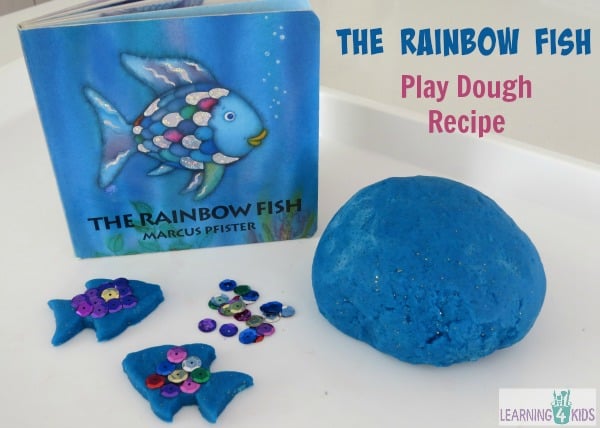 The Rainbow Fish Play Dough Recipe
Click here to view The Rainbow Fish Play Dough Recipe
Click here for more PLAY DOUGH activities & play ideas
Click here for more BOOK INSPIRED activities & play ideas