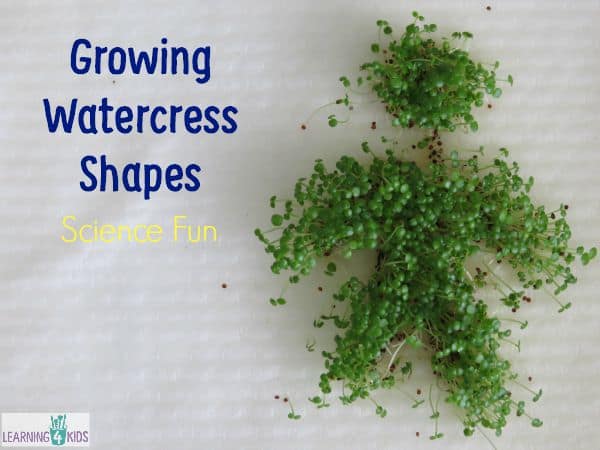 Growing Watercress Shapes is such as cute activity to do. It is perfect for bringing a little bit of science fun into classrooms, day-cares, at home or any other educational centres. Each day children will be excited to have a look at how the seeds grow into small green bushes of watercress. When you are finished with the activity, children can eat the watercress shapes.
Growing Watercress Shapes provides a wonderful opportunity for children to talk about their observations and predicting what will happen next. They will also watch as the watercress starts to form the shapes and numbers of the cookie cutters.
What you will need?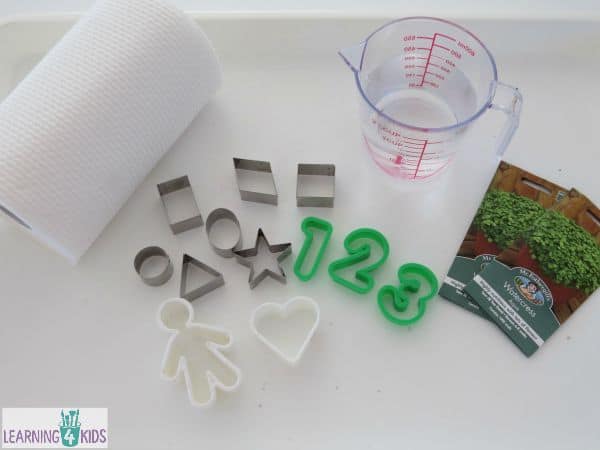 You will need, a large tray, cookie cutters, water, paper towels and 4 packets of water cress seeds.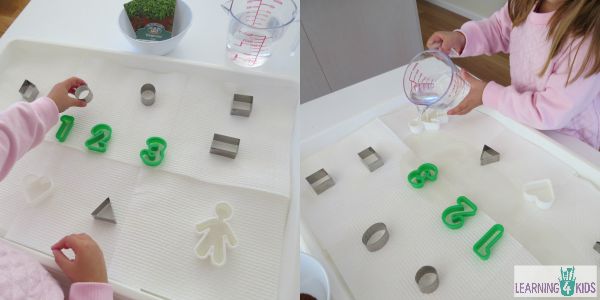 Lay out paper towels over the tray, overlapping about 3 layers.
Place out the different cookie cutters.
Add water until the paper towels are soaked.
Carefully sprinkle the watercress seeds evenly into the cookie cutters.
Let's Play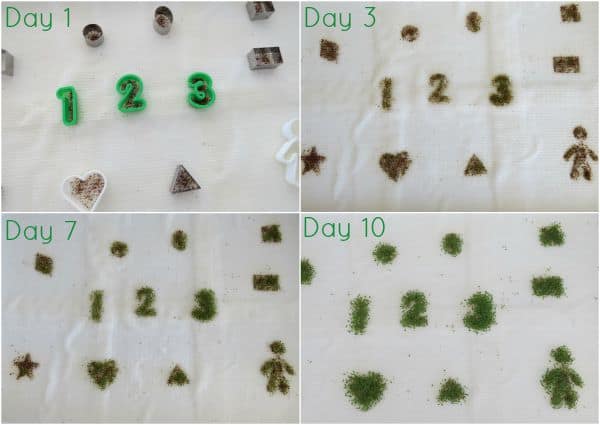 Some Ideas:
Growth may vary depending on the amount of natural light and time of the year. We completed our activity in winter which I feel contributed to our results.
Add more water as necessary over the growing period to avoid the watercress drying out.
Make a class book showing the changes over time. Starting with a seed and eating the watercress.
Complete an oral recount of what happened.
Make a set of cards showing the different stages of growing the watercress shapes. Children can sequence the cards in order of what happened.
Let's Learn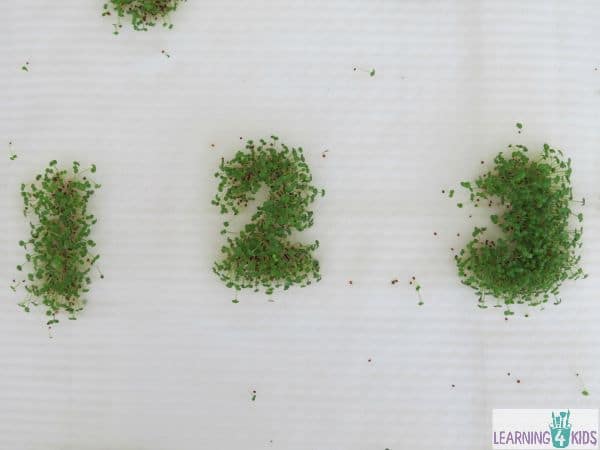 Watercress grown into the shape of numbers 1, 2 and 3!
Science activities are a great opportunity for children to make connections between real life experiences that is or has happened around them. It encourages children to ask questions and promote scientific thinking such as making predictions, observations, comparison, reasoning, data gathering, experimentation and evaluation.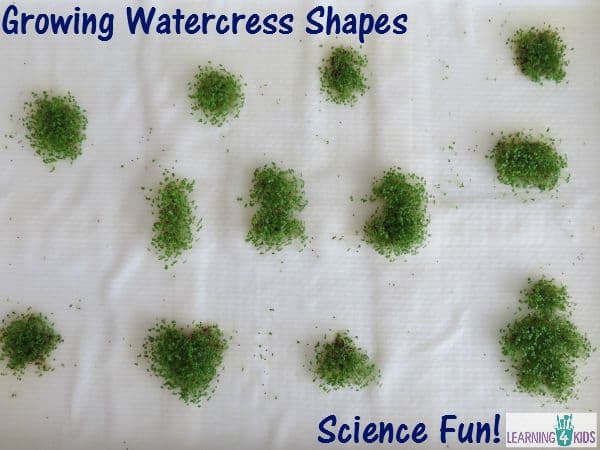 Learning Opportunities
Language development: Using descriptive words to express ideas and opinions.
Make connections with real life experiences.
Promote scientific thinking: predictions, observations, comparison, reasoning, data gathering, experimentation and evaluation.
Grow cycle from a seed to plant.
Click here for more SCIENCE activities & play ideas
Click here for more SHAPE activities & play ideas