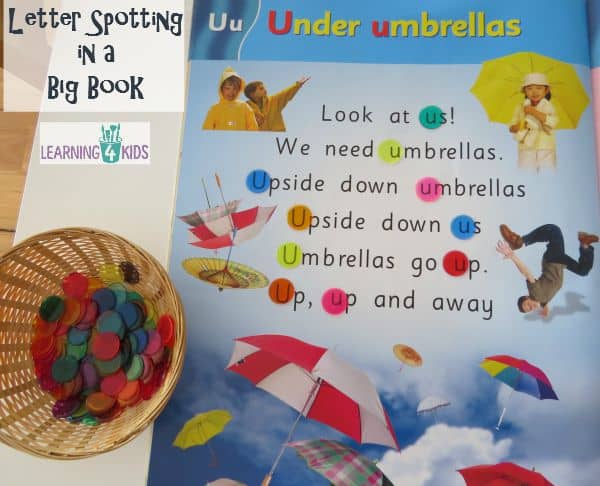 Letter Spotting in Big Books is a great way for children to become little reading detectives and play and learn with alphabet letters. It is an activity that can be modified to fit in with the current classroom focus such as searching for sight words, blends, other phonics or even punctuation. Letter Spotting in Big Books can also used as part of guided reading lessons and shared book experiences.
Big Books are perfect for this activity because of the larger letters but this activity can also be completed in smaller reading books such as home readers or story books.
What you will need?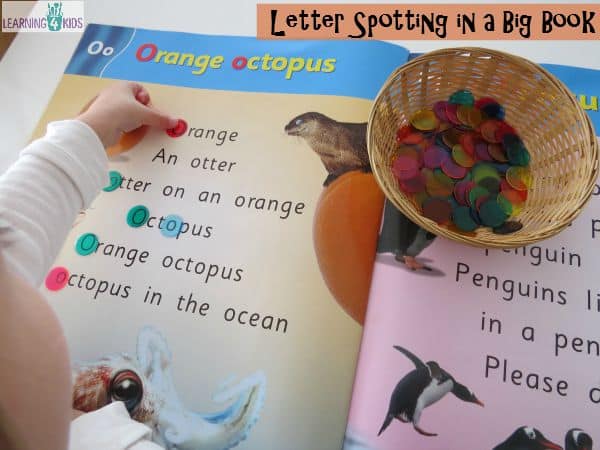 You will need transparent counters and your favourite book. We used a big book for this activity which happens to be about each letter in the alphabet. It is called Funny Photo Alphabet Big Book by Katy Pike but I was unable locate somewhere online where you can purchase this. Some of the smaller books are available here and the Big Book may come back into stock: Funny Photo Alphabet Book Series
Let's Play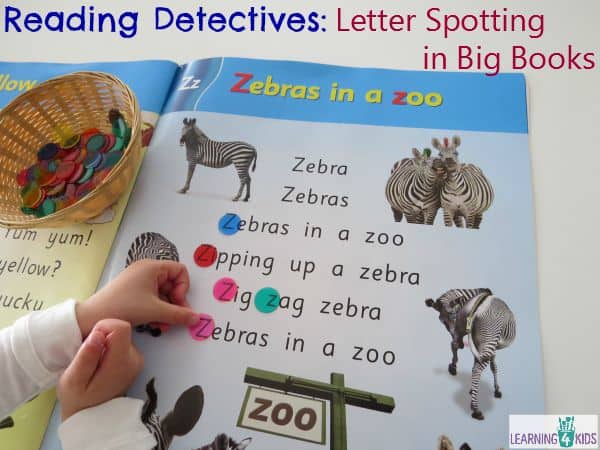 Some Ideas:
Little Reading Detectives can not only spot alphabet letters, it can also be completed with most sight words such as I, in, it and the. You can also search for blends such as 'sh', 'th' and 'wh' or punctuation, whatever the class is learning about.
A great activity that can be completed in small groups, pairs and guided reading lessons.
Use Letter Spotting as part of a whole class shared reading experience. Complete the Little Reading Detectives Letter Spotting during the re-reading session of a familiar big book.
Count how many counters you used on each page or the whole book!
Let's Learn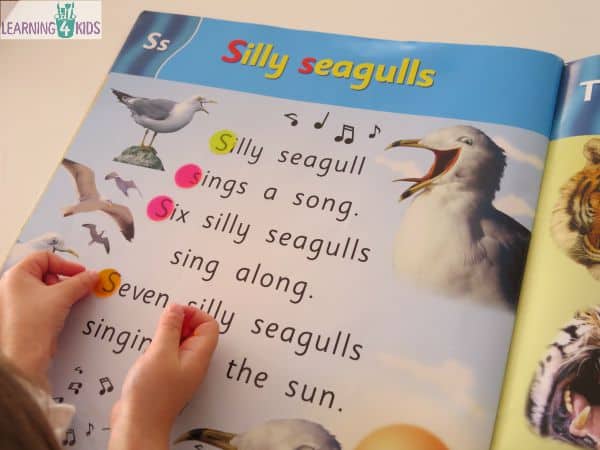 Learning Opportunities
Concentration
Problem solving – finding strategies to overcome challenges.
Social skills: taking turns, communication and following directions.
Oral language development – letter recognition. Hearing the sound and saying it out loud.
Experimenting with language and trying new words.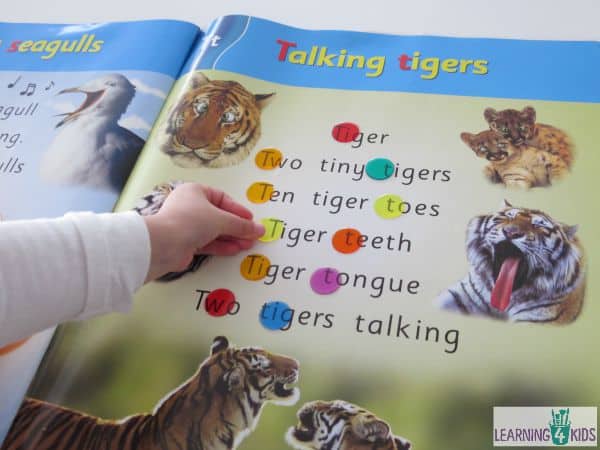 Click here for more ALPHABET activities & play ideas