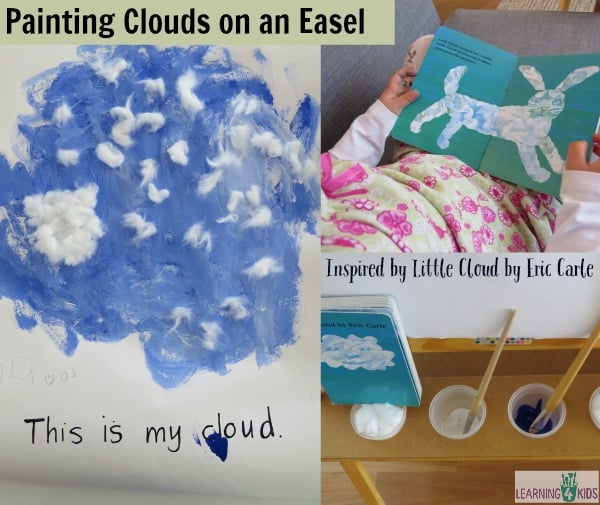 Painting on the easel provides an opportunity for children to be creative and incorporate art into theme based programs. Painting Clouds on the Easel was inspired by Little Cloud by Eric Carle and is a creative activity that has been incorporated with our learning about the letter C theme.
Activities that involve painting on an easel provides another opportunity and variation to painting experiences. It changes things up a bit and keeps children motivated and interested.
Click here for more Cloud and Letter C Activities
What you will need?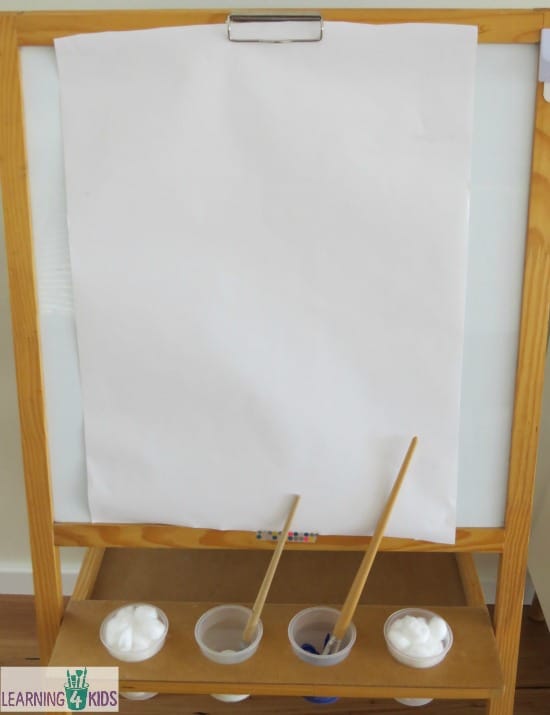 You will need an easel (optional), blue and white paint, paint brushes, large sheet of paper, and cotton wool balls. You will also need Little Cloud by Eric Carle. There is no need for glue as the cotton wool balls stick well to the wet paint.
Let's Play
To begin our activity we re-read the story Little Cloud by Eric Carle and talked about the shapes of the clouds. We also went outside for some cloud spotting (real life connections) and to see if we could see any shapes in the clouds.
We talked about our favourite cloud picture in the story by Eric Carle and discussed what cloud shape we would be painting on the easel.
Let's Paint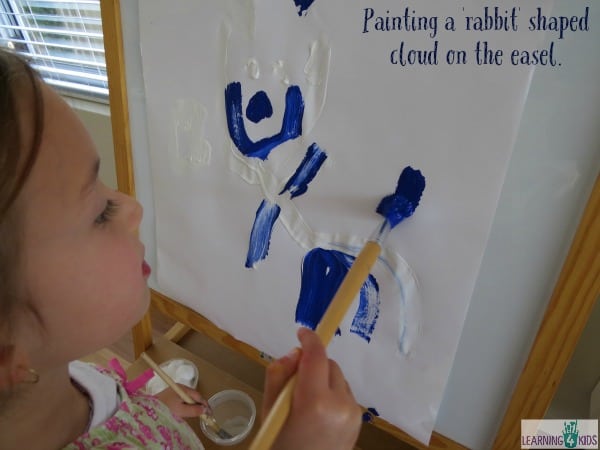 Painting a rabbit shaped cloud with blue and white paint. Cotton wool balls were also added to the wet paint.
We also painted a cloud, mixing the white and blue paint to create darker and lighter shades of blue.
Let's Learn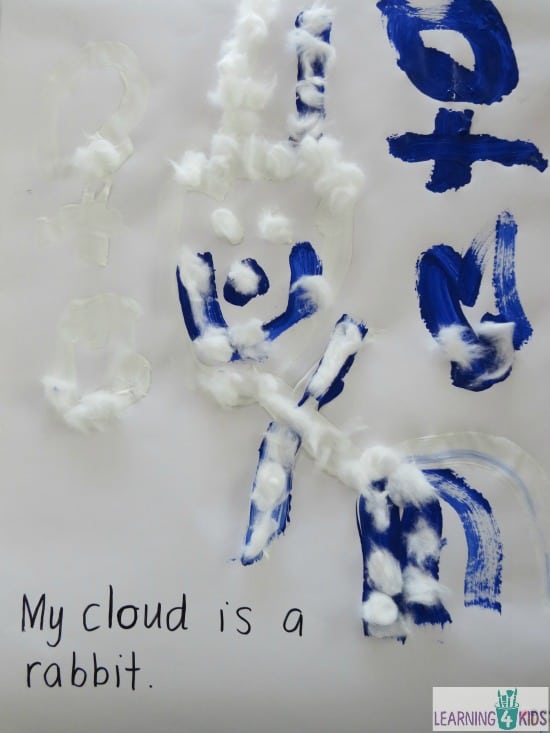 Learning Opportunities
Imagination and creativity
Letter recognition
Fine Motor Development
Hand-Eye Coordination and Control
Concentration
Phonemic awareness – hearing and understanding that words are made up of individual sounds and other word patterns.
Problem Solving – overcoming challenges.
Reading – making connections with a text and real life experiences.
Click here for more CLOUD activities & play ideas
Click here for more EASEL activities & play ideas