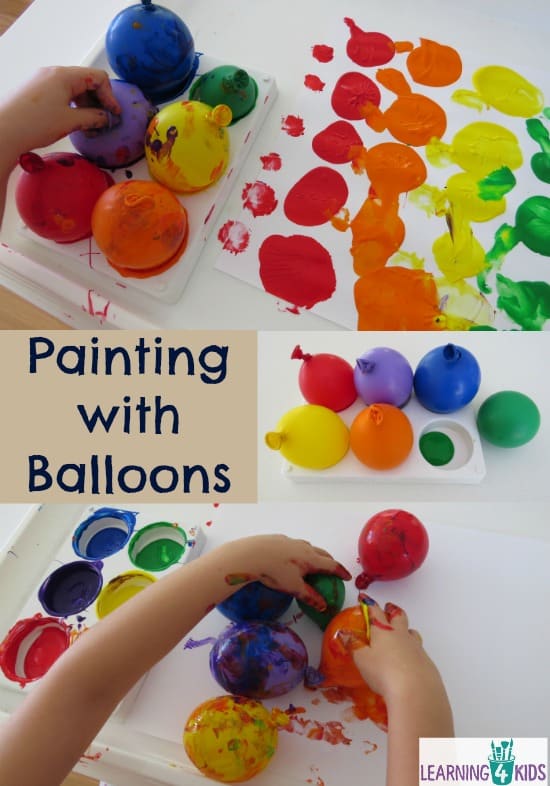 Painting with Balloons is a great activity for kids to explore creatively and imaginatively as they create freely using simple props in an open-ended and unstructured way. It also makes a great sensory activity as children use their hands to manipulate the paint and balloons to create patterns and prints onto paper.
What you will need?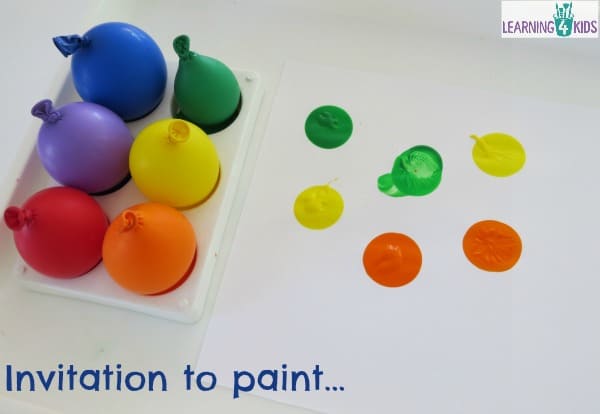 You will need 6 balloons (red, orange, yellow, green, blue and purple), a paint palette, large sheet of paper and coloured paint (red, orange, yellow, green, blue and purple). These balloons are not water balloons, we used regular party balloons filled with air as they are much stronger.
Place the green balloon in the green paint, red balloon into the red paint and so on.
We also placed the activity onto a large activity because the balloons become slippery and children may also like to roll the balloons around the paper.
We only inflated the balloons slightly, providing enough volume for small hands to hold and grasp.
Let's Play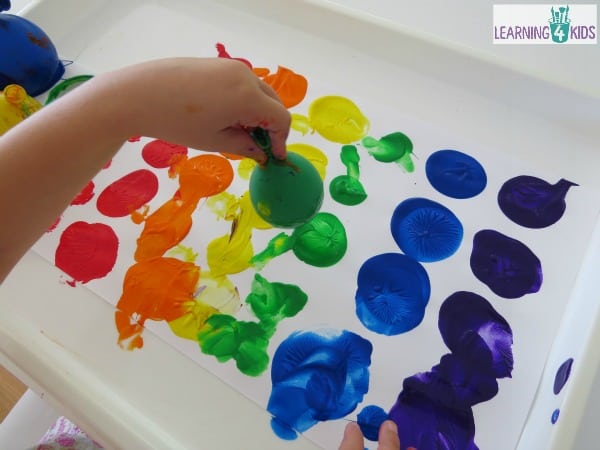 The rainbow coloured balloons inspired a rainbow pattern painting which started off by creating large blobs of paint prints onto the paper. It later ended up in a sensory messy experience with rolling balloons and all the paint mixed together into one brown paint colour. It was so much fun!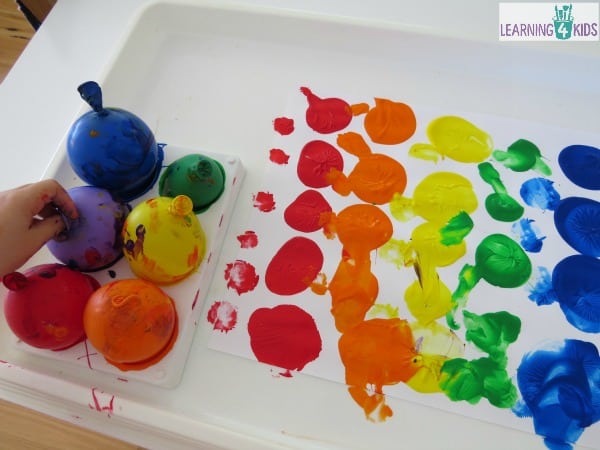 Some Ideas:
Count out loud as each blob of paint is pressed onto the paper with the balloon.
Set a challenge, can you cover the whole page with paint? Start on the outside of the paper and work your way to the middle of the page.
Mix the paints and create new colours.
Use the painted paper as gift wrap or as a book cover.
Read stories that have balloons and talk about how balloons are used in our world.
Let's Learn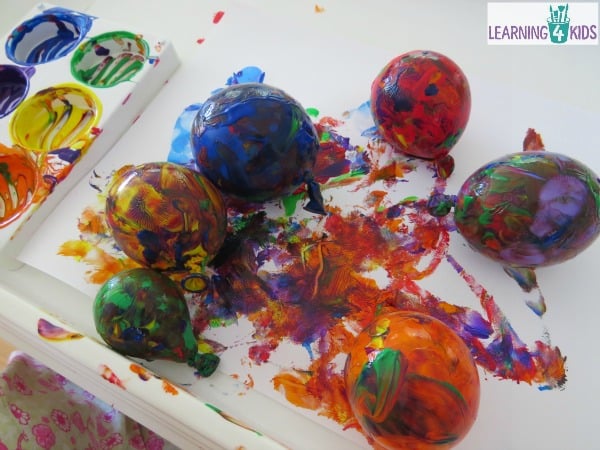 Paint and roll with the balloons. The different coloured patterns that are created with rolling balloons is so much fun to watch!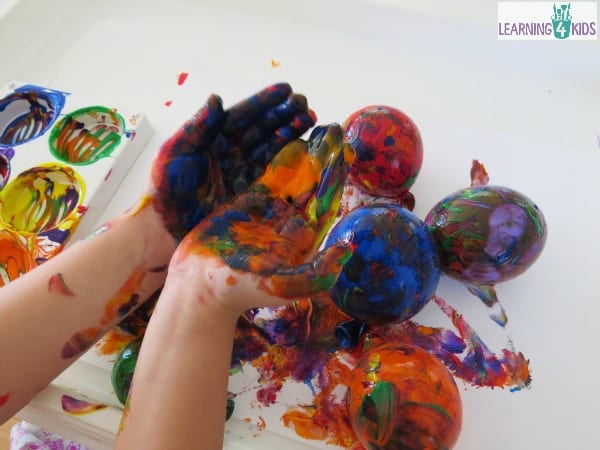 Exploring and experimenting: mixing all the paint together and making the balloons extra slippery and slimy to create with.
Learning Opportunities
Creativity and imagination.
Sensory exploration.
Experimentation and discovery.
Building self-esteem, sense of satisfaction.
Fine Motor Development.
Hand-Eye Coordination and Control.
Cause and Effect.
Overcoming challenges and problem solving.
Language development – describing process.
Communicating art ideas and making connections with our world.
Colour recognition.
Click here for more COLOUR activities & play ideas
Click here for more PAINTING activities & play ideas
Available in our online shop:
Please click on the product names to view full product details.
Alphabet Letters Tracing Mats Available in 2 fonts