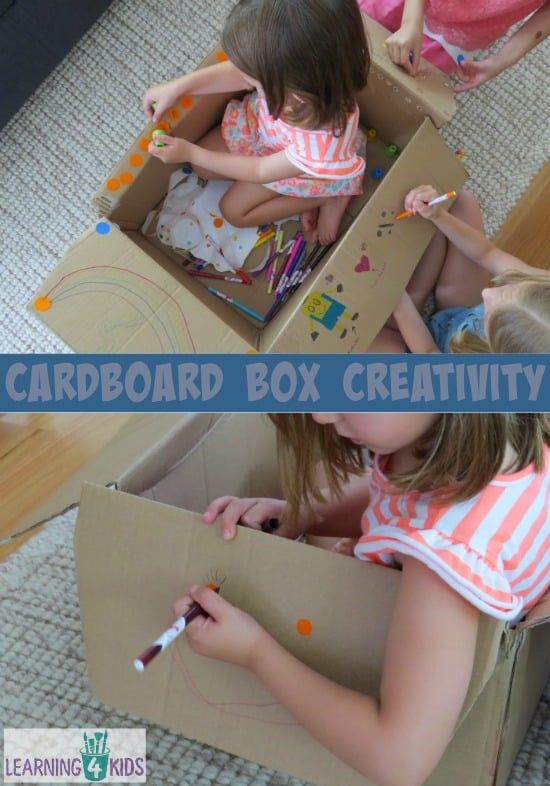 Cardboard boxes would have to be my most favourite 'toy' for children to play with as they are an open-ended material. They inspire creativity and imagination as children transform and reinvent them into something else. It could be exploring imaginary places such as turning the box into an imaginary item such as a pirate ship or castle, the ideas are endless.
Today's activity that I am sharing with you is another way you can play with a cardboard box using items such as stickers, stamps and writing implements to play and create with in an unstructured way. This box pictured has already been played with at lengths by my kids, from a cubby house for my daughter's toys to an aeroplane flying around the world in imaginative games.
What you will need?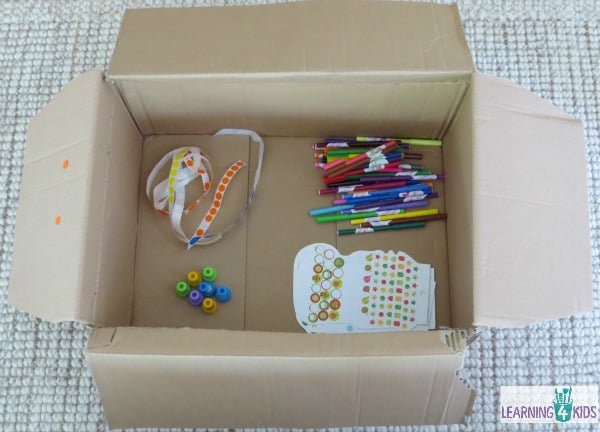 To set up this invitation to play you will need a box, stickers (sticker dots), stamps and colouring/writing implements such as textas, crayons or pencils.
These items are only an example, you can provide several other creative materials such as paint, glue, paper cut-outs, fabric, dot markers, washi-tape and so much more!
To get access to a large cardboard box, you can visit many retail stores as they are generally more than happy for you to take a box or two for home or the classroom.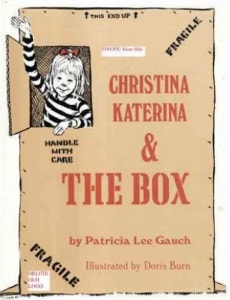 Christina Katerina & The Box by Patricia Lee Gauch
This book is a wonderful story about playing creatively with a cardboard box (a large refrigerator box) and may inspire the imaginations of some children.
Let's Play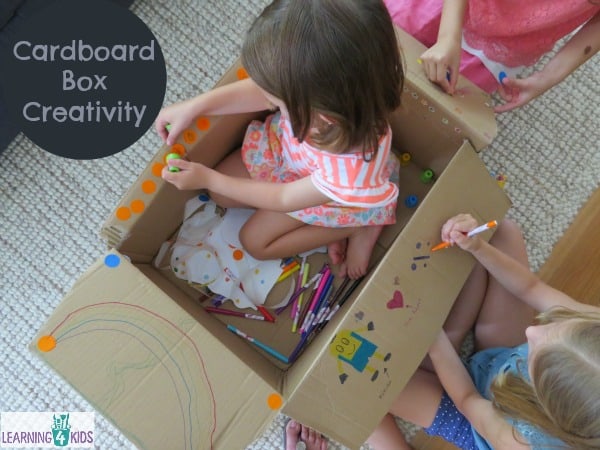 Some Ideas:
Playing creatively with cardboard boxes is great for multi-age groups of children.
Drawing on cardboard boxes is a motivating way to get reluctant writers/drawers involved.
Discuss with your child/children about what they would like to make?
Discuss with you child/children what they are doing? How are you going to play with the box after you have finished creating?
Add other items as your child's imagination and creativity develops as they create using the box. For example, your child wants to turn the box into a ship and would like to add a flag.
Let's Learn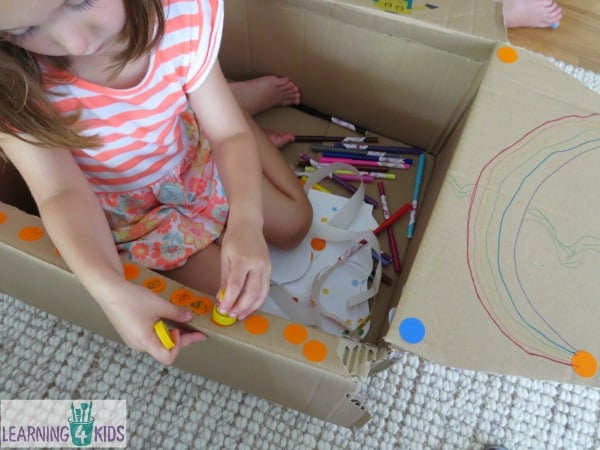 Learning Opportunities
Fine Motor Development
Hand-Eye Coordination and Control
Experimenting with tools provides
Language development – talking about what they are doing (the process)
Creativity and Imagination
Other Cardboard Box Activities on Learning 4 Kids: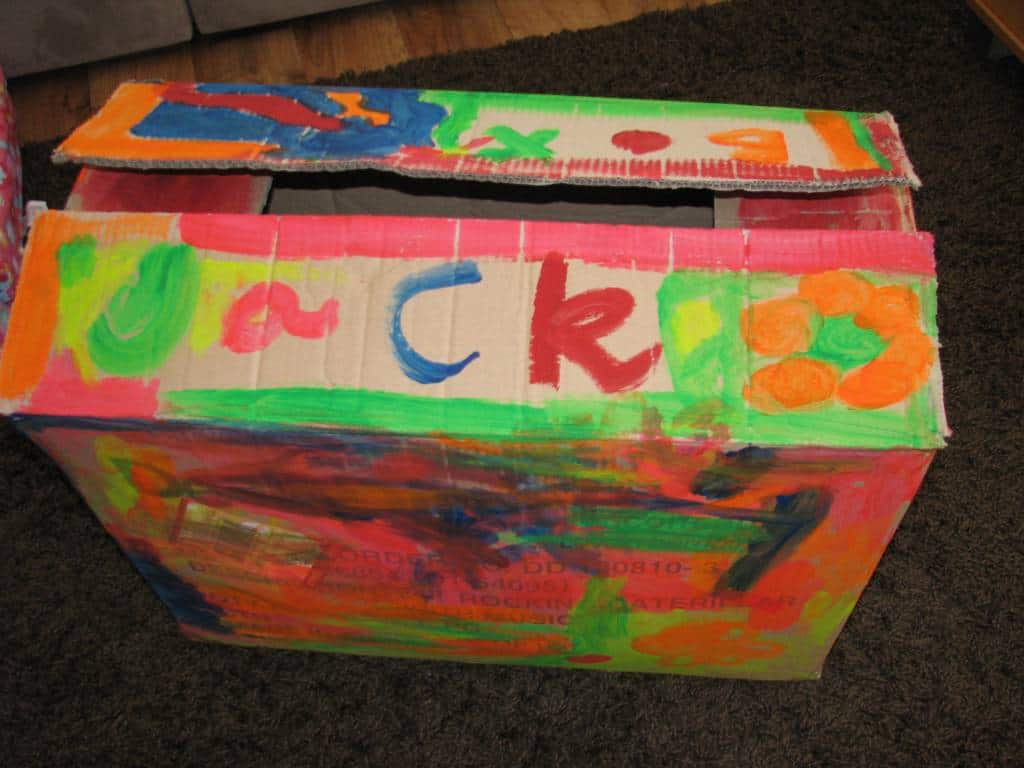 Available in our online shop:
Dot-to-Dot Number Rhyme Charts