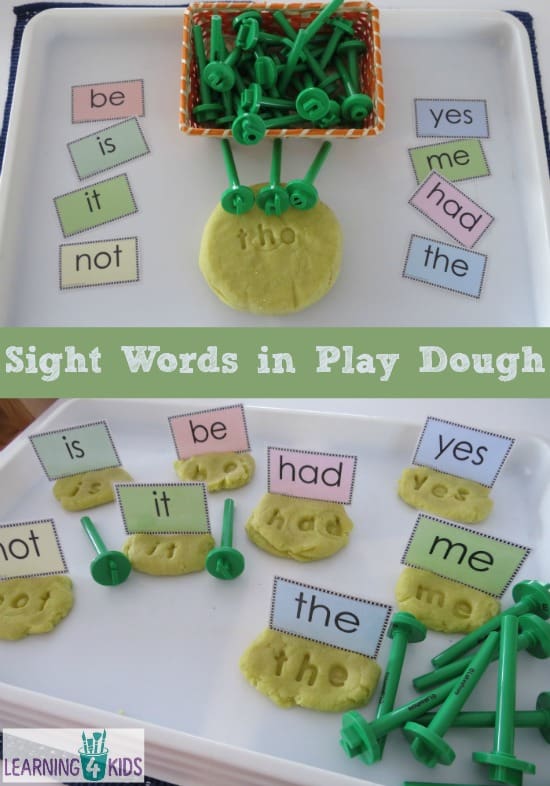 Hands-on sight word activities are a motivating way to help children learn how to read common sight words. Making Sight Words in Play Dough with letter stampers creates a fun canvas to promote sight word recognition or reinforce any prior learning.
Sight Word Play Dough would be a great activity for literacy work station or centre activities in the classroom.
For this activity I have used the FREE Printable Sight Words here on Learning 4 Kids.
What you will need?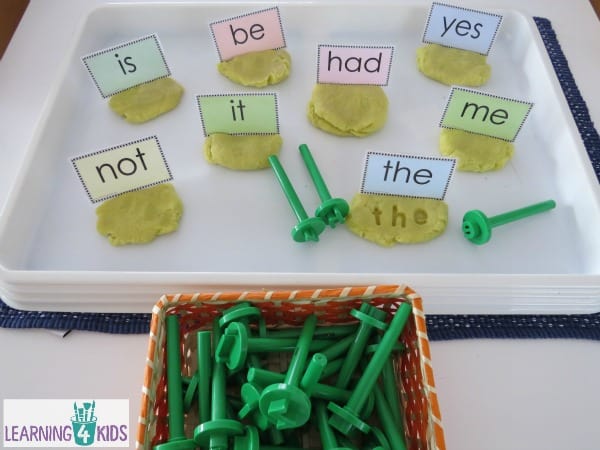 You will need Play Dough, Free Printable Sight Word Cards and Letter Stampers.
If you do not have letter stampers, you could alternatively use plastic magnetic letters and press these down into the play dough to create letter prints.
Let's Play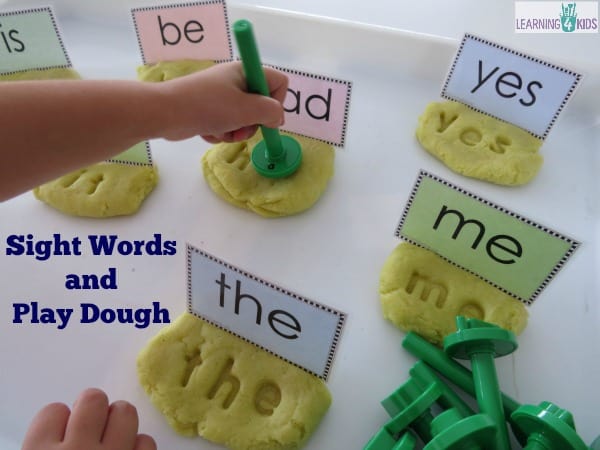 Some Ideas:
Place small balls of play dough out and pressed them flat with the palm of your hand.
Stand the laminated sight word cards up into the play dough, leaving enough room for the letter stampers.
Point and read the sight word.
Search for each letter in the play dough stampers and match them to the letters in the sight words.
Turn the play dough balls over and add new words or repeat difficult sight words.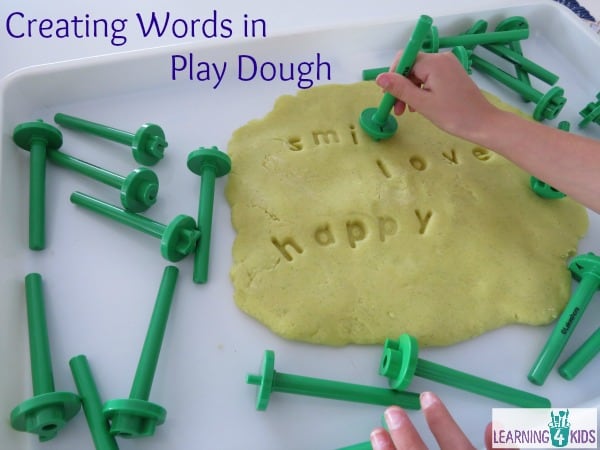 Children can create other words in the play dough, such as words that are part of a unit study or other words that have been added to the classroom word wall. Children may also like to create their names or he names of their friends in the play dough canvas.
Let's Learn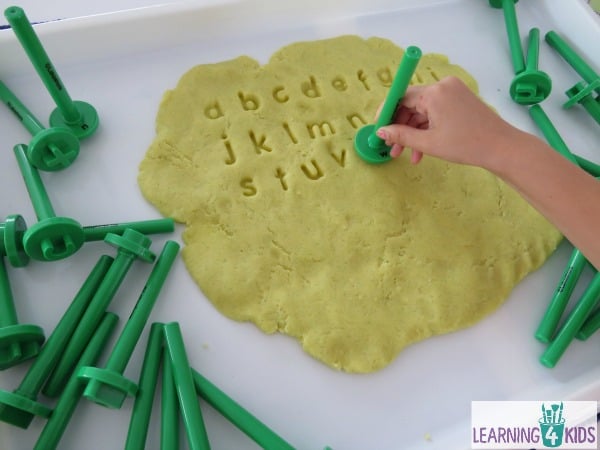 Another fun way to use play dough and the alphabet letter stampers is to sing the alphabet song and order all the letters of the alphabet.
Learning Opportunities
Literacy – letter names and sounds.
Interactive and hands on learning; picking up the letter stamps, matching letters and ordering letters to create sight words.
Problem solving – using strategies to decode the sight word. Such as looking for letter patterns or smaller words within the sight word.
Memory – Recall, recognise and become familiar with some sight words.
Develop early reading skills
Fine Motor Development
Hand-Eye Coordination and Control
Concentration
Click here for more SIGHT WORD activities & play ideas
Available in our online shop:
Please click on the product names to view full product details.
Dot-to-Dot Number Rhyme Charts
Dot-to-Dot Alphabet Letter Charts