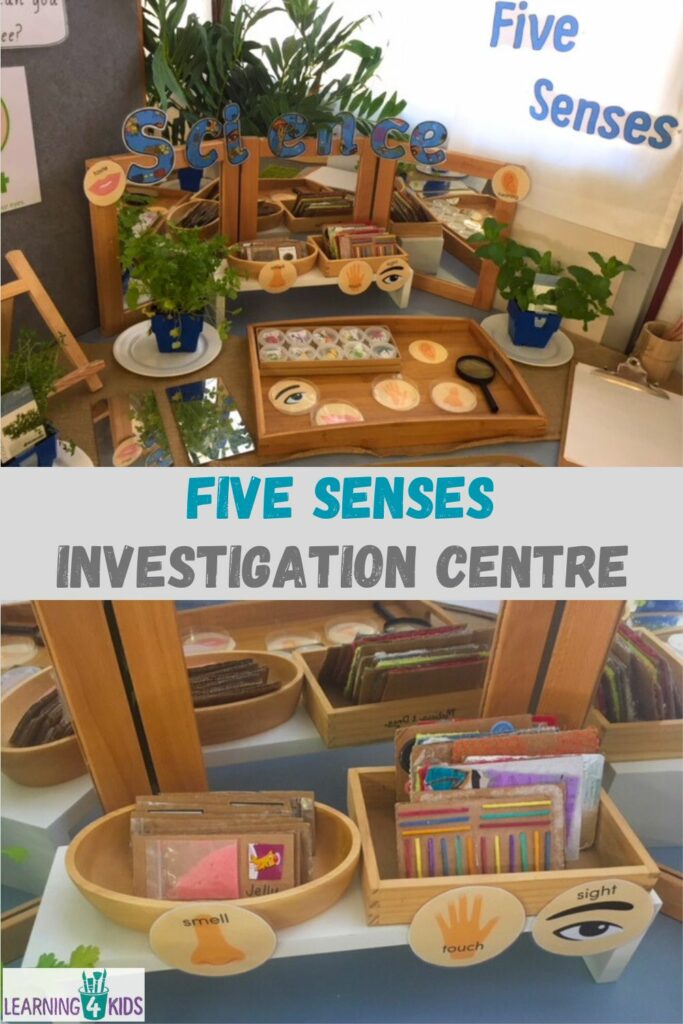 Children explore their world around them using their five senses, hearing, sight, smell, taste, and touch.
Creating a five senses investigation centre or table is a great way to draw children's attention to their five senses and encourage exploration, experimentation and discuss their observations.
Here are some ideas on how to set up a five senses investigation centre.
What you will need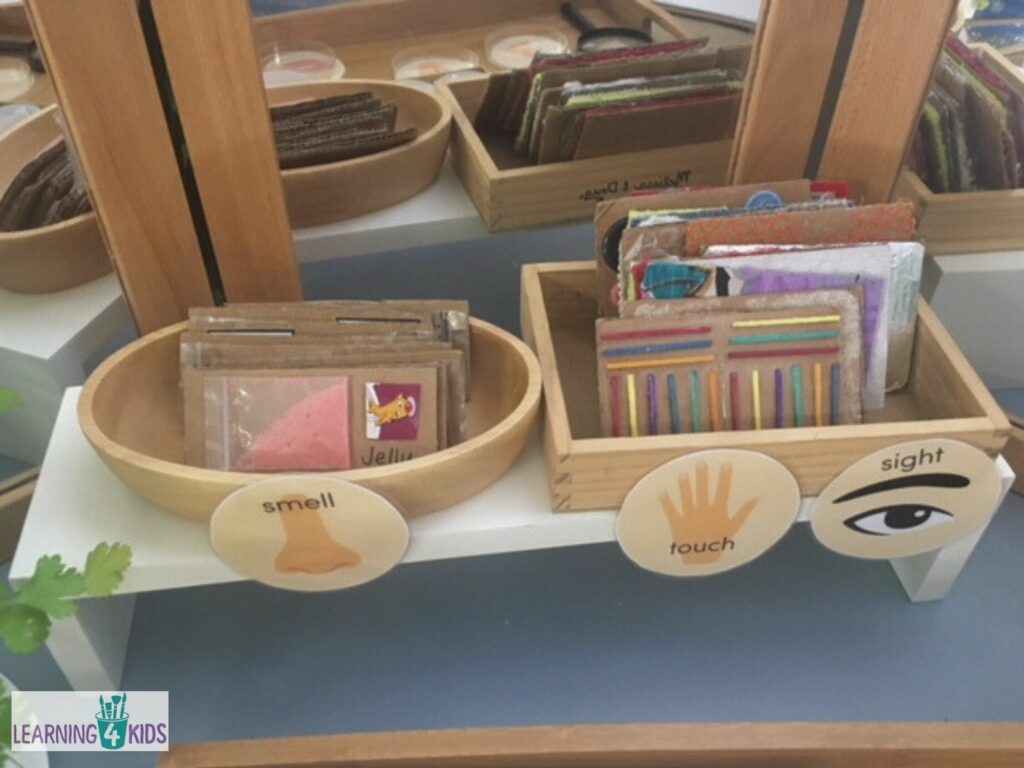 Together with children, explore and research the five senses in books or online and write down some ideas of the different things you will need.
You may like to send a note home to parents about setting up a five senses investigation centre and encourage children to bring items from home.
The ideas for setting up a five senses investigation table is endless and can vary depending on what you have available.
Here are some ideas to get you started: real-life herbs (potted or cuttings), books on five senses, homemade sense of smell swatches and sense of touch boards, petri dishes, scissors for cutting herbs, science lab coats (white shirts), magnifying glasses, different fabrics (textures) clipboard and paper, musical instruments, photos and so much more!
Let's play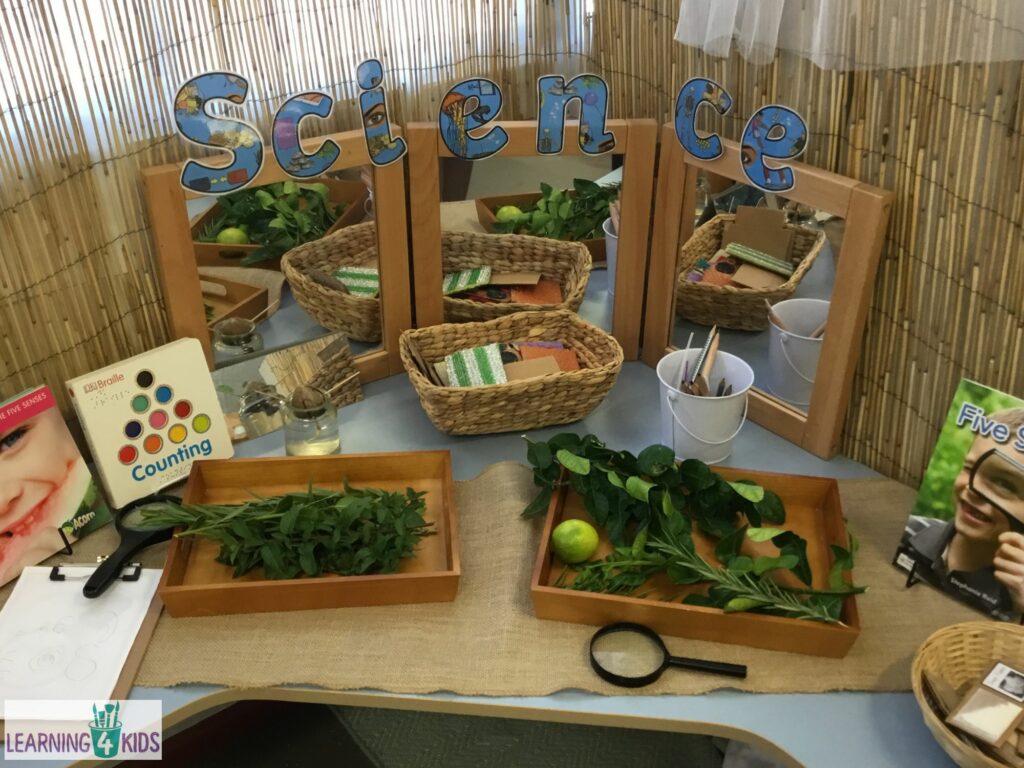 Children take on the role of a scientist and using the science tools provided they explore, experiment and make observations of the materials displayed at the investigation table.
Here are some ideas:
Magnifying glasses, paper and clip boards are great for little scientists to encourage observations and recording what they see (drawing and labelling).
Take small cuttings from the potted herbs and smell (or taste)
Explore the homemade sense of smell swatches and sense of touch boards. Order them from the softest to roughest or nice smell to not-so-nice smell.
Petri dishes and tweezers (science tools) for children role play taking care of their very important science work.
QR Code option for children to view selected videos about the five senses.
Read books about the five senses. You can also include a book with braille for children explore their sense of touch.
Other ideas: The Five Senses Science Experiments
Let's learn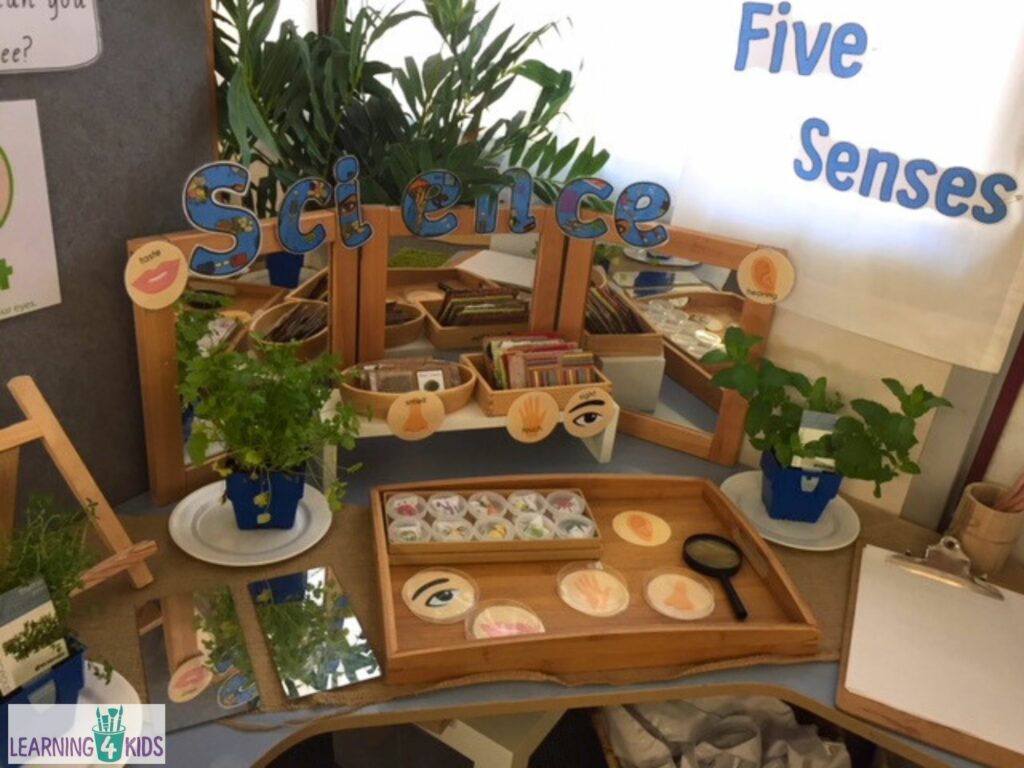 Benefits of investigation centres:
It provides opportunities for children to identify with the adult world. Practice and role play their understanding and interpretation.
Develop social skills: practicing negotiation skills, turn taking and sharing. Provides opportunities for working out problems and experimenting with solutions.
Emotional development: Understanding and expressing their feelings through the re-enactment of certain experiences. Taking on roles that encourage discipline and empathy.
Encourages imagination: Children can be anyone and do anything in the pretend world.
Develop language skills: practicing listening, looking and talking. Being spoken to and talking with other people, also developing an understanding of what is being communicated through body language such as smiles and nodding.
Developing vocabulary associated with the topic or concept they are role playing.
I also believe that imaginative play is a great way for children to relax and unwind from their busy lives.
Other Five Senses Ideas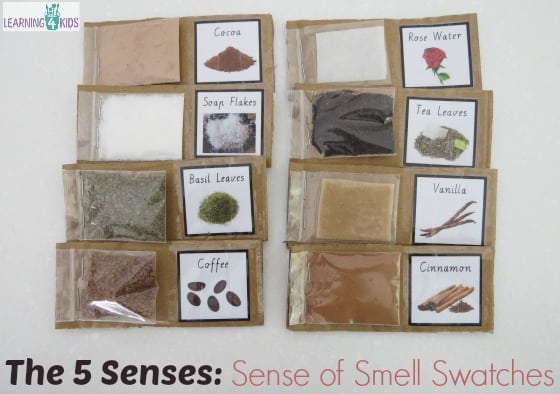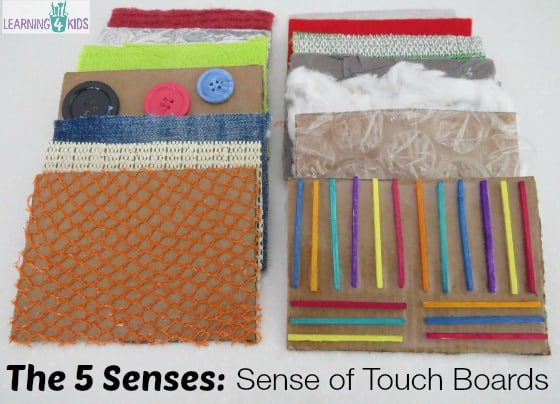 Find out how to make these Five Sense – Sense of smell swatches and sense of touch boards.