The Printable Handwriting Flipbook is an updated version of the Alphabet Tracing Mats. I have updated the font to Sassoon Sans Std Print and turned the printable into a Flip book.
When laminated the Handwriting Tracing Mats become a reusable dry erase sheet that you can write on them with a whiteboard marker and then simply wipe off with a tissue, cloth or magic erasers.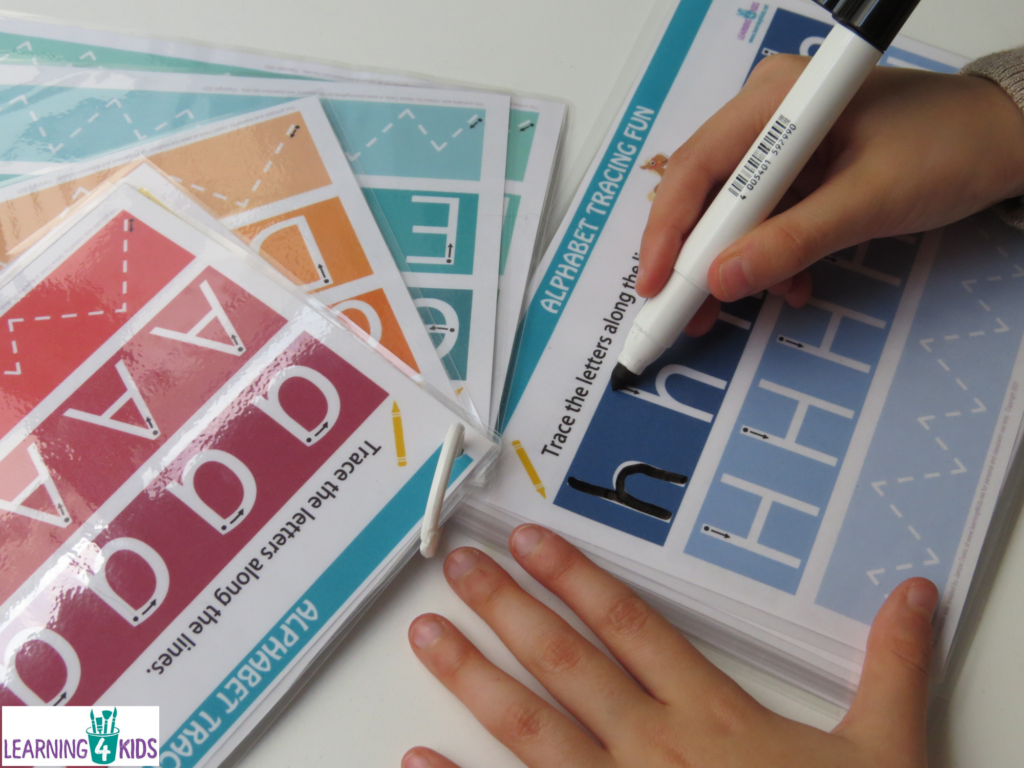 The purpose of this product is to assist children to trace the letters to help with the learning process and correct letter formation.
Assist with fine motor development and hand-eye coordination.
Correct letter formation – follow the arrows for guidance (using oral letter formation cues for support, such as for the letter h, "starts at the top, pull down and stop, up and over".
Correct starting position for each letter. Lower case and upper case.
Bright and – fun for children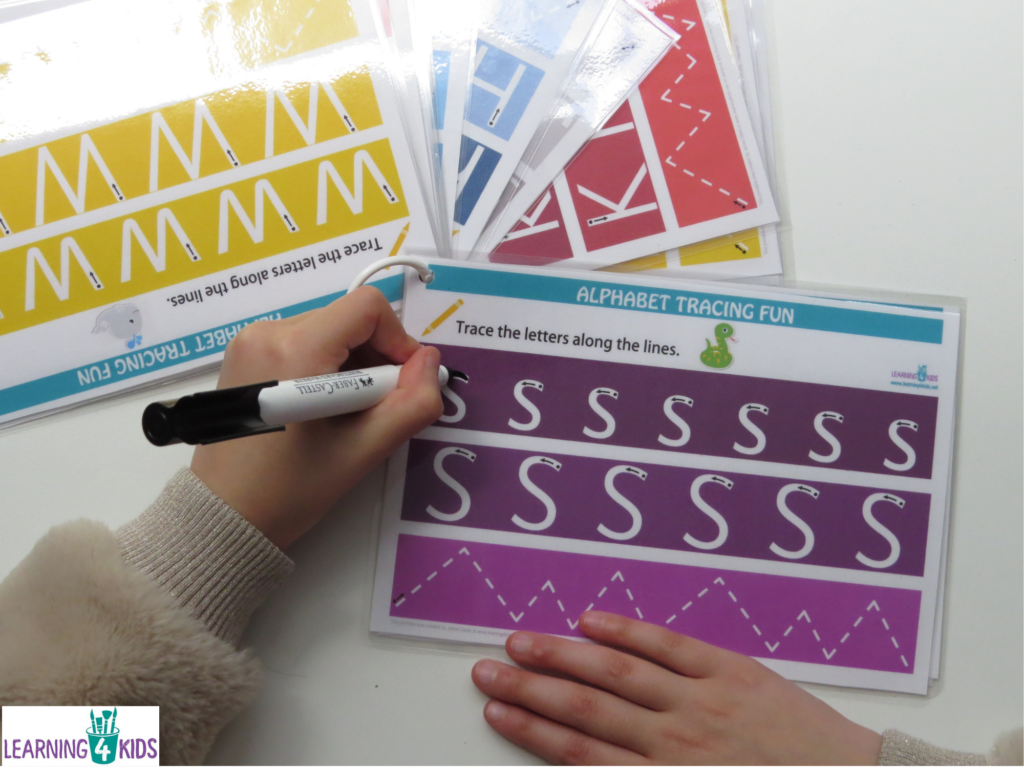 The Handwriting Alphabet Tracing Flipbook can be useful for:
Morning activities: as children arrive at school, they can get busy practicing their letter formation.
Small literacy group activity.
Handwriting station: an area in the classroom that is constantly set up, so that students can access throughout the day to practice their letter formation.
A tool for supporting students on Individual Education Plans. Something that can be added to their resources box or sent home in their homework folder.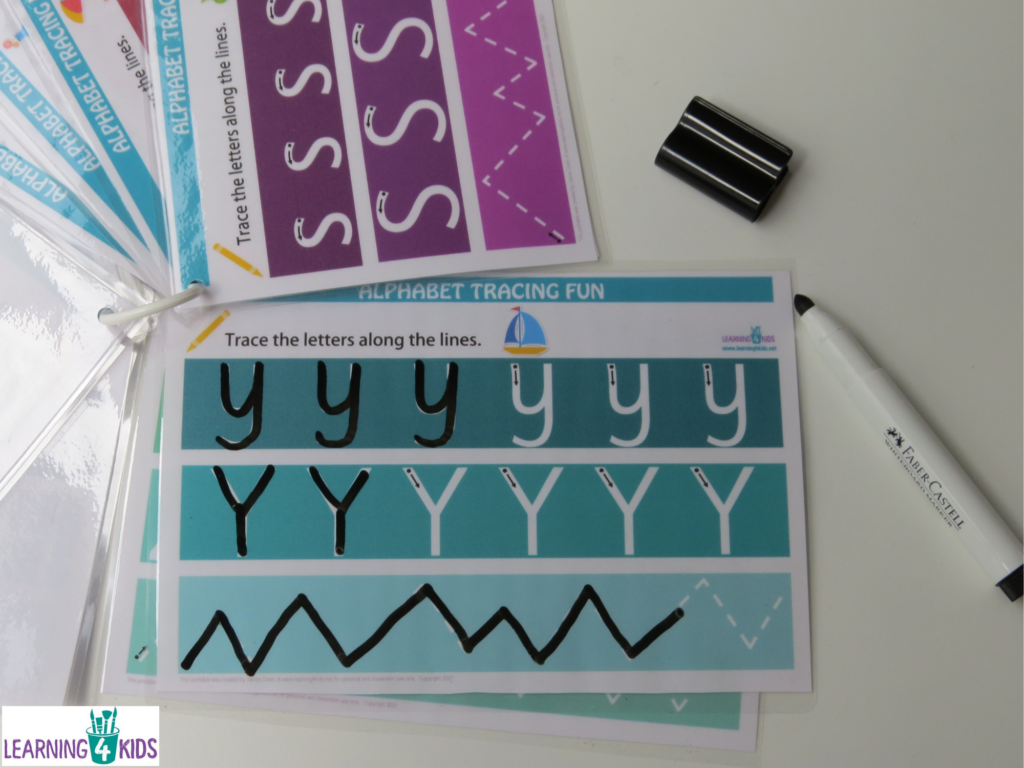 On completion of payment, you will receive a receipt email with the link to download the printable document. If you do not receive the receipt, please check your spam folder.
The download includes 27 pages:
26 Pages: A-Z A4 Coloured Landscape.
Includes 5 re-downloads.
As pictured, for an A2 option: Before printing select or change the printing settings to include 2 per 1 page. Another option is to decrease to 50% on A4 paper.
Place a small hole in the corner of each sheet of paper using a hole punch. I used a shower curtain ring to loop all the pages together to create a flip book.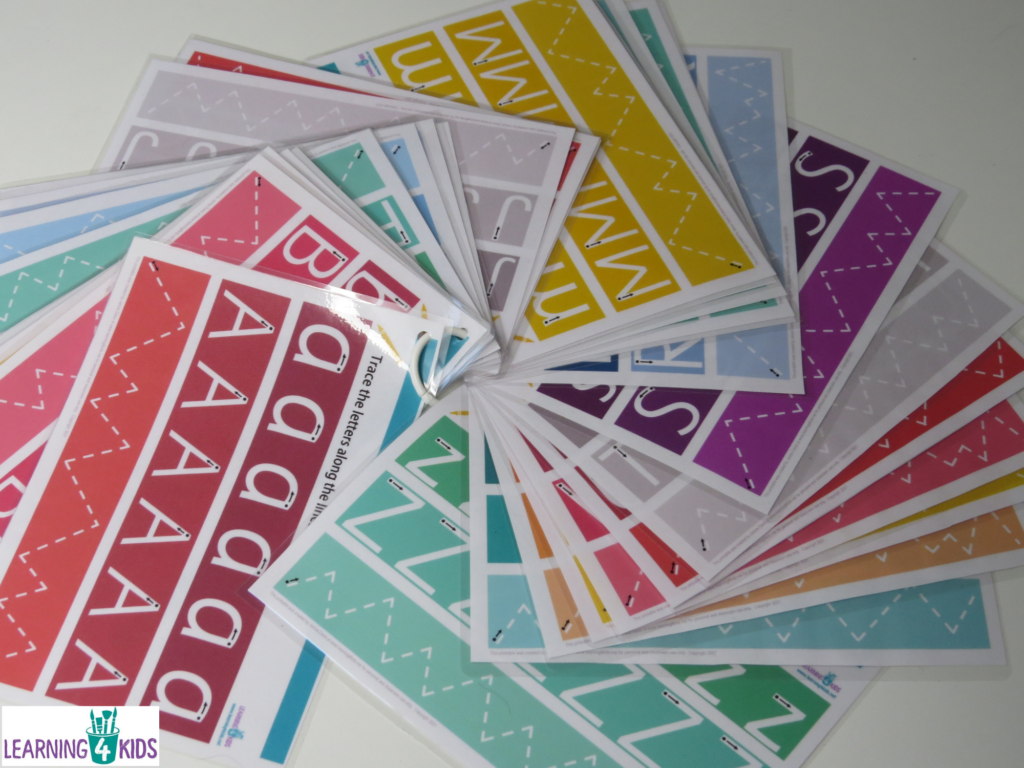 Take a look at the previous Alphabet Tracing Mats Options
Alphabet Letters Tracing Mats Standard Print
Alphabet Letters Tracing Mats Cursive Print
Click here to view all our Downloadable Products
All downloads are Copyright protected to Learning4Kids 2021. Not to be distributed, transferred, or shared in any form. For personal use only.