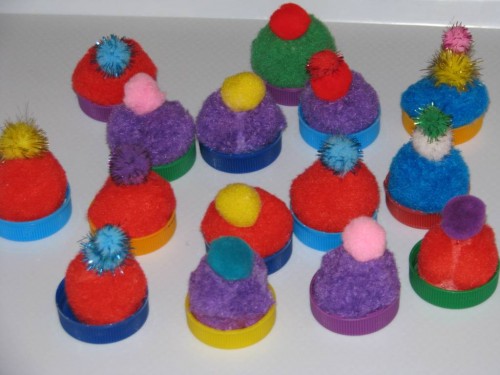 Kids will have so much fun making these Mini cupcakes. They are super simple to make, colourful and a creative craft activity for kids! There are so many fun games and imaginative play opporutnities to be had with them.
What you will need?
You will need bottle tops, PVA glue or craft glue, large and mini pom poms.
Let's Create 
Place a small blob of glue in the bottom of a bottle top and firmly place a large pom pom on top. Next, place a small amount of glue on top of the large pom pom and place a mini pom pom on top.
Let's Play 
Set aside to allow the glue to dry before playing with them.
Other ideas!
The creative ideas and colour combinations are endless!
Mini cupcakes are great for imaginative play and I will be posting some great activities where you can use them.
You may also be interested in: