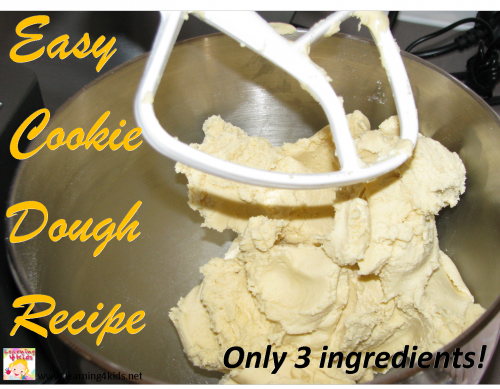 This cookie dough recipe is super easy and quick to make!
It is such a great recipe that can be adapted by adding other ingredients such as chocolate chips, sultanas, sprinkles and so much more.
You will find all the basic ingredients in your cupboard and it tastes yummy too!
You will need:
300g softened butter
1 cup icing sugar
3 cups plain flour
Baking Paper
Cookie cutters
How to make:
Mix butter and icing sugar.

Add flour and mix well.

Knead cookie dough on top of baking paper until smooth.

Place in the fridge to rest for 15 minutes.

Roll out flat with a rolling pin on baking paper.

Use your favourite or themed cookie cutters and press firmly onto the flat cookie dough.

Repeat until all dough has been used.

Bake at 180 degrees for 15 minutes or until golden brown.
Tips & Ideas:
Placing the cookie dough mixture into the fridge for 15 minutes will help make it easier to manipulate. It will also stop the mixture from sticking and make clean cut edges with the cookie cutter.

This recipe produces a large batch of cookies. After kneading the dough you can halve the mixture and refrigerate.
Click here to download and print your very own copy of the recipe: Easy Cookie Dough Recipe
Activities to do with the kids using this recipe:
(click on the image to see more)