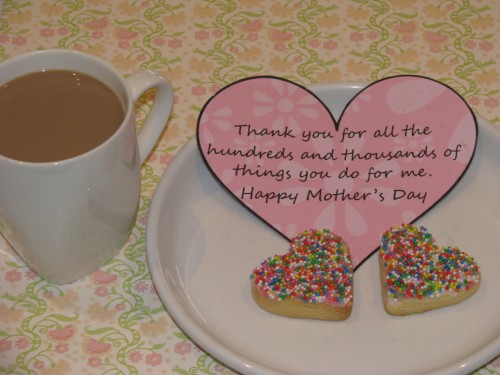 Thank you for all the hundreds and thousands of things you do for me. Happy Mother's Day!
I think all those wonderful mums out there would agree that some days it may seem like even more, haha! I had such a great time making these yummy Hundreds and Thousands Heart Cookies with my girls as this is what Mother's Day is all about for me, doing the things you love and sharing special moments together with them. I love to cook with my kids because it is actively spending time with them. You could always share this with the other half as a way of saying 'hint, hint…..nudge, nudge' or make some of these cookies for a special Grandmother.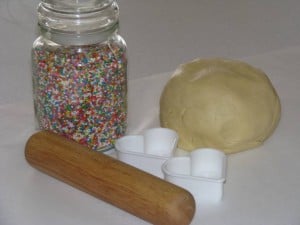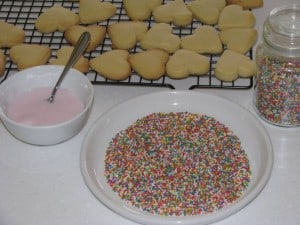 You will need an Easy Cookie Dough Recipe, heart shaped cookie cutter, coloured sprinkles (100s & 1000s), rolling pin, cooking wax paper, icing sugar and baking tray. For full Cookie Dough recipe and instructions click here:
Easy Cookie Dough Recipe
Click here to download and print the quote:
Printable Quote – 100's & 1000s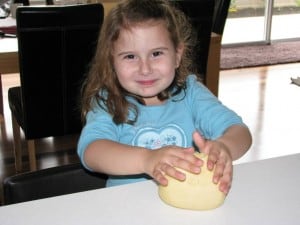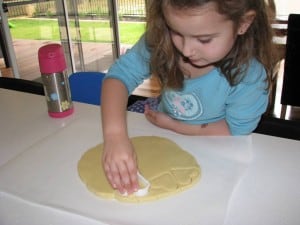 Miss 4 helping to make the cookies, kneading the dough and then stamping out the heart shapes with the cookie cutter. Tip: Roll out the dough on top of wax cooking paper; this prevents the dough sticking to the bench and makes it easy to transfer to the baking tray.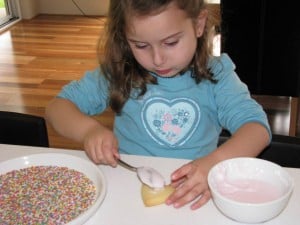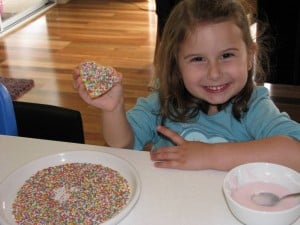 Icing the cookies and then placing them face down onto a plate of sprinkles. This cookie didn't make it to the plate as Miss 4 couldn't resist eating it! I have put a small amount of food colouring in the icing to make a soft pink colour.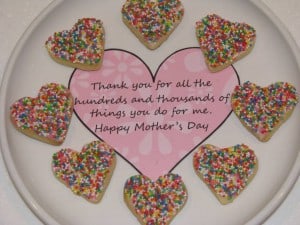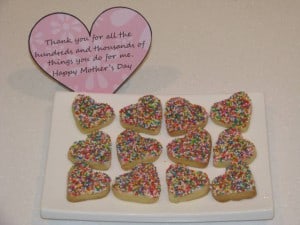 Here are some other ideas for presenting the cookies and message. You can also make a Mother's Day card with this message written on the front and glue on some colourful sprinkles around it. On Mother's Day share these yummy Hundreds and Thousand Heart Cookies with the kids for a lovely morning tea. Wishing all the beautiful Mums' and other important women in our children's lives a very special Mother's Day!