Alphabet Archaeologist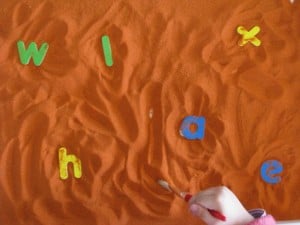 Little archaeologists sifting through the sand with a paint brush to find alphabet letters.
Taking on the role of an archaeologist looking for artifacts and bones in the sand or in this case searching for alphabet letters.  It is a great activity to promote the learning of  letter names and the sounds that they make.
So much fun playing and learning too!
[h2 style1]What you will need? [/h2 style1]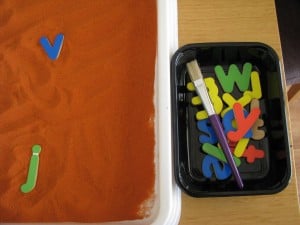 You will need a large tray, coloured sand, alphabet letters and a paint brush.
[h2 border style2]Let's Play [/h2 border style2]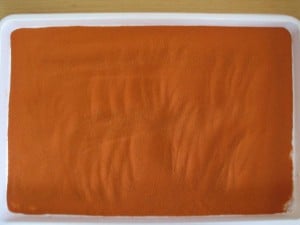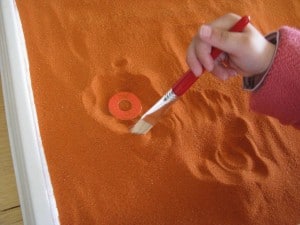 I lightly buried the letters in the sand and Miss 3 used the brush to sift away the sand to find the letters.  The excitement when Miss 3 found a letter in the sand!
[h2 border style3]Let's Learn [/h2 border style3]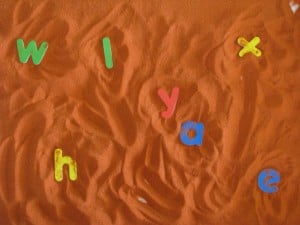 [h2 style1]Alphabet Archaeologist is a great activity to promote: [/h2 style1]
Fine motor development – Control and manipulation of the paint brush
Concentration – Attention, visualisation and memory
Literacy – Developing an understanding of letter names and sounds
LIKE THIS POST
Come join the many playtimes here on Learning4kids, please enter your email address in the subscription box to receive updates right to your inbox!
4 responses to "Alphabet Archaeologist"