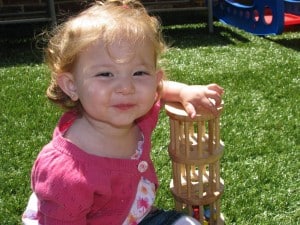 It has been a while since I shared a favourite toy or book here on learning4kids. With the upcoming eBook which will be released on Wednesday 16th November, it has had me consumed for sometime. With this ready to be released I found some time to share with you one of our favourite toys – a Rainstick Tower. A beautifully crafted sensory toy.
The Rainstick Tower is a toy I bought Miss 15 months a couple of months ago and it has been one of her favourite toys ever since.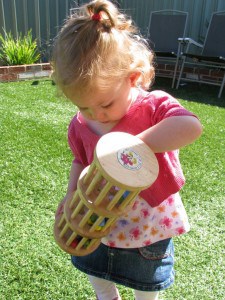 It is a fascinating toy in the eyes of young children as they explore the colourful balls falling through the holes, listening to the peaceful sound and keen to get the balls out. It is a completely safe toy for young kids and is so well constructed to tolerate all those drops and bumps. It keeps Miss 15 months engaged for some time.
My older kids have also found it to be so intriguing and are keen to find out how the Rainstick Tower works. They try to separate the coloured balls into the different sections or parts of the Rainstick Tower, which is very challenging but fun!
When we have young visitors over to play, it is one of those toys that is always picked up and played with. Kids find it so fascinating and interesting. It is such a simple concept but brings so much fun!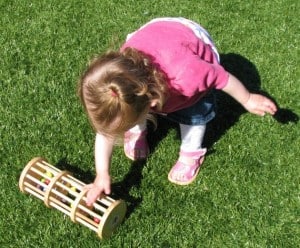 The Rainstick Tower has also been great for rolling along the grass. It is such a beautiful toy and is definitely one of my favourites……and Miss 15 months too!
If you would like to get a Rainstick Tower follow the link: Rainstick Tower
Thanks for reading!