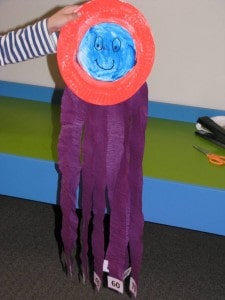 Octopus Counting is a fun and creative way to introduce numbers, learn to count, or for the older kids skip counting.
I have done this activity with my kids before but thought I would do it again when Miss 5 who is interested in counting by 2's, 5's and 10's. I wanted to support her learning with a visual cue but make it fun too.
Counting Octopus has a paper plate head and 8 wiggly streamer legs with numbers attached in sequence at the bottom.
What you will need?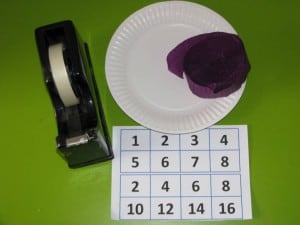 You will need sticky tape, large round paper plate, and streamers cut into eight strips and download Printable Numbers for Counting Octopus.
Let's Play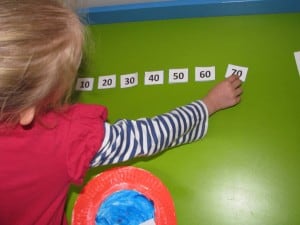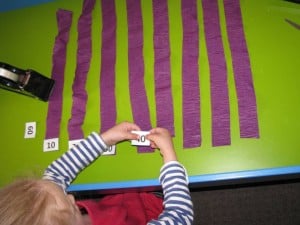 Miss 5 cut out the numbers and laid them out in order, counting by tens. She then used sticky tape to attach the numbers in order on the ends of the streamers. Good practise to re-order and sequence the numbers again.
Let's Learn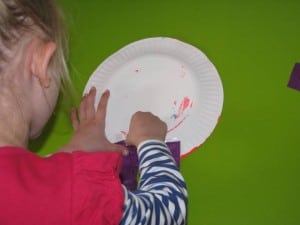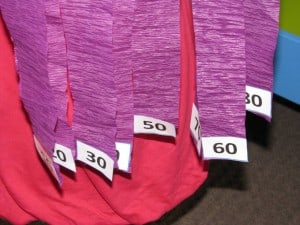 When all the numbers were attached to the bottom of the streamers, Miss 5 sticky taped them to the back of the paper plate. This was great for self-correction and checking the ordering of numbers again.
Don't forget to draw on a cute octopus face to finish off.
Learning Opportunities
Developing numeracy skills – Skip counting, number recognition and number patterns.

Fine motor development – cutting, gluing and manipulating craft materials.

Self-esteem – sense of achievement and pride.