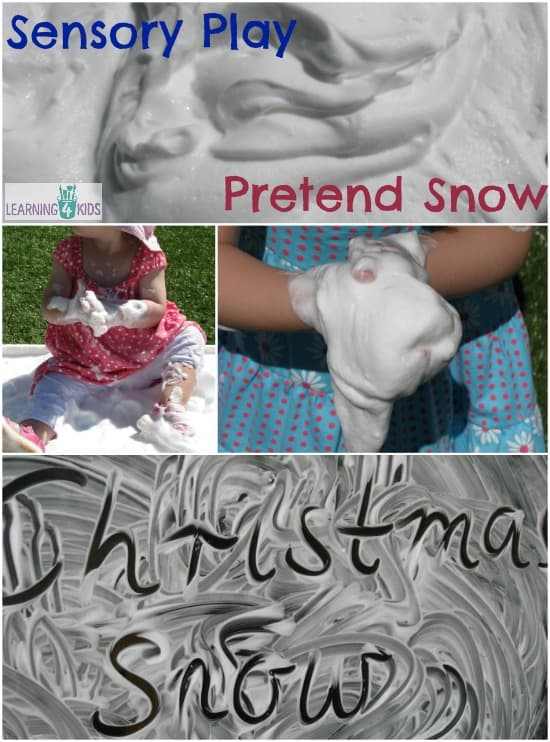 Making Fluffy Snow using soap flakes is a fun and messy sensory play activity.
It is a great way to incorporate a bit of a Christmas theme, well sort of, here in Australia Christmas is celebrated in summer, far from any snow. But it is fun, encourages lots of learning and that is what it is all about!
It is a great discussion point to have with the kids about how in other parts in the world, that Christmas is celebrated in Winter.
Kids will enjoy finding fun ways to explore the fluffy snow mixture; squishing, feeling and playing with it.
What you will need?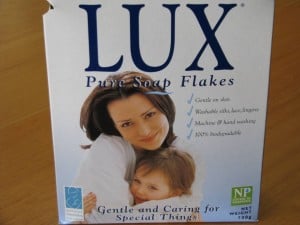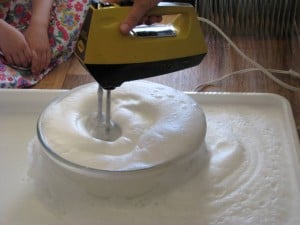 To make fluffy snow you will need 1 cup of Soap Flakes, 3 cups warm water, large mixing bowl, large container or tray and an electric beater. You can find soap flakes at your local supermarket in the washing powder isle.
As you beat the water and soap flakes the mixture multiples, so I placed the large bowl on top of a tray to catch the over flow.
The kids love to watch the transformation of the clear watery liquid mixture to a thick white blob.
Let's Play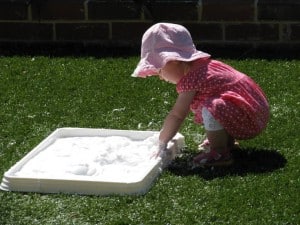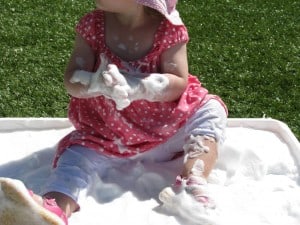 Miss 15 months was a little hesitant but intrigued at first but that didn't last long after watching her sisters having so much fun. She enjoyed climbing and feeling her way around the fluffy snow; rubbing it between her hands.
Let's Explore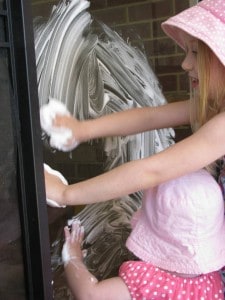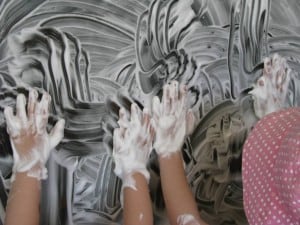 The photos don't show it well but the fluffy snow becomes quite thick and my kids were able to carry it to our large glass sliding door and start creating drawings and squiggles with it.
Let's Learn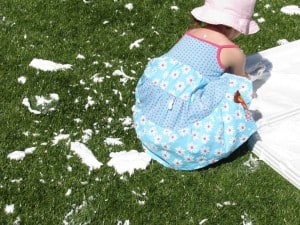 We sprinkled the fluffy snow around the back yard to create a winter wonderland. It is so easy to clean up with a hose as it just dissolves and washes away.
Why is sensory play so important for our kids?
Sensory play encourages children to manipulate and mold materials, building up their fine motor skills and coordination.

Sensory play uses all 5 senses, but the sense of touch is often the most frequent. Toddlers and children process information through our five senses. They learning through exploring these.

Sensory play is process-driven, not product-oriented; it is the purest sense of exploratory learning

Self-esteem: sensory play offers kids the opportunity for self-expression because there is no right answer and children feel safe to change or experiment with what they are doing.

Language development: a great social activity that involves practising speaking and listening skills and learning new words.
More Christmas Activities <CLICK HERE>
Available in our online shop:
The Ultimate Christmas Printable Activity Pack – 100 pages and over 20 activity ideas