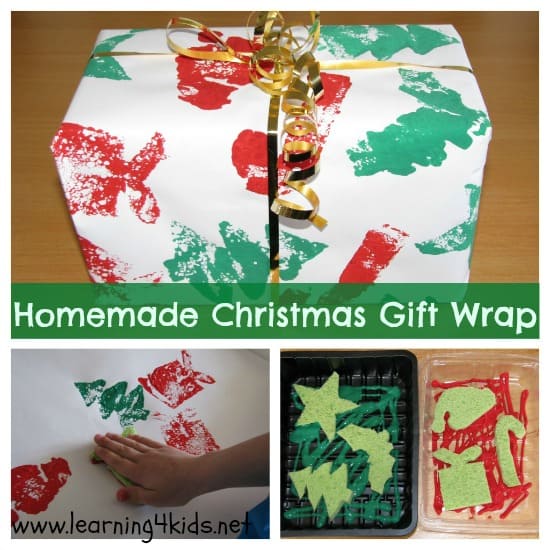 Making your own Christmas gift wrap personalises your gift and it looks fabulous too!
We have done this a few times over the years and every year the kids ask to make it, so it is becoming a bit of a tradition in our house.
My kids love to play with the paints and get their hands messy but most importantly they feel proud to give a gift wrapped in something that they made by themselves.
What you will need?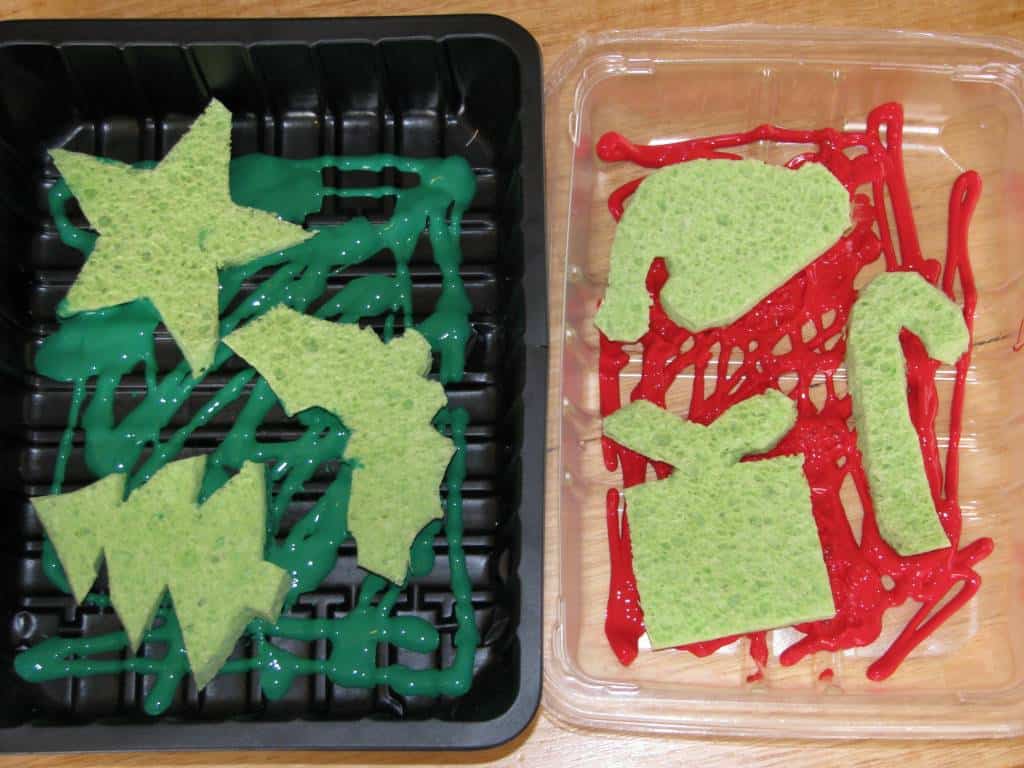 You will need, white sheets of paper, printable Christmas sponge painting template , green and red paint, sponges and clean meat tray.
Click here to download and print:  Printable Christmas Sponge Shapes
Let's Play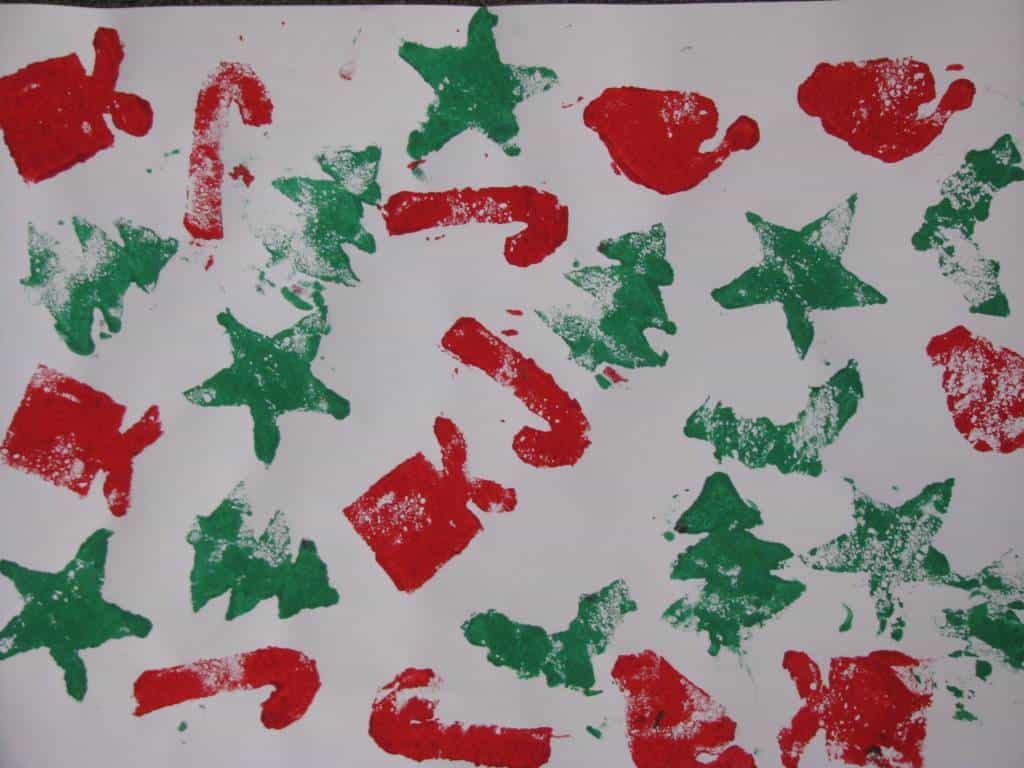 Print off Christmas Sponge Template and use the template to trace and cut out sponges.  We placed a small amount of paint onto a clean meat tray and place the cut out sponges on top.  Gently press the paint over sponges onto the paper and repeat until the sheet of paper is covered.
Let's Learn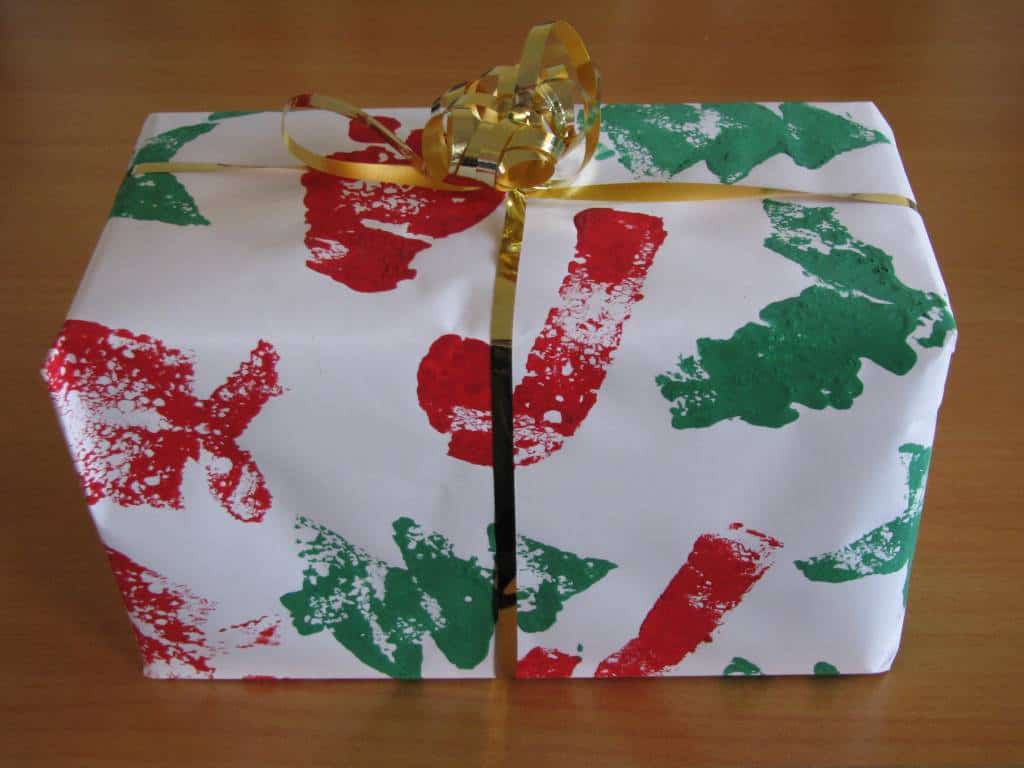 My kids love to use their homemade gift paper to wrap Christmas presents. We have added some ribbon to add that special touch.
Don't throw away any leftover paper; this can be used to make something else:
Christmas Crackers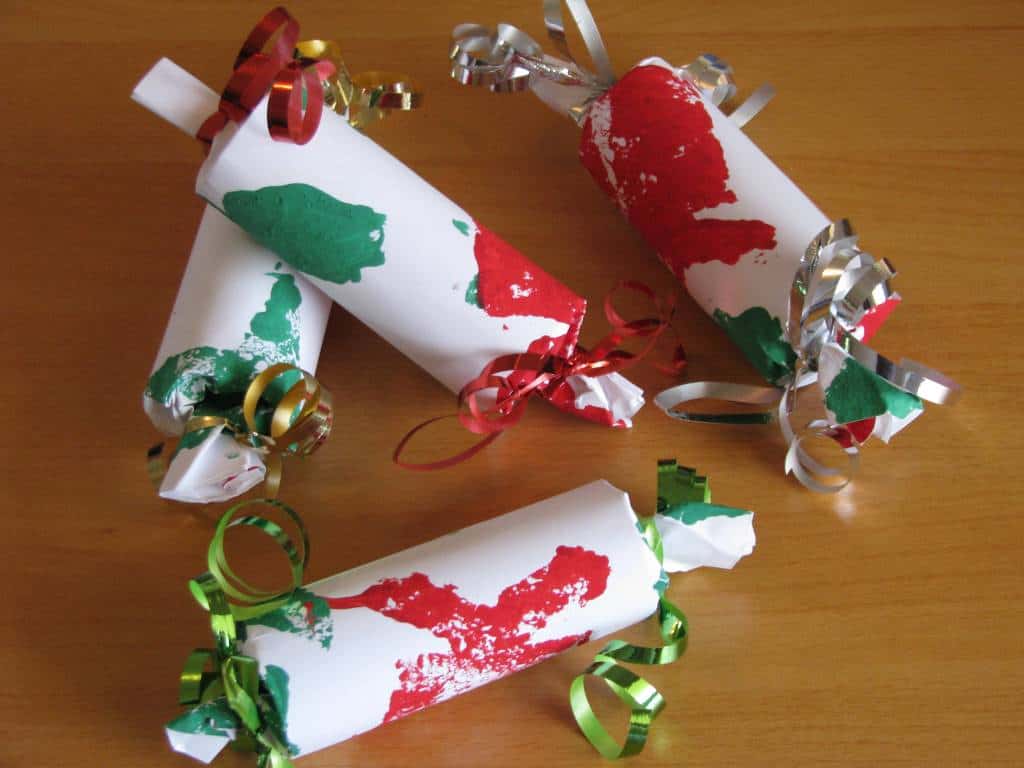 We have used a recylced paper towel roll cut in half and wrapped with the left over sponge painting paper.
You can place some yummy surprises, colouring in pictures with a crayon or jokes inside the Christmas cracker.
You could alternatively use commercial Christmas gift wrap instead of the Christmas sponge paintings paper.
The Christmas crackers can be used as gift tags or make as a small great gift.
More Christmas Activities <CLICK HERE>
Available in our online shop:
The Ultimate Christmas Printable Activity Pack – 100 pages and over 20 activity ideas