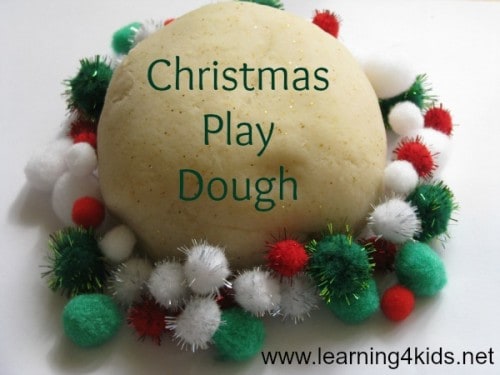 Creating your own theme play dough for Christmas is so simple and will entertain the kids for hours over the Christmas break.
This is just one way you can make your very own christmas play dough that resembles snow with flecks of glitter.
What you will need?
1 Cup of Flour
1 Table Spoon Oil
1 Cup Water
½ Cup of Salt
2 Teaspoons of Cream of Tartar
2 Teaspoons of Gold Glitter
How to make:
Mix all ingredients together in a saucepan with a whisk to remove lumps.
Cook over low heat stirring with a wooden spoon. The mixture will thicken and become a big blob.
Take play dough of the heat and turn out onto the bench.
Knead until play smooth.
Tips & Ideas:
To minimise the transfer of glitter onto hands and play area, add the glitter during cooking rather than kneading the glitter in after cooking.
Print a copy of this recipe here: Christmas Play Dough Recipe
Play Dough Snowman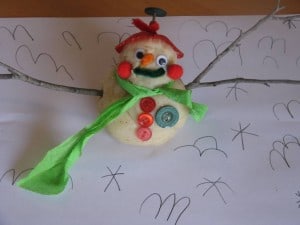 Make a snowman using a range of crafts. Here we have used twigs, pompoms, buttons, patty pans for a hat, pipe cleaners, crepe paper streamers and wiggly eyes. <Click here>
Twiggy Snow Tree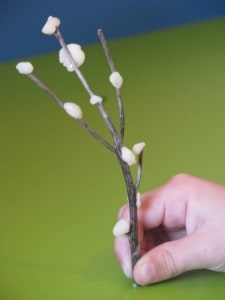 Create your own little landscape or scene of snow covered trees using twigs and the Christmas Play Dough. Kids can make up stories using the scene as a setting for their toys.
More Christmas Activities <CLICK HERE>
Available in our online shop:
The Ultimate Christmas Printable Activity Pack – 100 pages and over 20 activity ideas