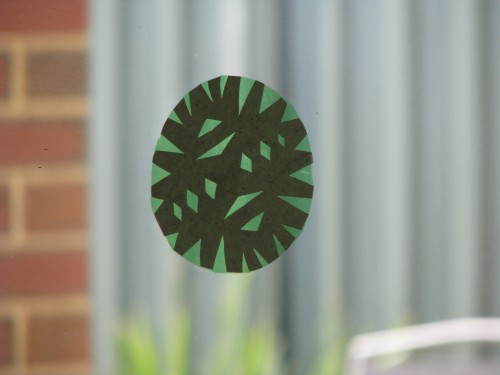 Cellophance Snowflake Window Decorations are so easy to make and are a great way to decorate the windows at christmas. They look fabulous on windows with the sun shining through.
WHAT YOU WILL NEED?
You will need white paper, coloured cellophane, a round object to trace around, scissors and a glue stick.
STEPS:
1. Trace around a round object to make a circle. Cut the circle out.
2. Fold circle in half.
3. Fold the half circle in half again, quarters.
4. Cut small triangles around the outside of the quarter circle.
5. Open out flat.
6. Glue onto a sheet of cellophane and cut off excess cellophane.
More Christmas Activities <CLICK HERE>