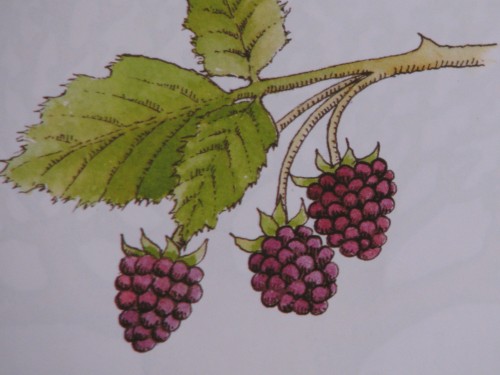 My three girls and I have been exploring blackberries: exploring blackberries with our five senses; Sense of touch – what did the blackberries feel like? Sense of smell – what did they smell like? Sense of taste – what did they taste like? Sense of sight – what did they look like? Sense of hearing – what did they sound like when we dropped them into a container like in the story? It all began with a book –
Mr McGee and the Blackberry Jam by Pamela Allen
. We are huge fans of Pamela Allen's books and Mr McGee in our house!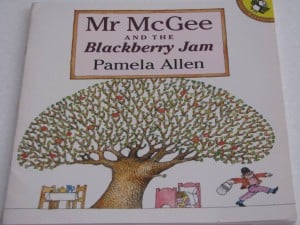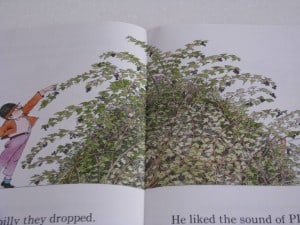 The story is about the funny adventure of Mr McGee, who gets himself into a bit of trouble picking blackberries to make blackberry jam for his toast. We don't normally buy blackberries as they can be quite expensive but with all the questions my girls were asking about blackberries, this was well worth buying to explore the answers to their questions.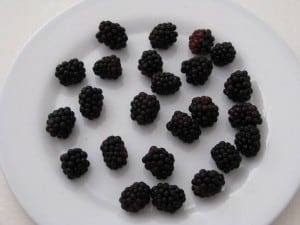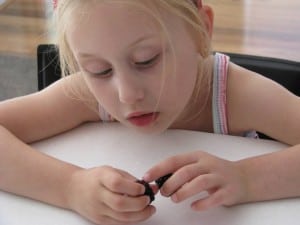 I placed some fresh blackberries onto a plate for my girls to pick up to explore their sense of sight and touch – Describe what the blackberries look like and feel like? They look like the shape of a triangle, black and purple colour, lots of very small balls pushed together tightly and they look like miniature bunches of grapes. They feel smooth, soft and bumpy.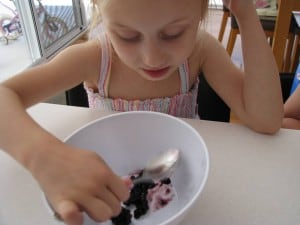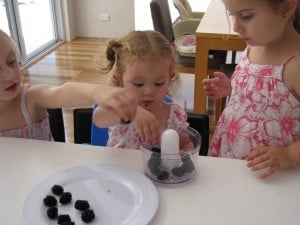 Exploring our sense of hearing – In the story there was line that said "One by one in the billy they dropped. He liked the sound of PLIP, PLOP, PLOPPED." As we placed the the blackberries into the blender we listened for plip, plop, plopped. We also listened to the sound that the blackberries made as we crushed them with a spoon to see what colour the juice was inside.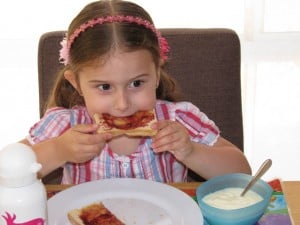 Exploring our sense of taste- Eating blackberry jam on toast, just like Mr McGee in the story. We also ate the fresh blackberries which were not as sweet as the jam but still yummy and juicy as the girls described them, a bit like strawberries. Yum!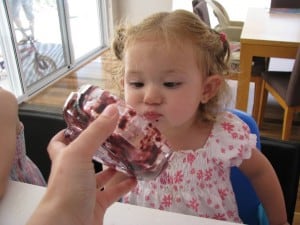 Exploring the sense of smell- My little Miss 1 smelling the blackberries after they had been crushed in the blender. "It is a yummy smell, Miss 4 said." A sweet, fruit smell, a bit like strawberries.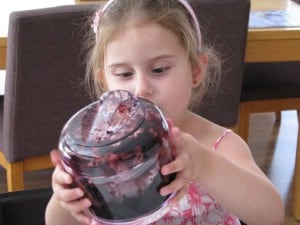 We used the blended blackberries to make Blackberry Play Dough which I will write about here shortly. The recipe for Blackberry Play Dough is available
here