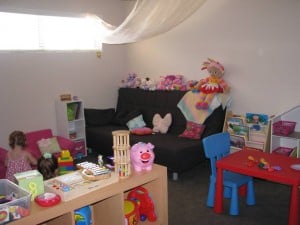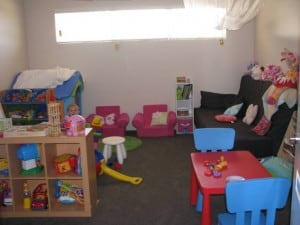 Can you spot my youngest; Miss 18 Months hiding in the photo with a cheeky grin?
Our playroom gets a lot of use and I wanted to demonstrate this a bit more as things can get very messy in our playroom and this is how it should be!! In the previous post
Our Play Room
, I talked about setting up different zones or areas for different types of play opportunities. In these different areas I set up activities but this does not mean that my kids have to ONLY do this activity. It is just suggestive and offers different ideas for play opportunities. My kids are always integrating the furniture and other toys into their play for example our red drawing table has become a dentist's chair and the magnetic letters (for the whiteboard) have been used as pretend food. Things get very messy in our play room and this is what I like!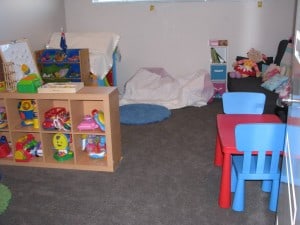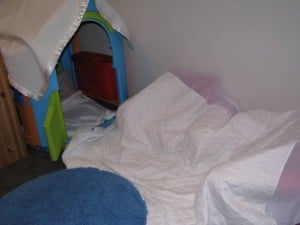 With the recent shift around of our playroom, the kids and I set up an igloo for imaginative play. We used white blankets to cover the cubby house and make snowy mountains with cushions underneath. We also used a blue mat to pretend is the ocean and my kids placed some stuffed toys to pretend to be whales and sharks. My kids spent a lot of time putting on beanies, scarves and mittens and building a pretend fire to keep warm in a snow storm. If you do not have toy cubby you could use a tent, cushions or small table in its place. To find out more on how to encourage imaginative play click here:
What is Imaginative Play and How to Encourage it?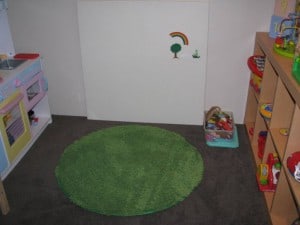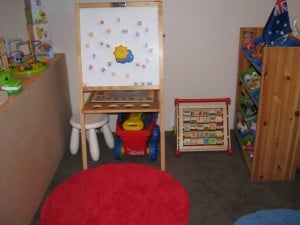 An area set up to play with felt, white board easel for magnetic toys and a box of blocks to pull out to play on the mat.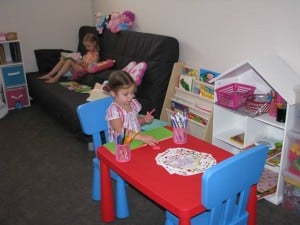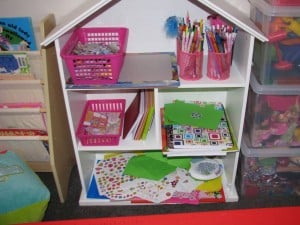 Table and chairs for drawing or other activities such as puzzles. I have stocked up the book shelf with drawing materials, stickers, colouring in books, paper and envelopes. I have also placed a basket with puzzle pieces and puzzle boards to play with in this area.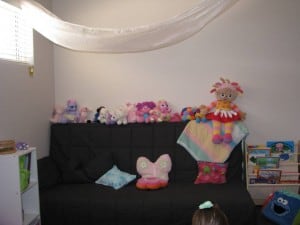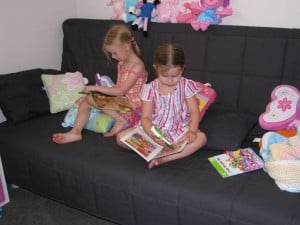 An area for reading or just chilling out with books and/or talking books easily accessible.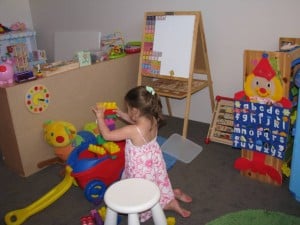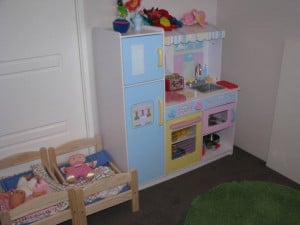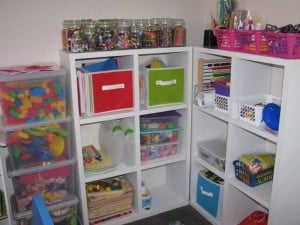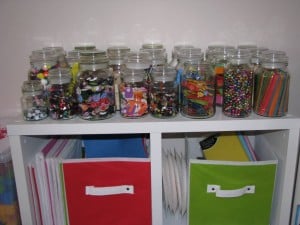 Since moving house, I am finally unpacking and sorting through all our things. We use to have a large plastic box to put all our craft supplies in and now I have organised them into jars, baskets and boxes.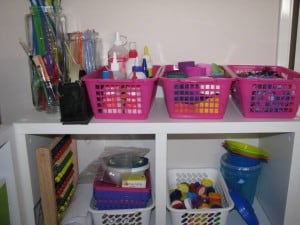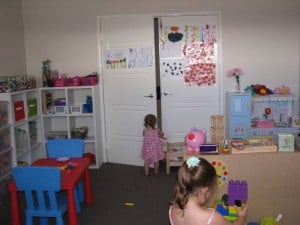 If you would like to share some photos of your kids playroom or play area here on learning4kids, please send in photos to
janice@learning4kids.net
I would love to hear and share you fabulous ideas!!