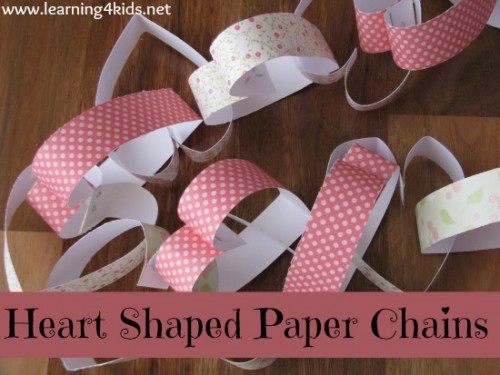 Heart Shaped Paper Chains are so much fun and super easy to make. They are a great activity to do with the kids this Valentine's Day and use to decorate their bedroom, play area or classroom with.
What you will need?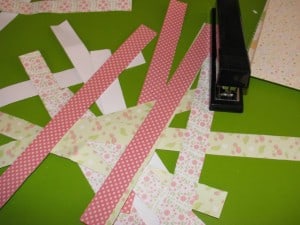 You will need decorative paper or wrapping paper cut into strips approximately 2.5cm wide and 30cms long, scissors and a stapler or sticky tape.
Let's Play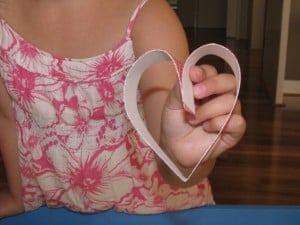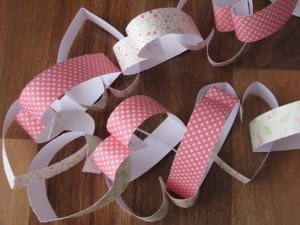 To make the heart shape you fold two ends of a strip of paper to meet and join in the centre with the decorative side of the paper facing out. You then pinch or press a fold at the bottom of the paper strip, creating the heart shape and then staple the two ends together in the middle. You repeat this while linking the loops together to create a sequence of heart shapes paper chain.
Let's Learn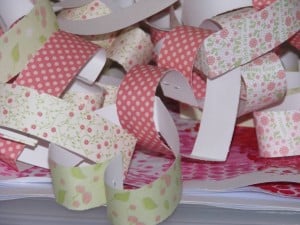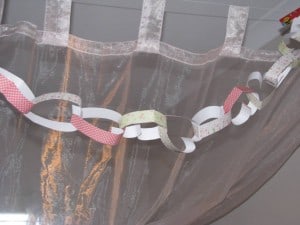 We have hung our heart shape paper chain up in the kids play room.
Learning Opportunity 
Encourages creativity and self-expression
Exercises fine motor and hand and eye coordination
Develops a sense of achievement and pride
Click here for more great Valentine's Day Activities for Kids