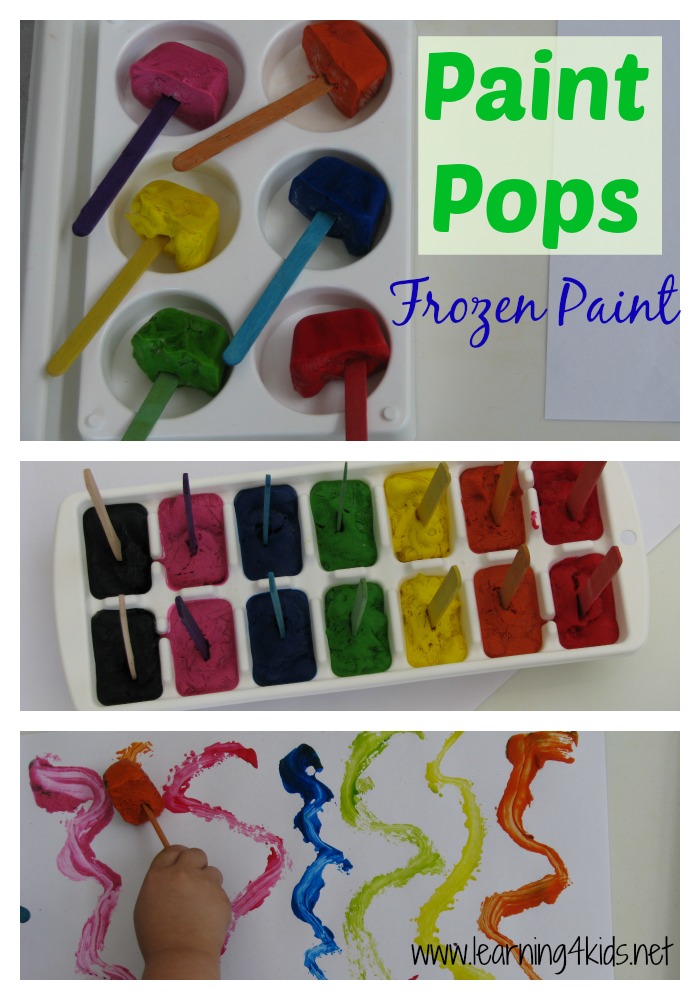 Paint Pops are a fun and exciting painting activity for kids. It is a great variation to using paint brushes. Kids will have a blast painting with melting ice paint!
What you will need?
You will need paint, ice cube tray, pop sticks, paper and a divided paint tray. We froze the paint a little then took them out the freezer to place in the pop sticks. When we were ready to use the frozen paint pops we placed them in the sun for little to slightly melt them and remove them from the tray.
Let's Play
Some of the paint pop creations. Children can paint pictures and mix colours to create new colours.
Let's Play
Making patterns and swirls with the paint pops! These will make great wrapping paper for any present!
Learning opportunities:
Self-expression with paint
Eye and hand coordination
Fine motor development
Experimenting and exploring with a new paint tool
Sense of achievement and pride