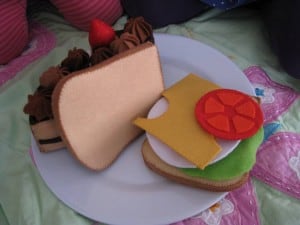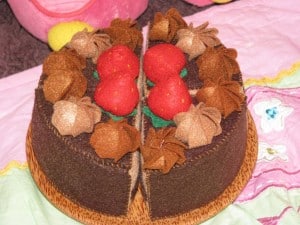 I love all things felt and felt toys would have to be one of my most favourite toys for kids. QToys have got the most gorgeous felt food for imaginative play as they are incredibly detailed and so life like that you have to look twice to see if they are real. We have the QToys Felt Sandwich and the QToys Felt Chocolate Cake and these are our most favourite felt toys for imaginative play.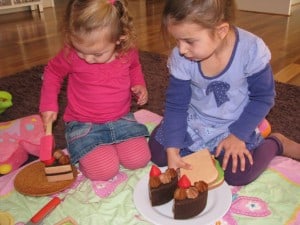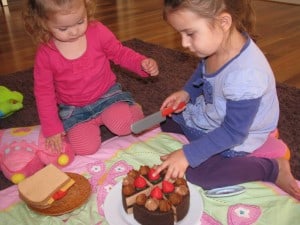 My girls have spent countless hours engrossed in pretend play with the QToys felt food. The Felt Chocolate Cake is perfect for pretend play birthdays, a cake decorator in a bakery and fabulous for learning about fractions and division when pretending to cut and serve the cake. The imagination of what you can do with this is endless! The Felt Chocolate Cake is also a bit like a puzzle that needs to be put back together.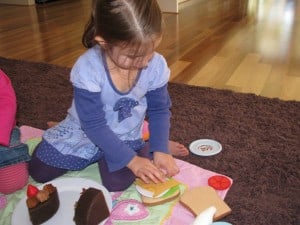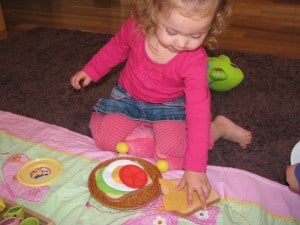 Felt food toys are so much nicer to play with than plastic food toys as they are more sensory to touch for kids and so much kinder for the environment. The detail and the quality of QToys pretend felt food cannot be faulted! They are so well made and are great for kids, even those who can get a little rough when they play! Miss 4 and Miss 20 months enjoying a pretend play picnic and making a sandwich, the QToys Felt Sandwich comes with tomatoe, Swiss cheese, lettuce, egg and two pieces of bread.
Some other felt food over at QToys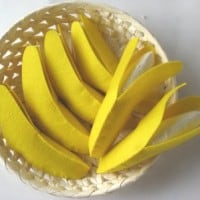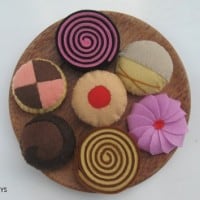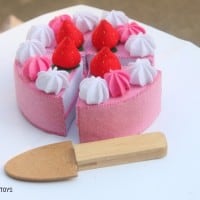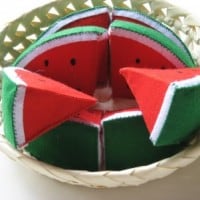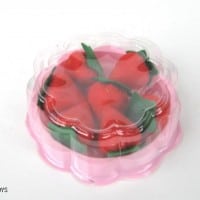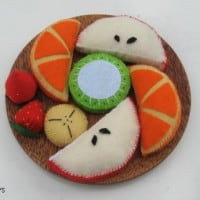 QToys pretend felt food encourages and allows the freedom for imaginative play. It is not a toy that is fixed into only doing one thing; it is open for exploring the imagination. I am planning on adding more QToys pretend felt food to our collection, I can just imagine my kids having so much fun peeling those felt bananas! To find stockists of these products click here:
Stockists