WHAT'S IN MY NAPPY BAG?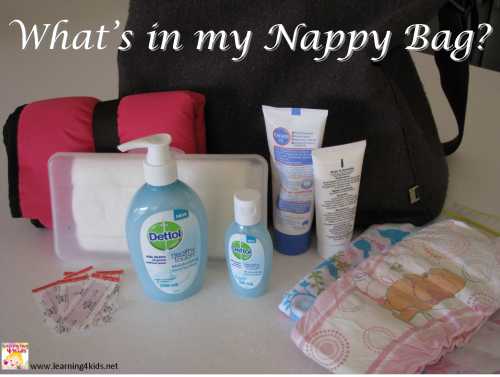 With three children and one still in nappies I have found that the items in my nappy bag have changed over the years or even on a weekly basis with the ever changing needs of my kids. Some weeks you will find books and zip lock bags filled with cardboard puzzles to entertain the kids while waiting for an appointment. On other weeks there may be a change of clothes and a cloth nappy for toilet training kids. Although I always like to pack the sun cream, band aids, tissues, Dettol Hand Sanitiser, nappy cream, wipes, change mat, spare nappies, a baby wrap (comes in handy not only as a blanket) and zip lock bags for rubbish or the little things the kids put in my bag. Along with the changes some things stay the same and some have improved, such as when new products and more choices become available. The New Cucumber and Melon Dettol Hand Sanitiser is such a useful and convenient product and is a definite must have item for any nappy bag.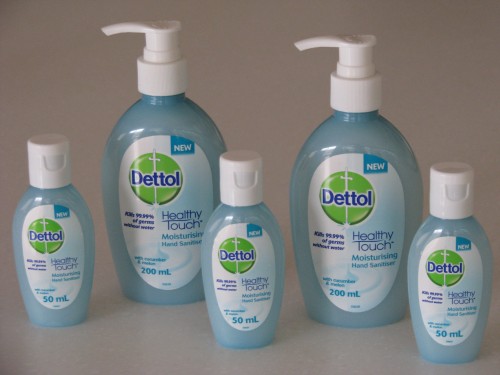 Mums are always on the go and babies and toddlers will go when they need to go, so it is convenient to have Dettol Hand Sanitiser handy in the nappy bag as you don't require any water or soap to clean your hands. It is such a useful product for Mums to have as it works instantly, providing on the go protection with no need for soap or water and is available in a 200mL pump pack which is perfect for the change table or kitchen bench, or in a convenient 50mL bottle that is great for your handbag or nappy bag. Dettol Hand Sanitiser kills 99.99% of germs and the new Cucumber and Melon sanitisers have the added moisturising components that doesn't dry out your skin from regular use like some other instant hand sanitisers.
COMPETITION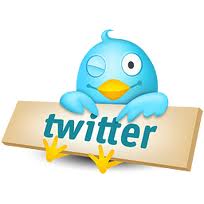 "What's in my nappy bag?" Photo competition over at Twitter, #dettolnappybag. For your chance to win one of three $200 vouchers from babyshopdirect or 40 samples of the new Cucumber and Melon Dettol Hand Sanitisers, you will need to head over to Twitter #dettolnappybag and post a photo of the contents of your nappy bag. Terms and Conditions for this Competition: click here Good luck and I look forward to seeing your photos of "What's in your nappy bag?"
This post is sponsored by Nuffnang, for full details, click here – this competition has now closed.