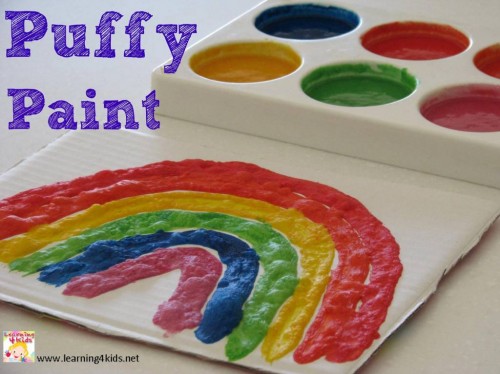 How to make Puffy Paint? There is something magical about Puffy Paint and it is a must try for any child or toddler to paint and play with. It is super easy to make with all the ingredients you need right in your pantry and after your child has finished painting, place it in the microwave for the magic to happen…….It is SO much FUN!!
What you will need?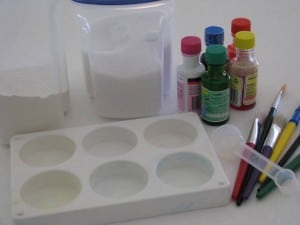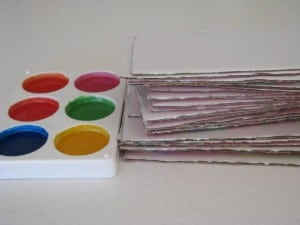 You will need self-raising flour, salt, food colourings, paint brushes, paint tray, measuring spoons, water and cut up pieces of cardboard. There are a number of recipes out there for puffy paint but I had a bit of an idea of what was included and had a play around with the main ingredients until I found the right consistency and quantity for our paint pots. Here is the recipe that I found to work well.
Recipe for Puffy Paint
1 Tablespoon Self Raising Flour
1 Table Spoon Salt
3 Teaspoons Water Food Colouring
Continually mix the ingredients with a paint brush until all ingredients have combined well into a paste.
Repeat the recipe for each colour.
Let's Play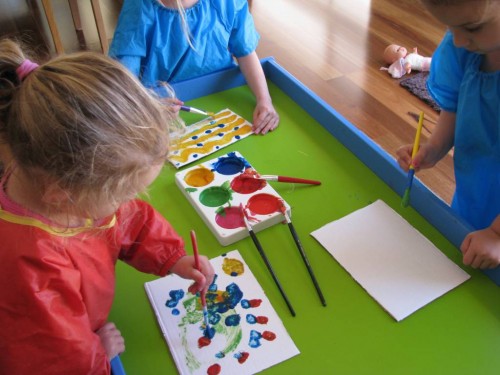 We used thick cardboard that I cut up from an empty nappy box and also cut the cardboard into smaller sizes to fit into the microwave. My girls' just painted one picture after the other until all the puffy paint and cardboard was gone! I would recommend that the paint be painted on thick so when they are cooked they are extra puffy!
Let's Play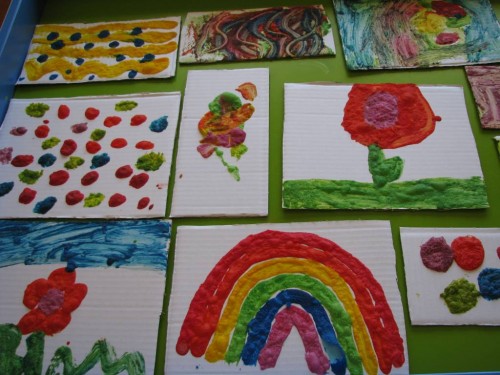 When the paintings were all finished we placed a microwavable bowl in the centre of the microwave and put 1 painting at a time on top of the bowl. Different microwaves will require different times; this is something you will have to trial to see how long you need to cook the puffy paint to make it puff. Our microwave roughly took 25 seconds to puff the paint but I did stop at intervals to check that I was not overcooking the puffy paint. The puffy paintings should come out warm not hot, so keep an eye on the time to avoid over cooking.
The learning benefits of this activity:
Encourages creativity and self-expression with paint
Eye and hand coordination
Fine motor development
Experimenting and exploring with a new paint tool
Sense of achievement and pride
Colour recognition
Available in our online shop:
Printable Dot-to-Dot Alphabet Letters