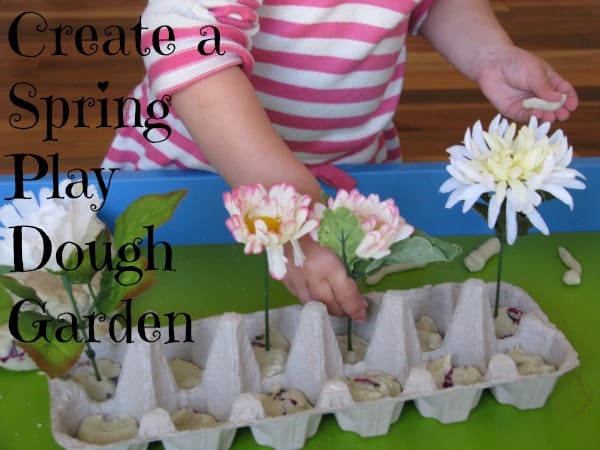 Here is a great spring theme activity for the kids, creating a Spring Play Dough Garden. The play dough has been scented with a herbal shampoo to smell like flowers and is textured with small coloured flower petals.
It is a great activity for kids to explore their creativity and imagination as they create their very own spring garden.
What You Will Need?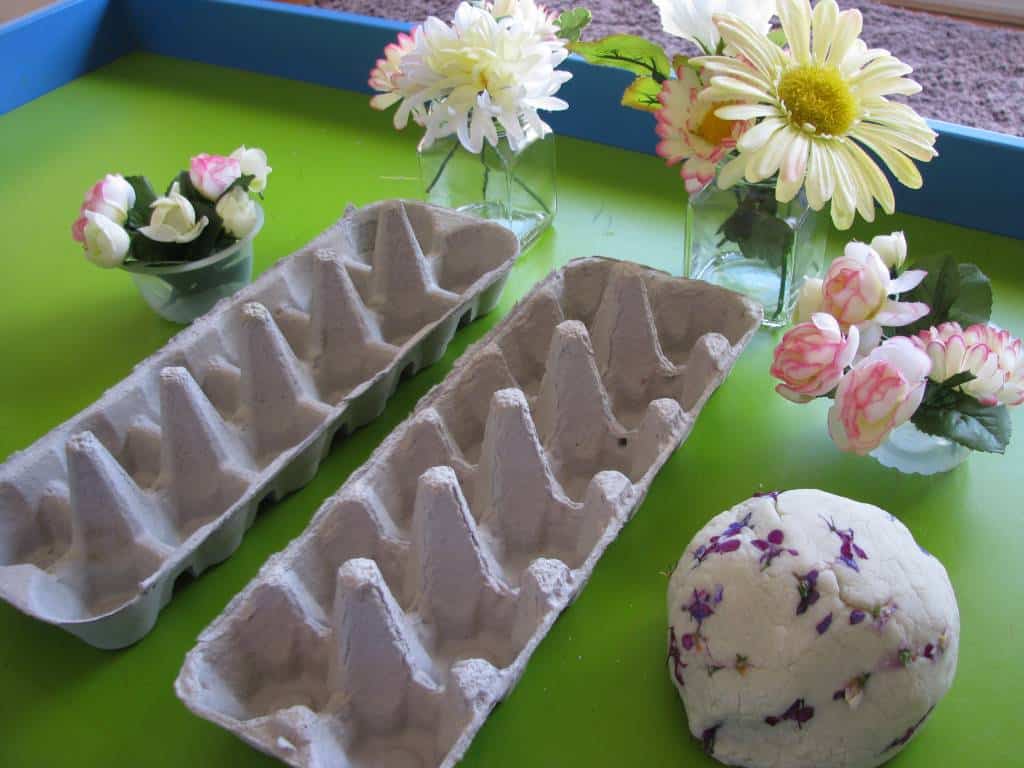 We set up an invitation to play on our activity table with egg cartons, artificial flowers and a ball of Scented Spring Play Dough. To make this play dough you will find the recipe and instructions here.
Let's Play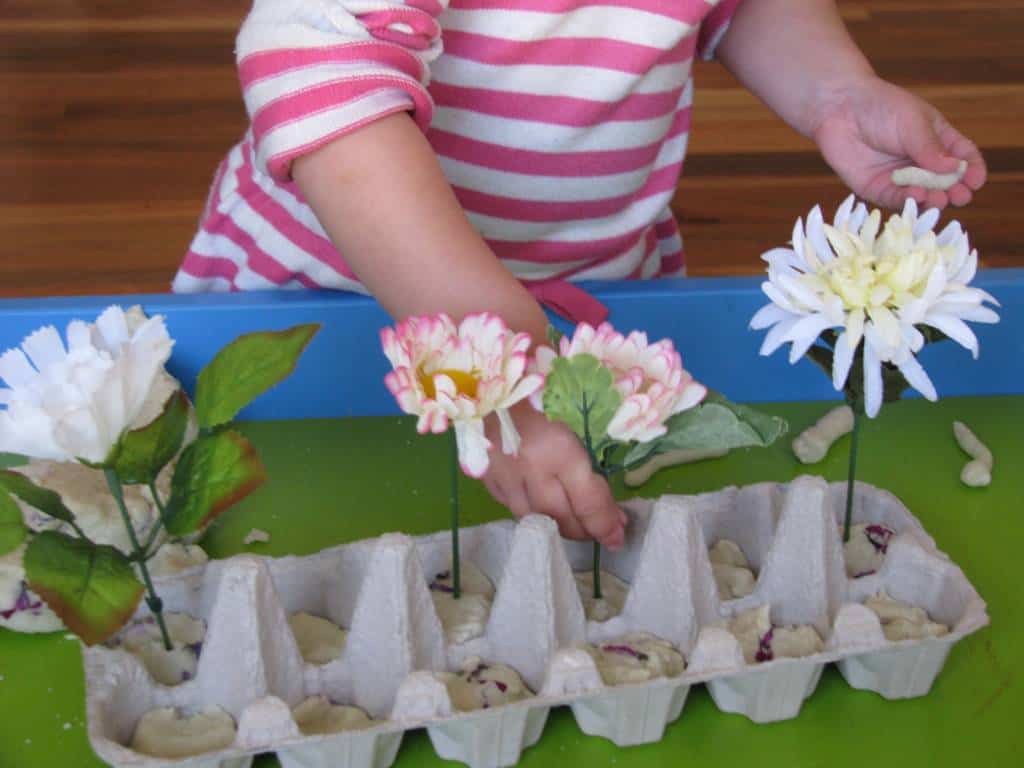 The activity has been set up in an unstructured way to allow Miss 2 to create freely and how ever she likes with the materials provided. There are a number of ways Miss 2 played with the play dough, here she is creating a garden using the egg cartons. The egg cartons remind me of seedling pots.
Let's Create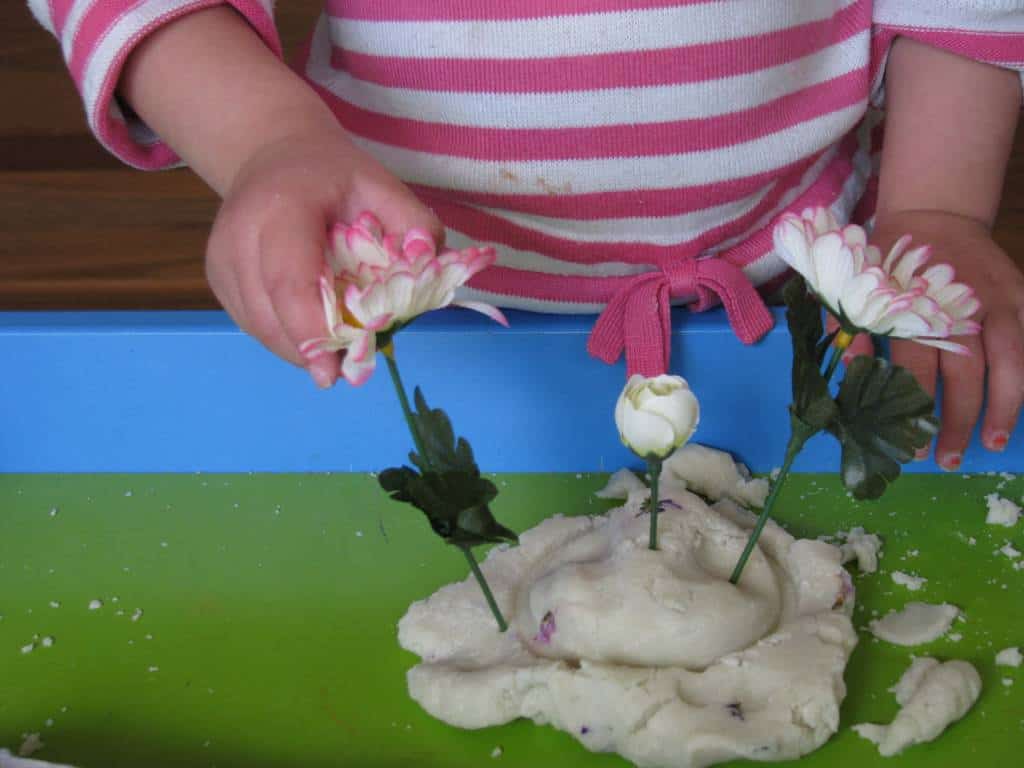 Thinking outside the box and creating a spring garden using a large ball of play dough that has been molded and squished into shape.
Let's Learn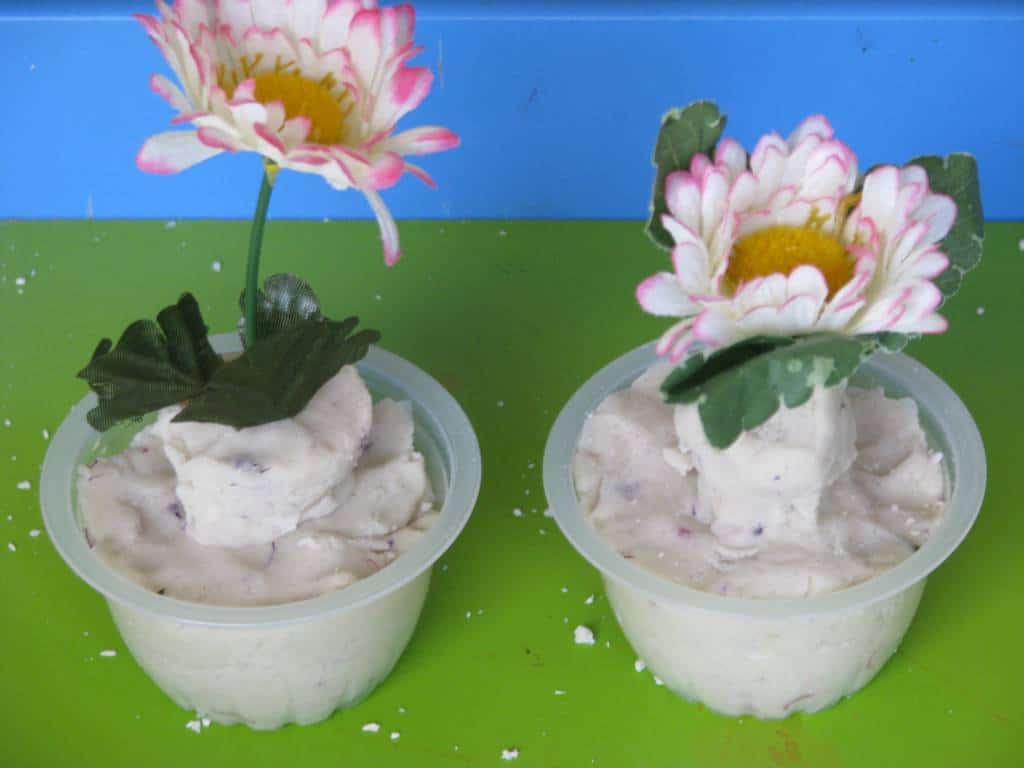 The play dough and materials had been left out for a few days and my kids continually returned to the play table to create and explore. I love how each time they created different things. Utilising the plastic bowls that was used to store the flowers in, Miss 4 turned them into a flower pot plant.
Benefits of Role Play & Play Dough
Spatial awareness – experimenting with shape and space
Creative Thinking and concentration skills
Oral language development – practising and experimenting with new words
Building up their fine motor skills and coordination
Encourages imagination and creativity
Self-expression
Eye and hand coordination
Problem solving
Social interactions

My most favourite part of this activity was watching Miss 2 just squeeze, squish and feel the wonderful texture of the spring play dough. The shampoo we added to the ingredients made the play dough feel really soft and smooth to touch. The flecks of the flower petals made the play dough so much more interesting as Miss 2 explored each piece as she found them. This is such a lovely play dough and it smells absolutely gorgeous, adding to the sensory experience! You must try this!!
You will find our Scented Spring Play Dough Recipe here