When Learning4kids was still in the early stages of starting up, I created a FREE Christmas Activities eBook to share with readers as a way to say thanks and to also celebrate the launch of my little blog. Today I would like to share this same ebook with you as a token to share my thanks for your support and encouragement of learning4kids. Some of you have been with us right from the start, others a little shorter and some who have just discovered us but all the same it really warms my heart to see that you are here cheering me on and enjoying learning4kids– thank you!! I am just so thrilled you have found us and joining in with our many play times here on learning4kids.
Our Christmas eBook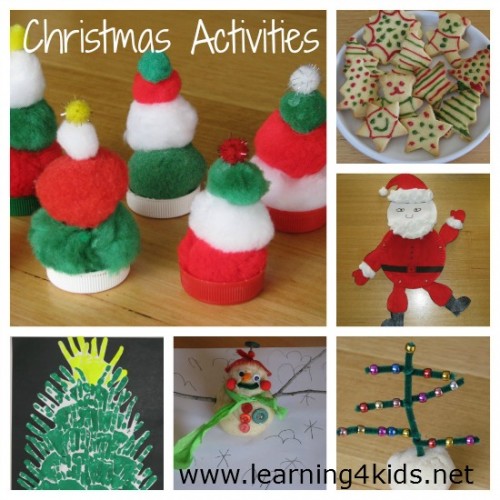 Inside the Christmas Activities ebook you will find 35 pages of Christmas craft ideas, recipes and printable pages for the kids. I have not updated the ebook to include newer activities and play ideas that I have been posting recently. If you are looking more ideas, click here – LIST OF CHRISTMAS ACTIVITIES
Come join the many playtimes here on Learning4kids!
You can follow and receive updates from Learning4kids:
Here it is…….the Free Fun Christmas Activities 4 Kids ebook
CLICK ON THE BOOK TO DOWNLOAD AND SAVE – THANK YOU!!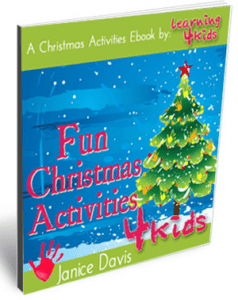 Enjoy!!
🙂