Let me introduce you to
You & Baby
, a wonderful online shop dedicated to selling parent approved baby and parent products. Kristy is the owner and operator of this gorgeous online shop and is most importantly a stay at home Mum to her beautiful 2 year old daughter who just happens to share the same birthday as my little Miss 2. Kristy started You & Baby as a way of collating all the very best of baby and parent products into one user friendly online shop. There is an overwhelming amount of products out there for parents and babies and Kristy has spent countless hours searching around to the find what is best, most useful and most helpful for parents. Her aim of You & Baby is to unravel the mysteries of what to get and how to get it for the right price. All the hard work is done for you when shopping for baby!
CHRISTMAS GIFT IDEAS
With Christmas oh so close, we thought we would share with you some great Christmas Gift Ideas. You & Me Baby have an extensive range of
gift ideas for Christmas,
they have thought of everything from gifts for Mum, baby's first Christmas, toddler gifts, stocking fillers and also gifts ideas for Mums to be. Here I have shared a few ideas but you must, MUST go and visit their website is has loads more great gift ideas.
FOR MUM: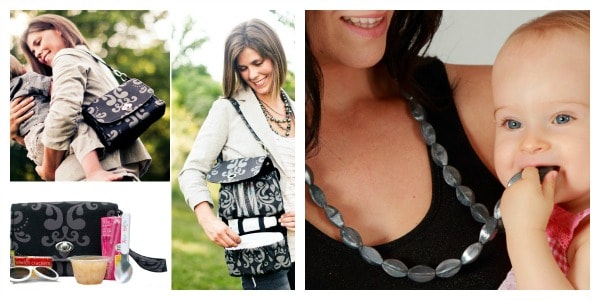 Nappy Clutch:

This is a great alternative to the bulky nappy bags us Mum's lug around with us. Place all your items into one small and stylish, nappy clutch. The patented LillyBit Uptown Diaper Clutch is designed with luxurious details and convenient features that allow modern parents to change baby in a snap!

Tulip Necklace

: Now I wish I had one of these necklaces when my kids were teething! I use to avoid wearing jewellery as they loved to chew and put it in their mouths. I was always worried that they may break the chain and accidentally swallow small pieces. The Tulip Necklace is designed as fashion accessory teether for mum and baby! MummaBubba's Jewellery offers the ideal combination of form and function, so mum can sit back and relax in the latest fashion accessories with the peace of mind that they are providing safe, much needed relief to tender little gums.
Visit You & Baby for more gift ideas for Mum, click here:
Christmas Gift Ideas for Mum
BABY'S FIRST CHRISTMAS: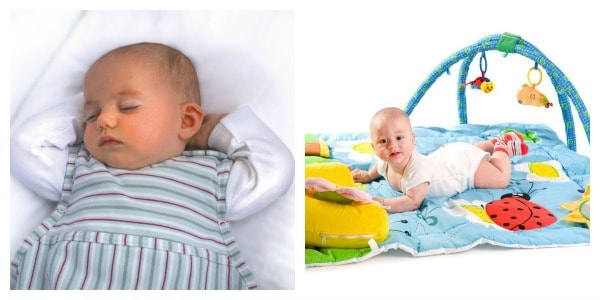 Cotton Go Go Bag:

A beautiful quality sleeping bag for baby that is perfect for the warmer months. The Go Go Bag™ is a sleeping bag designed specifically for babies and toddlers and uses only 100% organic cotton. It can be taken anywhere, allowing your child to be easily transferred from a car seat or buggy into their cot or bed. It is safe for your child and amazingly practical. A popular alternative to sheets & blankets.

Giant Garden Play Mat

: This Giant Garden Play Mat is a great gift for baby because it grows with them through a range of developmental stages. From laying under the play arch looking at the toys daggling above it while very small, to having the space to roll around and a cushion for tummy time. This is the ultimate play mat because of its large size and variety of activities. Lots of great sensory activities for baby to play with on a lovely cushioned surface.
Visit You & Baby for more gift ideas for Baby's 1st Christmas, click here: Baby's 1st Christmas
TODDLER GIFTS: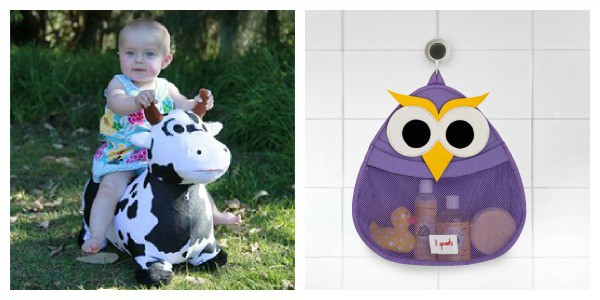 Zooba

: Zooba are THE most gorgeous inflatable, bouncy animals that both children and adults LOVE! Kids love them because they can bounce, race, wrestle and ride them all over the place. Mums love them because their covers are removable and washable and they don't have batteries to replace every five minutes. Fabulous toy for gross motor development and again grows with the different developmental stages.
Bath Storage: Something to motivate kids to pack away their bath toys is this cute owl bath storage solution. The 3 Sprouts Animal Bath Storage is the perfect spot for your little one's bath stuff. I love the fact that is it made of the same mildew resistant material used for wetsuits and keeps toys dry and your bath room tidy. Kids will love helping Mum and Dad pack away the toys in this gorgeous owl storage.
Visit You & Baby for more gift ideas for toddlers, click here: Christmas Gifts for Toddlers
STOCKING FILLERS: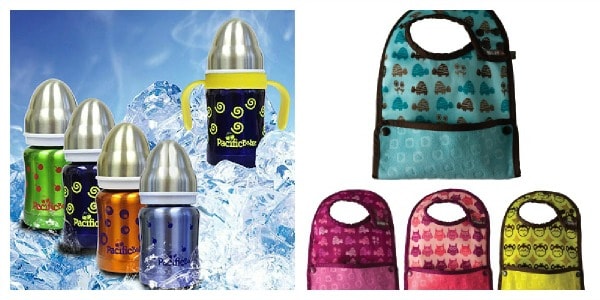 Pacific Baby Thermal Baby Bottles

: Liquids stay warm or cold up to 6 hours for busy parents on the go Features Insulated thermal baby bottle with wide neck Vacuum seal keeps liquids at temperature (warm/cold) for up to 6 hours.

Feeding Bibs:

We love these bibs, they are our new favourite at meal time, or for wearing in the car if Baby is having fruit in the car.
Visit You & Baby for more stocking filler ideas for Christmas, click here: Stocking Fillers
MUMS TO BE: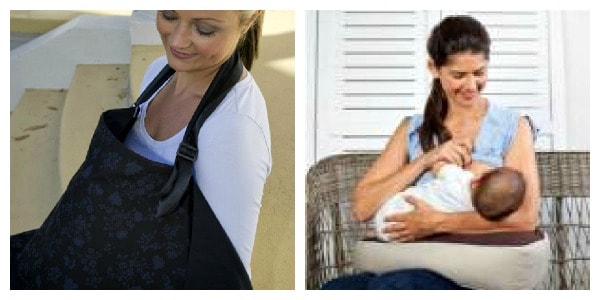 Breastfeeding Cover:

Design features Special neckline so mother and baby can see one another whilst feeding 100% cotton allows air to flow freely to baby and is lightweight for mum Slips easily over any outfit.

Milkbar Nursing Pillow

: Australia's best-selling breastfeeding pillow. Is a perfectly shaped nursing pillow to lift your baby to the correct breastfeeding?
Visit You & Baby for more gift ideas for Mums to be, click here: Christmas Gift Ideas for Mums to be
You & Baby have some great promotions running at the moment and one exclusivally for learning4kids readers!

$1000 Shopping Spree Giveaway – Can you imagine the fun you will have with this!!
20% For Learning4kids readers – You and Baby are giving Learning 4 Kids readers 20% off until 10th December 2012 as part of their "Delivered in time for Christmas Sale". Use discount code "Learn4kids" at checkout to redeem this great discount. You and Baby can gift wrap and send your gift straight to your loved ones, save on postage!
Head over to
You & Baby Online Store
now to take avantage of these amazing discounts and competition!