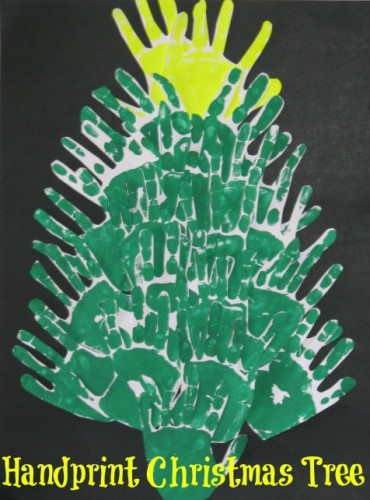 This Handprint Christmas Tree Craft is a great activity for kids and toddlers and it is so simple to do!
Creating a Christmas Tree using your kid's painted handprints makes an adorable decoration for Christmas.
What You will need?
Green & yellow Paint
Paint brush
A3 coloured card
Glue stick
Large sheet white paper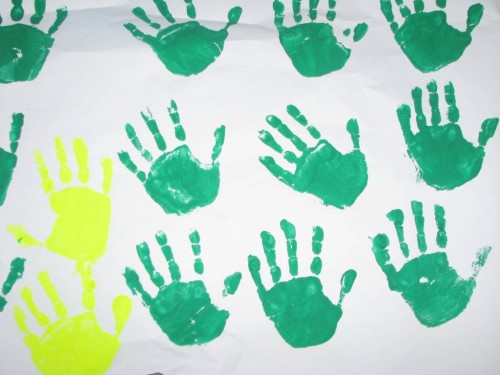 How to make:
1. With the paint brush, apply green paint to an open hand.
2. Gently press hand onto the white paper. Repeat this until there are a sufficient number of green hand prints.
3. Wash and dry hands.
4. Apply yellow paint to the hands using a paint brush and press gently onto the paper.
5. When hand prints are dry, cut them out and position them into the shape of a tree.
6. When happy with the arrangement, glue onto the coloured card.
Tips & Ideas:
Glue on some buttons or pompoms for decorations.
You can also decorate your Christmas tree with painted finger dots by placing your fingers into coloured paint and dots them onto the handprint Christmas tree
There are 18 green painted hand prints and 2 yellow displayed in the photo.
Using the paint brush to apply the paint to the hands gives a more even coat when pressed onto the paper. There is no excess paint and less mess!
For Christmas Activities <CLICK HERE>
Available in our Learning 4 Kids Shop 
The Ultimate Christmas Printable Activity Pack – 100 pages and over 20 activity ideas