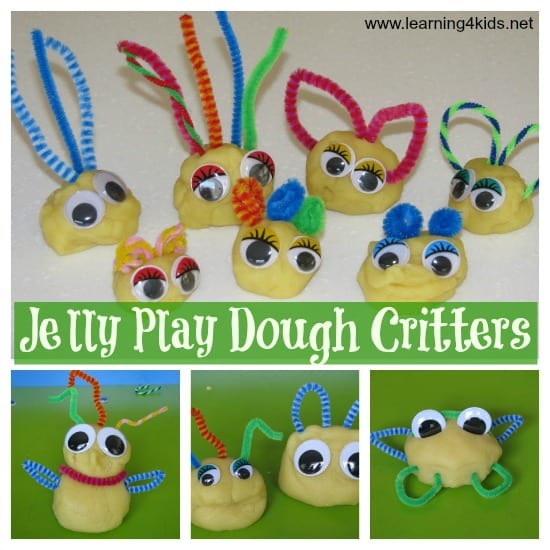 Recently I shared a recipe for Jelly Play Dough; this is what we did with it! 
We created some funny Jelly Play Dough Critters, frogs, owls, funny faces, monsters and a little kitten.  The ideas and the imagination are endless.
Jelly play dough is such a pliable and soft feeling play dough, scented like a tropical fruit drink, it added to the sensory experience of making our play dough critters.
What you will need?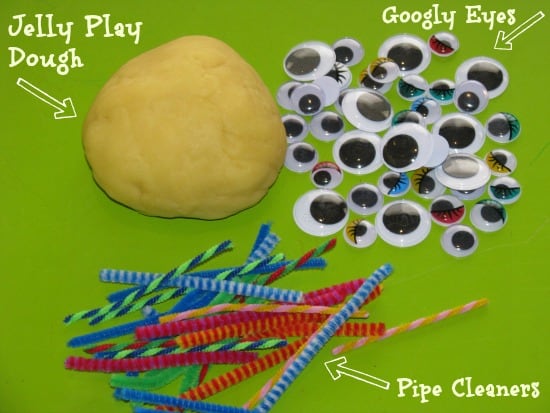 Set up our activity table with an invitation to play with jelly play dough, googly eyes and coloured pipe cleaners.
As children play with the tools provided, their ideas and creativity will develop and you can add other items as they play.
Click here for Jelly Play Dough Recipe
Let's PLay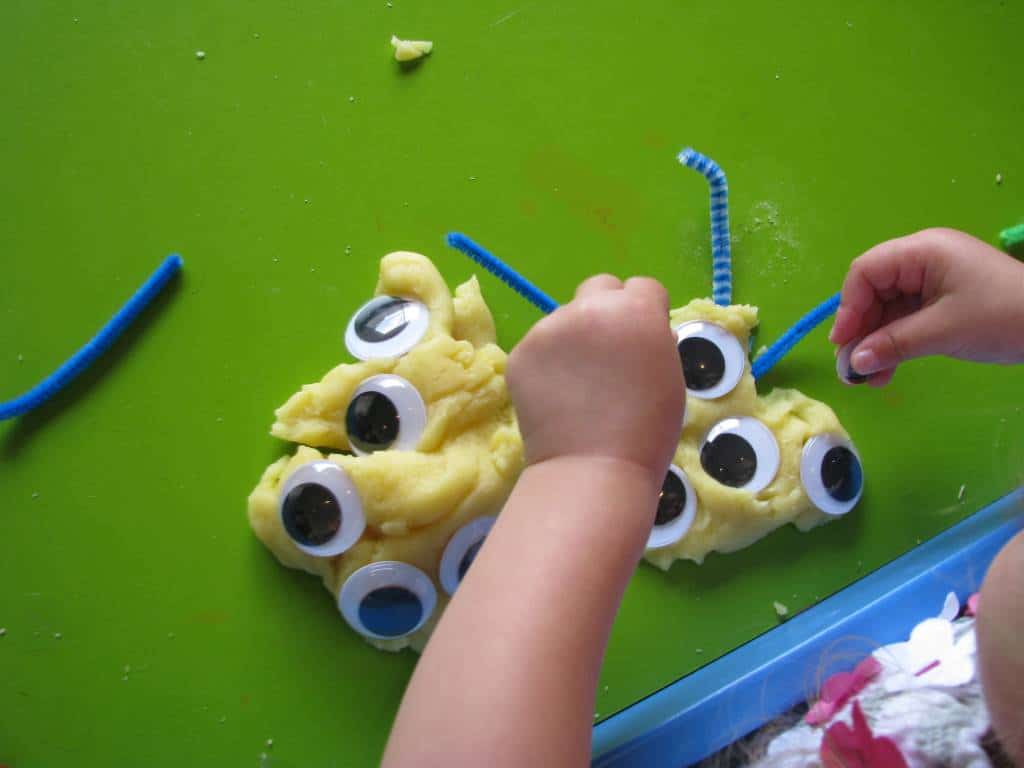 The greatest thing about setting up an unstructured invitation to play is that it is open to create freely with no restrictions, or right or wrong way of doing things.  It caters for all age groups and abilities too.  Miss 2's initial reaction to this activity was to stick and pock the eyes and pipe cleaners into the jelly play dough.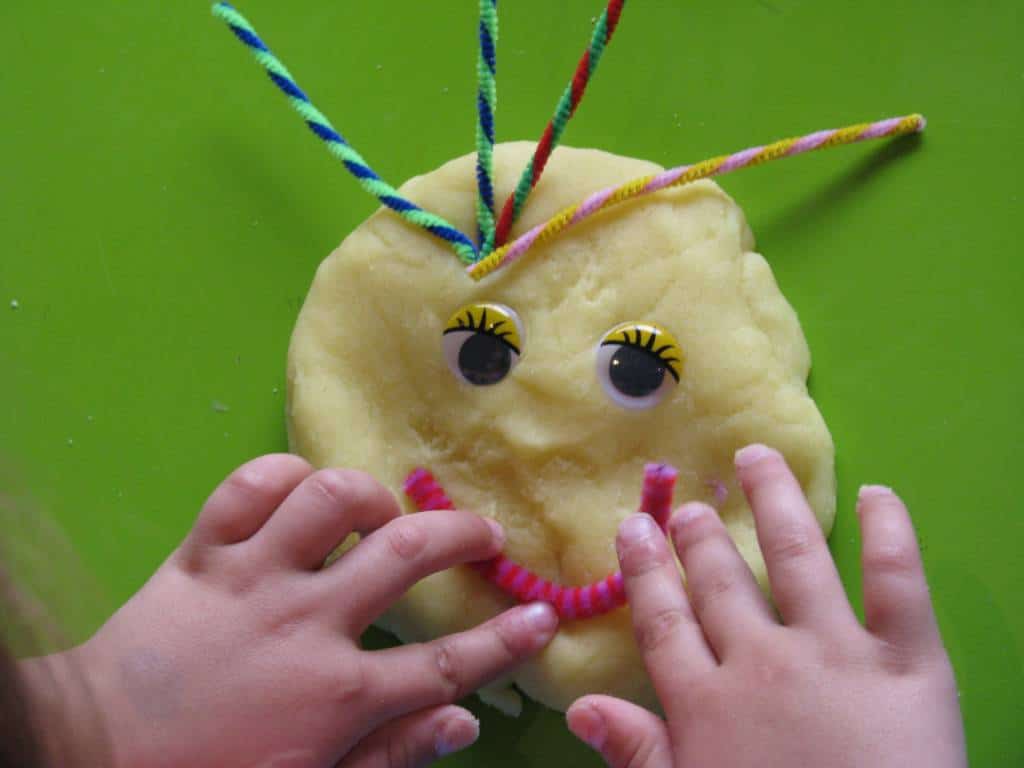 Peer learning, Miss 5 started creating faces and Miss 2 followed behind and copied, creating some hair for her jelly play dough faces.
Let's Learn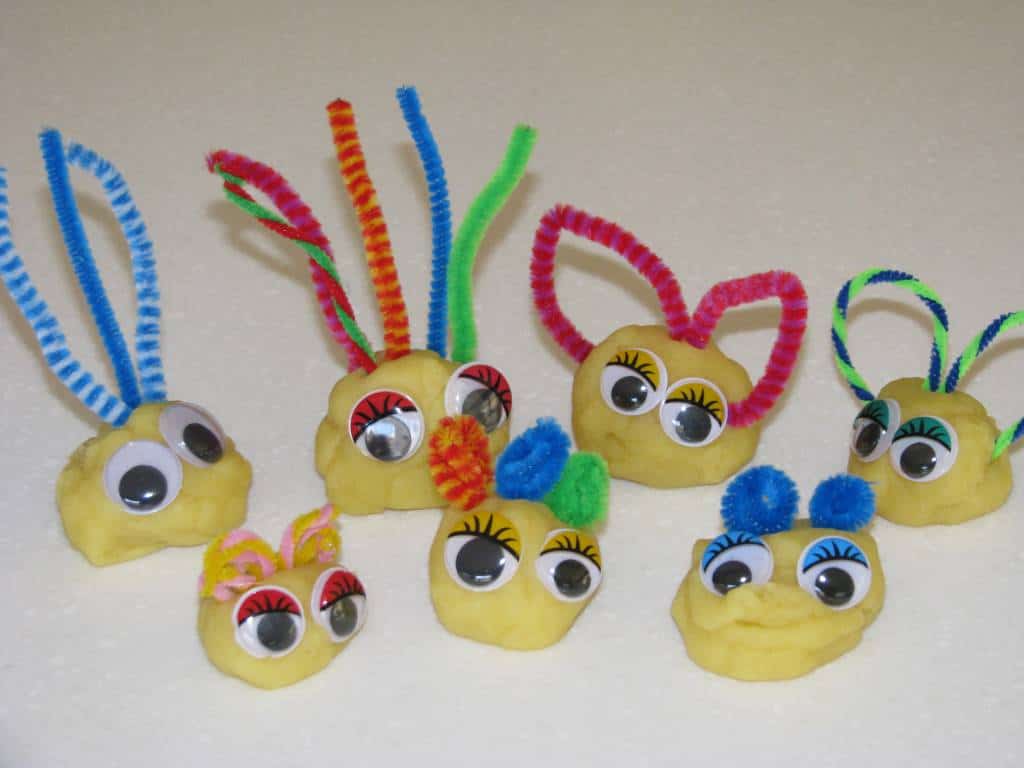 Miss 5 creating a Jelly Play dough Animal by rolling the play dough into a long body shape and sticking legs into the sides.
Learning Benefits of Playing with Play Dough
Self-expression
Imagination and creativity
Building and strengthening fine motor skills
Eye and hand coordination
Problem solving – using play dough to join parts together
Social interactions
Spatial awareness and shape – 2D and 3D shapes