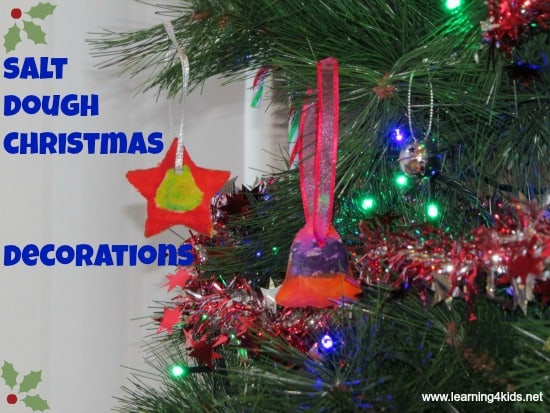 We've been making Salt Dough Christmas Decorations (ornaments) for our Christmas tree. They are so much fun and super easy to make! The most wonderful thing about making salt dough decorations is that it is great for all ages to participate in and the final product is something that you can keep and treasure for many years to come.
What you will need?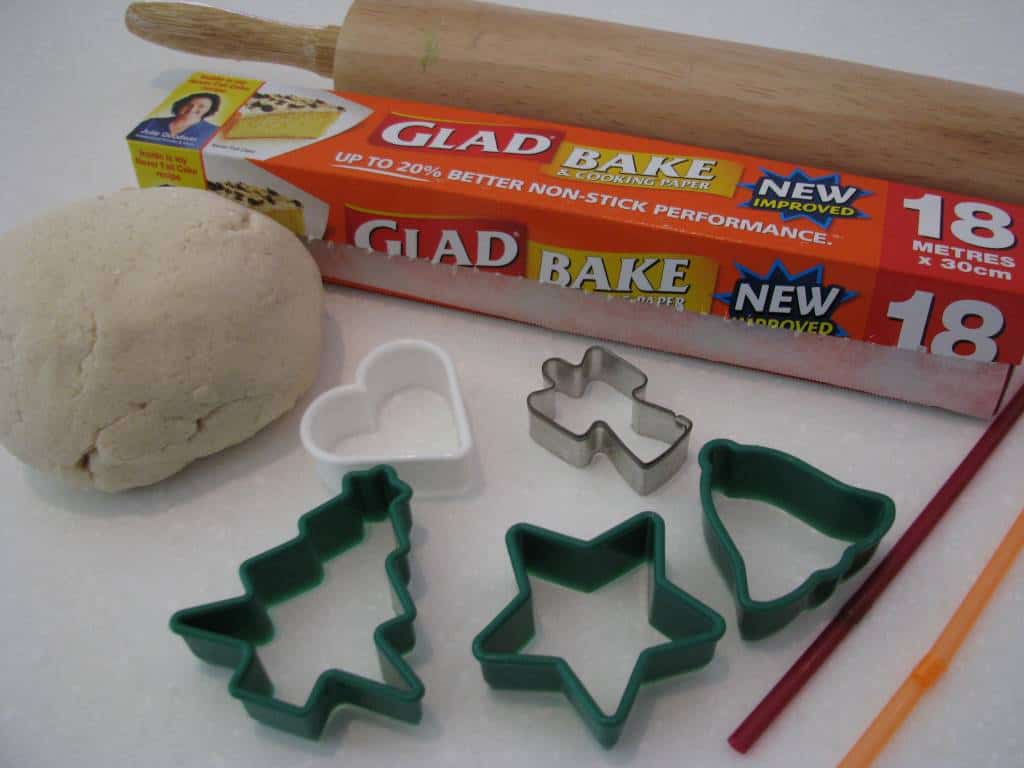 You will need salt dough, baking paper, rolling pin, Christmas theme cookie cutters and straws.
Click here to find out how to make salt dough: Easy Salt Dough Recipe
Step by Step Instructions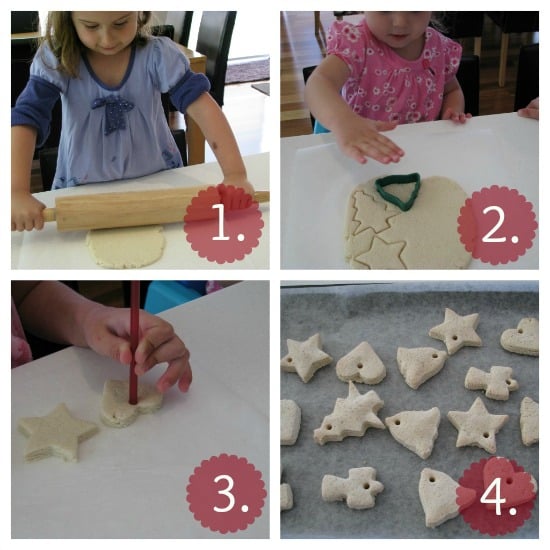 After preparing and making the Salt Dough, place a ball of the dough onto a sheet of cooking paper and roll our flat with a rolling pin. The cooking paper helps make it easier to transfer onto an oven later.
Press christmas shape cookie cutters into the flattened salt dough
Using the straw place a small hole into the salt dough. This hole will later be used to thread a piece of string or ribbon through it for hanging.
Place in the oven and bake until completely harden. Some browning will occur and this is fine because we plan to paint our Salt Dough Christmas Decorations.
Painting Our Salt Dough Decorations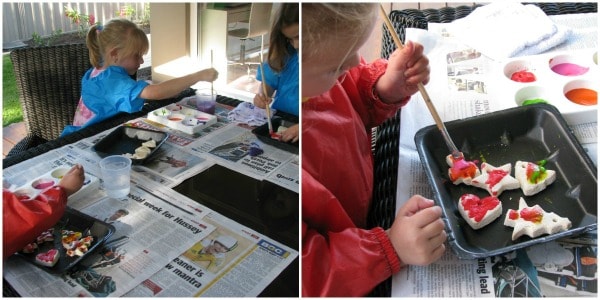 The wonderful thing about making Salt Dough Decorations is that it can spread it out and make them over a period of a few days. We decided to paint our hardened and cooked salt dough decorations outside because it was a beautiful evening. Sprinkling on some glitter onto the wet paint adds a nice touch to the decorations. When the paint was dry, using a black permanent marker pen, I carefully wrote each child's name and the year they made them on the back of the decoration. I am sure that years to come they will enjoy looking back on the things they had made.
Hanging our Salt Dough Decorations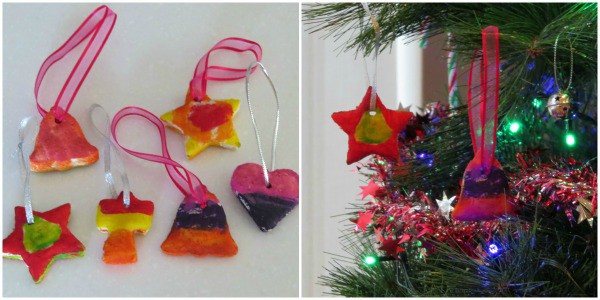 We thread a piece of ribbon through the hole that was made using the straw earlier and tied a knot to create a loop for hanging. My kids hung them onto our christmas tree and they look absolutely wonderful, adding a personal touch to our christmas tree.
More Christmas Activities <CLICK HERE>
Christmas Printables Available
The Ultimate Christmas Printable Activity Pack – 100 pages and over 20 activity ideas