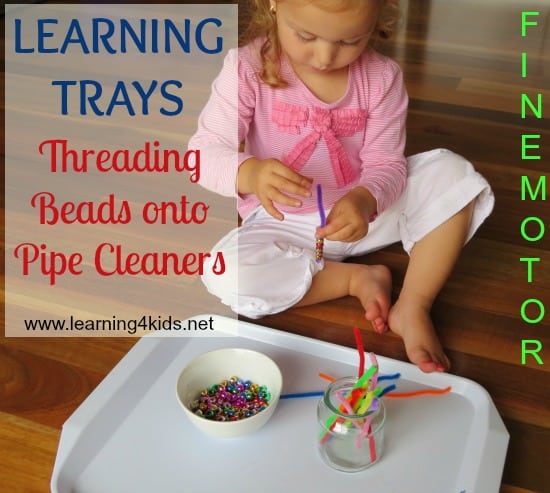 What the Activity Involves?
Threading beads onto pipe cleaners is a fabulous fine motor learning tray activity for toddlers and kids. It is so simple to set up, colourful, engaging and is sure to grab the attention of any child!
The Threading Beads Learning Tray involves the child threading beads onto the pipe cleaners. It is a repetitive activity that requires concentration and fine motor control and coordination.
What you will need?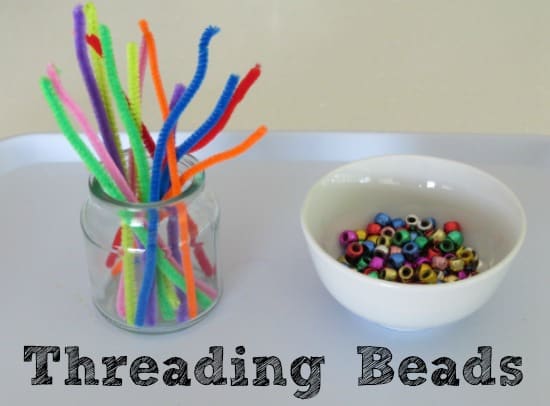 You will need a tray, pipe cleaners and threading beads that will fit over the pipe cleaners. I cut our pipe cleaners in half to create more and presented them on the tray glass jar with beads in a bowl for easy access and organisation.
Tip: To stop the beads threading off the pipe cleaner, we slightly bent one end of the pipe cleaner so it was thicker and prevented the bead coming off.
Let's Learn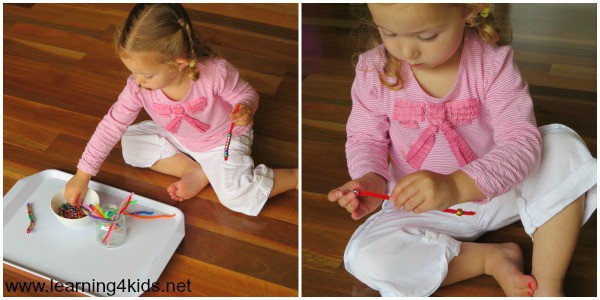 Learning opportunities:
Fine motor control
Hand and eye coordination
Concentration and problem solving
Determination and perseverance to accomplish a task
Colours and patterns
Click on the links below to find out more….