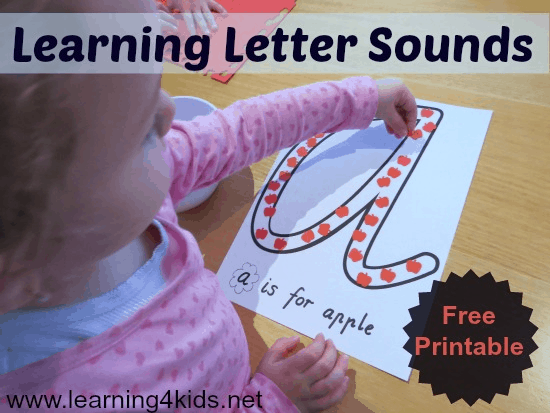 Learning the letter sound first and then the letter name is important for reading and writing development. Here is a simple, fun and engaging hands-on activity to promote the learning of the letter Aa.
You will need the Printable Lower Case Letter Aa (below), PVA craft glue, small paint brush, red paper and an apple shaped hole punch.
This activity can be completed with or without the glue. Miss 3 started the activity by just placing the apple shapes onto the letter 'a' with no glue. This meant she could play and sing over and over again. When using glue, use the paint brush to apply a thin layer of glue on the shape of the letter 'a' and then arrange the apples into place.
I plan to use this activity with my Kindergarten class in one of our learning stations. I have laminated the printable several times and will have a small bowl of the apple cut outs for students to access.
Click here to download and print: Printable Lower Case Letter Aa
Let's Play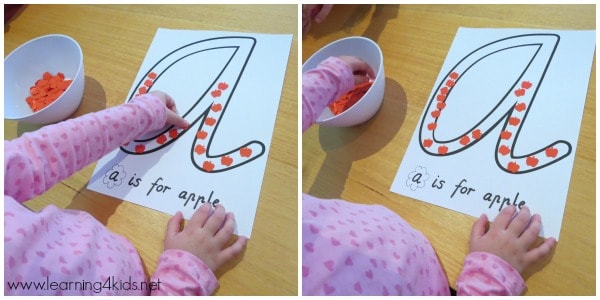 Learning Benefits
Letter recognition
Oral language development – hearing the sound and saying it out loud.
Development of fine motor skills
Eye & hand coordination – watching and doing and coordinating these actions.
Sensory- Development of the sense of touch. Feeling and manipulating objects.
Learning alphabet letter name and letter sounds.
Spatial awareness
You will find more ALPHABET ACTIVITIES –> HERE