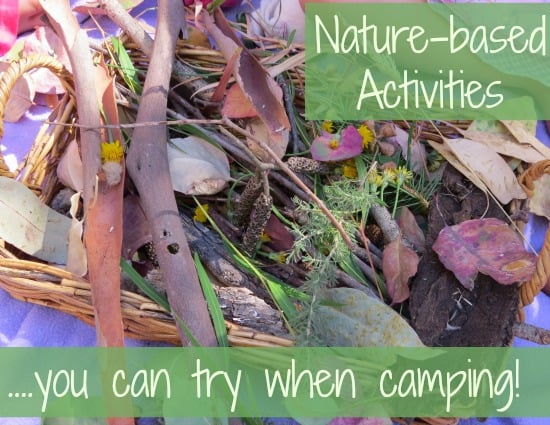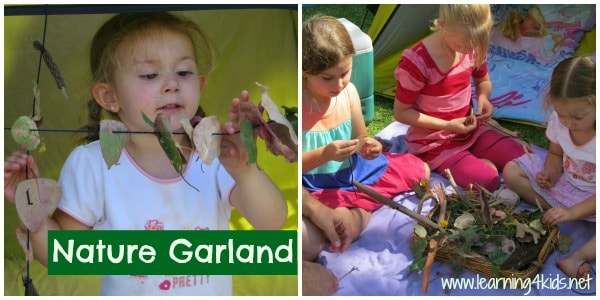 Recently we took part in a Backyard Family Grampout <read about it here>. It is a fabulous new craze that many Australian families are getting involved in. If you missed the previous post, Gramping is camping in the great outdoors or the backyard with three generations, grandparents, parents and kids. It is a fabulous opportunity to spend quality family time together. Gramping has been so incredibly popular here in Australia that a Gramping Association was set up to provide Aussie Grampers with valuable information to make their Grampout as fun as possible. Be sure to check it out the when planning your Grampout!Gramping creates a wonderful opportunity to play and learn. It gets you outdoors, brings the family together and sparks creativity. Nature is the best classroom as there are so many opportunities to learn and discover. While we were taking part in our very first backyard Grampout we explored some of the natural materials around us and came up with a few outdoor, nature-based activities. You may like to try some of these when you have your first Gramping experience. Nature Garland
Decorate your campsite and tent by making a Nature Garland. These are super simple to make and all you need to take with you is string and collect some natural materials from the garden or bush. We collected twigs, leaves, flowers, seeds, tree bark and so much more. We placed small holes into leaves to thread the string through and tied knots around the bark, twigs, nuts and other natural materials we found. Involving the whole family in making the Nature Garlands was so much fun as everyone contributed their own ideas and had a turn at adding their items to the string.
Nature Collage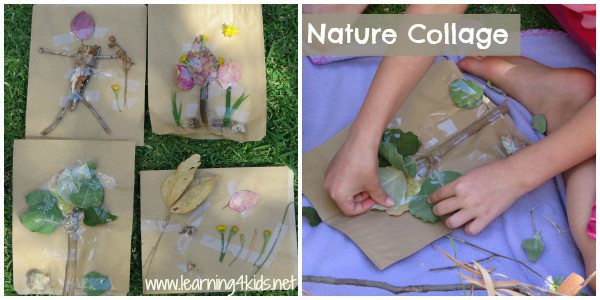 We created pictures and wonderful collages with natural items we collected from the garden and bush. The ideas and creativity is endless as we explored shape, texture and our imaginations. I was so amazed to see some of the fabulous collages that were created by Miss 3, Miss 6 and Miss 7. Miss 7 loved her collage so much that she took them into school for show and tell. When you are packing for your Gramping Experience be sure to include a small roll of sticky tape and brown paper bags to create your very own nature collage.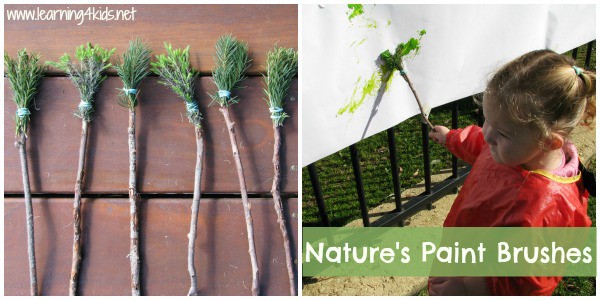 Nature's Paint Brushes
Nature's Paint Brushes are super easy to make when you are Gramping out with the family as all you will need is elastic bands to pack with your essentials. We collected some sticks and looked for plants that were really bushy. We broke off a small bunch for each paint brush and attached them to the sticks with the elastics bands. If you are Gramping out in the great outdoors and do not have paint handy as you would in a backyard Grampout, why not try and create your own by adding water to the soil (make mud) at your campsite. You can also tear off bits of grass and add a small amount of water and mix it together to make green 'paint'. The kids absolutely love getting creative in finding ways to make their own different coloured paints. These Natural Paint Brushes will entertain the kids for hours as they get creative with their paintings.