Sandy Beach Theme Play Dough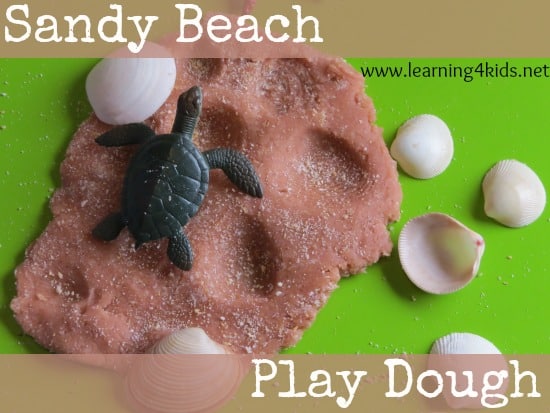 Sandy Beach Theme Play Dough added with other beach theme items is the perfect invitation to play for children as it will arouse their imagination and creativity.  Sandy Beach Play Dough is wonderfully textured and imitates what beach sand looks like.  Children can explore the sense of touch, experiment with the texture and make the most amazing creations.
What you will need?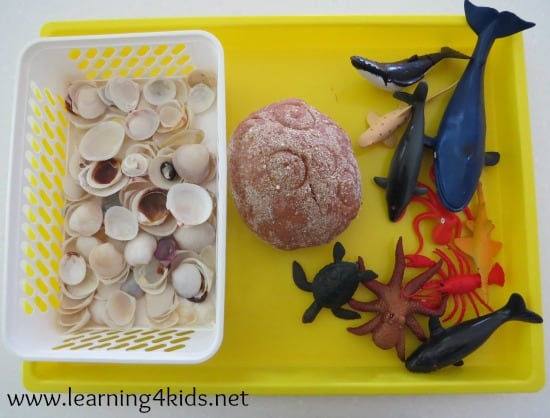 You will need Sandy Beach Play Dough Recipe (Click here), shells, sea and beach theme creatures.
Let's Play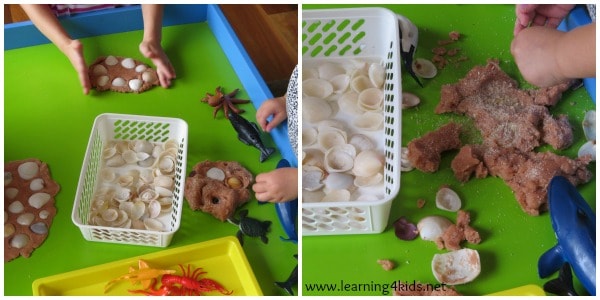 There is something extra special about textured play dough as it enhances the sensory experience during play.  Children will love to squish, squeeze and mould the play dough into shapes between their hands and fingers.  The sea creatures and shells are perfect for creating prints in the sandy play dough. We discovered that the octopus created dotty imprints.
Let's Learn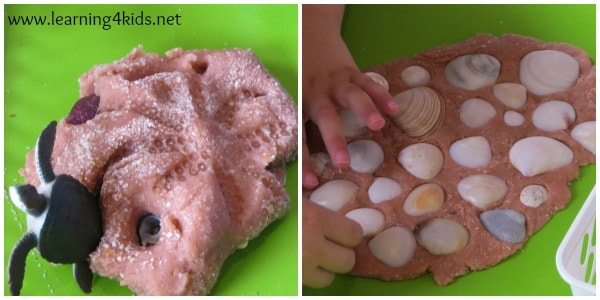 Learning Opportunities
Creativity and imagination
Fine Motor Development – Pre-writing skills
Hand-Eye Coordination and Control
Cause and Effect
Concentration
Spatial awareness – experimenting with shape and space
Language development – shape names
Sandy Beach Play Dough Recipe <CLICK HERE>
LIKE THIS POST
Come join the many playtimes here on Learning4kids, please enter your email address in the subscription box to receive updates right to your inbox!