Super Soft Play Dough Play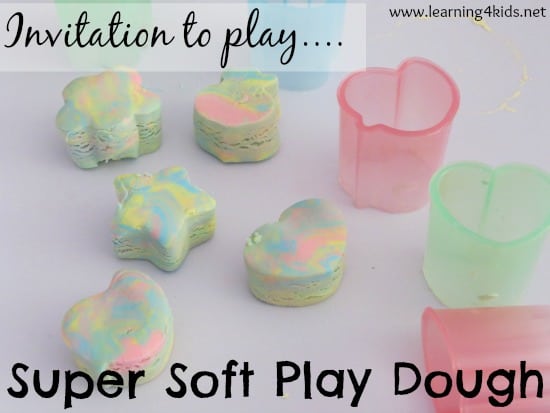 Super soft play dough is a wonderfully textured play dough that will invite children to explore their imaginations and play creatively.  Children can pretend to be a chief making cookies and cupcakes in a bakery. They are able to experiment with the texture and make some amazing creations.
[h2 style1] What you will need?[/h2 style1]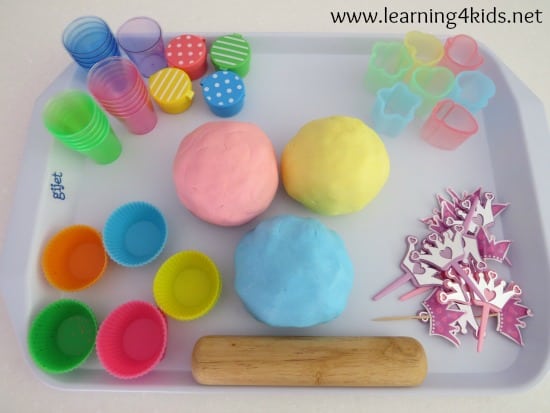 You will need Super Soft Play Dough Recipe <FIND IT HERE>, rolling pins, cupcake cases, cookie cutters, small containers and decorative toothpicks.  Some of these resources are optional as you can use just about anything from around the house.  Whatever you choose to add to this invitation to play will add and heighten the learning experience.
[h2 border style2]Let's Play [/h2 border style2]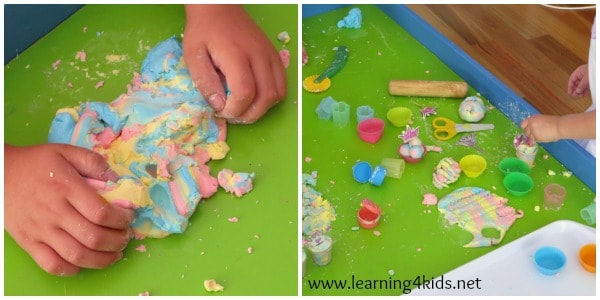 The texture of the Super Soft Play is very inviting for children to squish, squeeze and manipulate with their hands.  As it dries out a little, it is still soft but changes its constancy to a more flakey and crumbly play dough.  This adds to the learning experience and play.   They will have fun moulding all the different colours together and watching as it changes colour or create swirls of colour.  Children will enjoy making characters, pretend food and other imaginative ideas.
[h2 border style3]Let's Learn [/h2 border style3]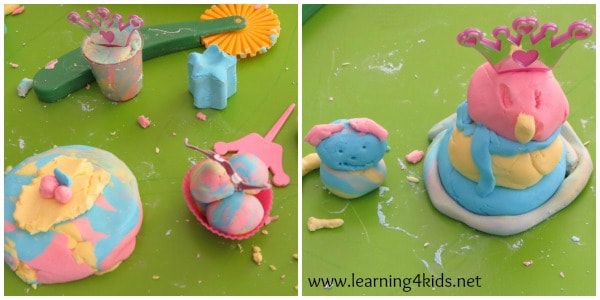 [h2 style1]Learning Opportunities [/h2 style1]
Creativity and imagination
Fine Motor Development
Hand-Eye Coordination and Control
Cause and Effect
Concentration
Spatial awareness – experimenting with shape and space
Oral language development
[h2 style1]PLEASE NOTE: [/h2 style1]  This play dough recipe is not like other traditional play dough recipes and has no preservative in it; therefore it will not last as long as salt based play dough recipes.  Super Soft Play Dough is designed for a sensory experience, an alternative to other play dough and will become flaky and dry with continued play.  I believe this is part of the experience of playing and experimenting with texture.
To find more Play dough activities & ideas <click here>
[h2 style1]Available in Our Online Shop [/h2 style1]
Click on the images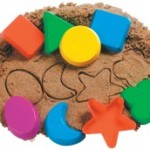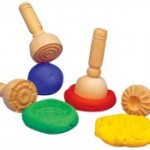 LIKE THIS POST
Come join the many playtimes here on Learning4kids, please enter your email address in the subscription box to receive updates right to your inbox!
One response to "Super Soft Play Dough Play"