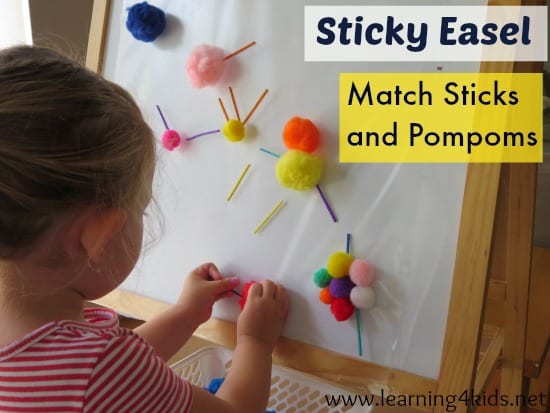 Using an easel covered with sticky contact is a wonderful creative tool and canvas that will entice kids to play creatively and imaginatively.
Setting up an Invitation to play opportunity with match sticks and pompoms for your child to play freely using the sticky easel board allows them the freedom to discover, explore, create with no structure or end result.
What you will need?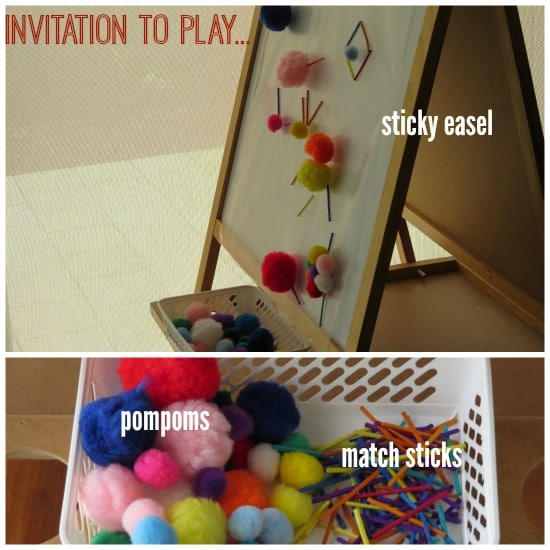 You will need contact paper, sticky tape, easel, pompoms and match sticks.
To apply the sticky contact to the easel, I first measured the size of the contact to fit the easel and cut it to length. I then peeled away the contact backing paper and held the smooth side onto the board with the sticky side facing out. I then used sticky tape to fasten the contact paper to the easel.
Let's Play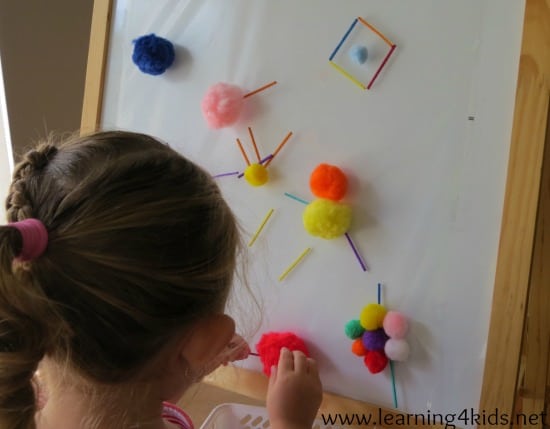 Some Ideas:
Create shapes and letters.
Create pictures of people, flowers, trees and so much more.
Make patterns with pompoms and match sticks.
Sort into groups of colours.
Sort and arrange the pompoms in order from biggest to smallest.
Make up stories and play imaginatively.
Let's Learn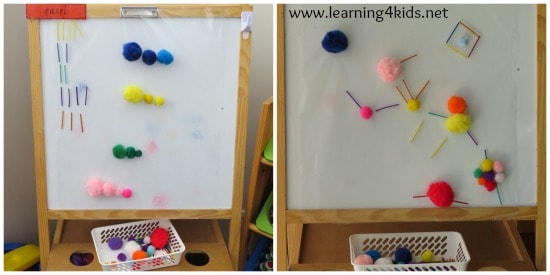 Learning Opportunities
Creativity and imagination
Fine Motor Development
Hand-Eye Coordination and Control
Cause and Effect
Concentration
Spatial awareness – experimenting with shape and space
Language development
Measurement concepts – arranging from biggest to smallest
Colour sorting and recognition
Find more activities and play ideas
<OTHER EASEL PLAY PROMPTS>