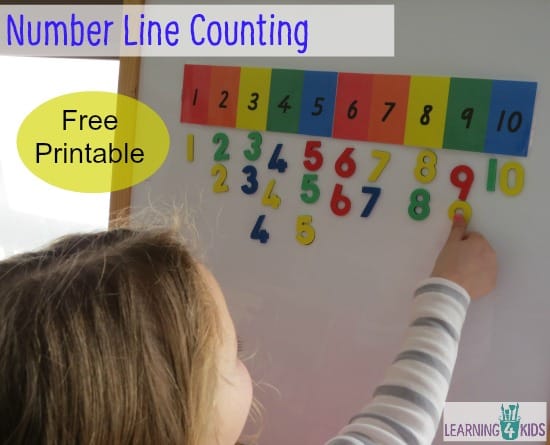 Number Line Counting is a maths activity that involves children sorting numbers along the number line. It is a great way for children to learn numbers, counting and also develop early graphing skills.
What you will need?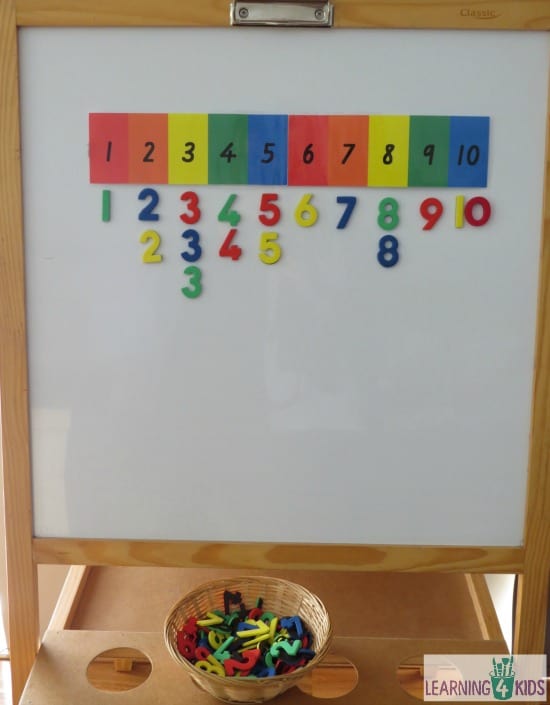 You will need magnetic numbers, magnetic easel board and a number line.
You can download and print the number line here:Rainbow Number Line 1-10
We have laminated out number line for more durability and so that we can re-use it on other number activities.
Let's Play: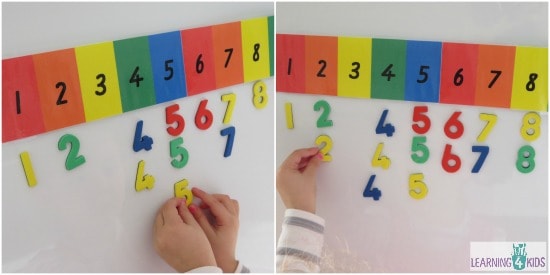 Some Ideas:
Sort each number to match the correct number on the number line.
Point and counting each number on the number line.
Talk about which numbers have the most numbers matching.
Let's Learn: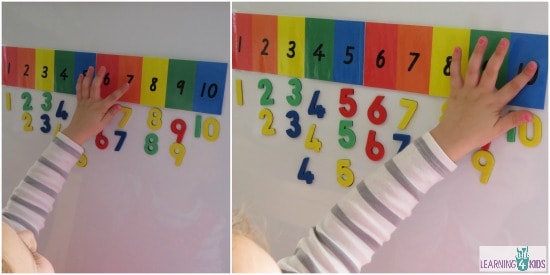 Learning Opportunities:
Fine Motor Development – manipulating objects.
Hand-eye Coordination and Control
Concentration
Language development – Counting our loud and pronunciation of numbers.
Mathematics – Recognising numbers, value of numbers and early graphing skills.
Sorting by number.
For more Number and Maths Activities <click here>