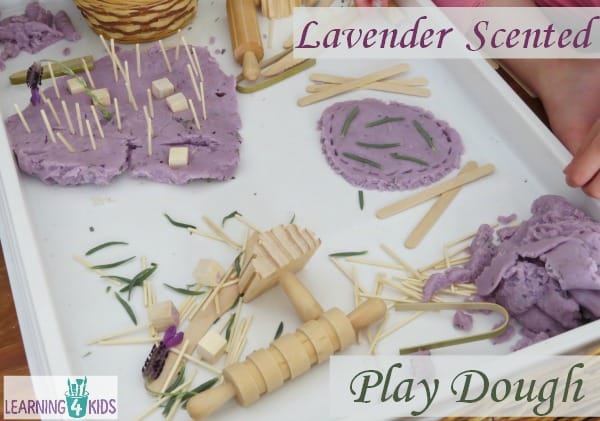 Lavender Scented Play Dough and Wooden Tool Set is a great activity for kids to explore creatively and imaginatively as they create freely using simple props in an open-ended and unstructured way.
Recently we shared a Lavender Scented Play Dough Recipe which was beautifully scented and textured. We then used the Lavender Scented Play Dough to set up an invitation to play creatively with natural wooden play dough tools.
What you will need?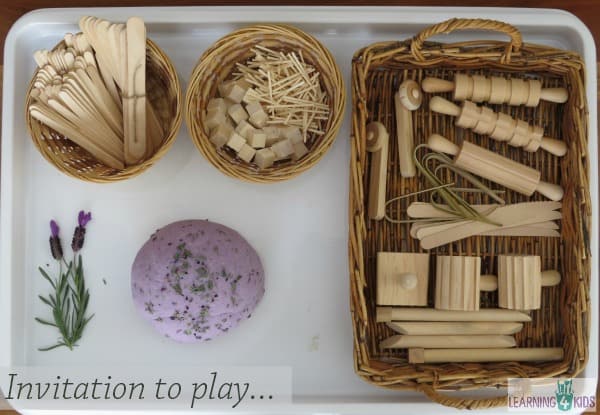 You will need Lavender Scented Play Dough Recipe and Wooden Play dough Tools and Objects.
Let's Play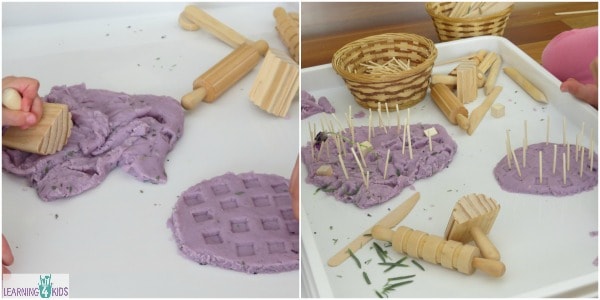 Some ideas:
Use the wooden stampers, rollers and rolling pins to create imprints in the play dough.
Build and create imaginatively – the ideas are endless. We created a match stick garden, birthday cake with candles and pretend pizza that we cut into quarters with the bamboo knife.
Let's Learn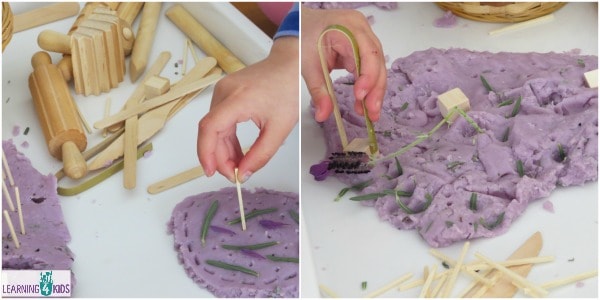 How cute are these Bamboo Tongs? They are great for fine motor development and my girls were using them to pick up the wooden blocks and match ticks out of the play dough.
Learning Opportunities
Creativity
Fine Motor Development
Hand-Eye Coordination and Control
Cause and Effect
Concentration
Spatial awareness
Language development
Imaginative play